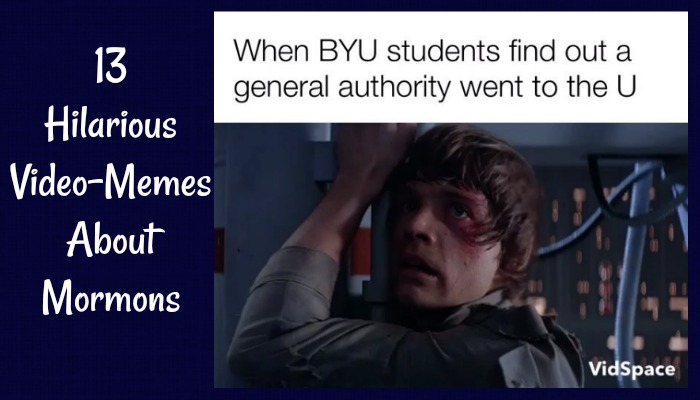 Whoever runs the Instagram account @normonmemes is an absolute genius. With over 60,000 followers, @normonmemes is striking a chord and splitting members' sides around the world. How? These totally accurate video memes.
The account is known for their irreverent and oftentimes off-color humor, so if that bothers you I would not suggest visiting the account.
But have no fear! We've filtered through and snagged some of our favorite (and less controversial) video memes for you to laugh at below:
1. We've all been there
2. A painful reminder
3. Uh oh
4. Just being helpful
5. Missionary work is difficult sometimes
6. Did you see this one yet?
7. True story
8. A small pet peeve
9. RMs understand
10. Do any of you married couples relate to this?
11. This may be a bit crude, but it's reality
12. For BYU/UVU students
13. And this absolutely incredible impression of … well, you'll figure it out
If you enjoyed these vemes don't hesitate to click that share button.