I've loved to write all my life. (Okay, to be honest, I know I just used that phrase, but I've never understood it — it's not like I came out of the womb and was like, "Someone hand me a pencil, STAT!" But in any case, you get the gist.) As an elementary schooler, I filled notebooks with stories about my favorite Pokemon, Charmander, almost burning down my house and tales about my imaginary pet dolphin, Cadoshe — and no, I don't have any idea where that name came from. Clearly, my imagination knew no bounds.
But even though I love to write, the one thing I have NEVER enjoyed doing is (*embarrassedly mutters*) journaling.
This year, though, I made a goal to journal more often — and although I'm still not an avid journal-keeper by any means, I've been a little better. Really, it all came down to simply learning what works for me — and what works for me may not work for you! So I've compiled this list of ways to enjoy journaling more, and I hope something in here will be of use to you.
Follow a Prompt
One of the hardest things about journaling for me is that I feel like my life is, in general, kind of mundane. Writing page after page of "Worked from home today. Spent some time petting my dogs. Ate some food," isn't interesting to write OR to read, and will probably make my posterity hate me. On the other hand, having a prompt to guide your writing can help you avoid the boredom of recording all of the day-to-day monotony.
The prompt can be anything you want, although I strongly suggest choosing something that you know you'll actually enjoy writing about. You can use the same prompt every day, or you can have different ones for each day of the week… Do whatever works for you!
Here's a list of prompts that I've found helpful:
How did I see God's hand in my life today?
What was the funniest thing that happened today?
What were the best and worst parts of my day?
Today I'm especially grateful for…
Those are just a few examples, but if you like this idea, you can view more journaling prompts here.
Digital Journaling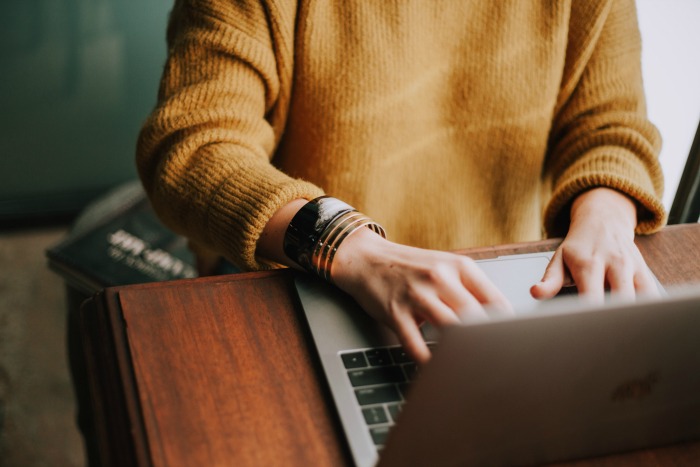 Keeping an online journal has, by far, been the key to journaling more for me. At the end of the day, I'm tired and the last thing I feel like doing is pulling out a journal and writing by hand for several minutes. For me, typing is so much faster and more fun! With my digital diary, I can add pictures, links, and more to really personalize my journal. Plus, it's free, accessible anywhere, and easier to search your content if you're looking for something specific you wrote earlier.
If, like me, you're interested in digital journaling, here's a few (out of many!) to choose from:
Penzu.com: This online journaling site is serious about privacy, which I love. While all journals are private, upgrading to Pro (which costs $19.99/year, which is around the same price, if not a little more, than a nice journal) grants you access to military-grade encryption locks on your posts! If that's not awesome enough, the site is set up to resemble writing at a desk, which is adorable.
JRNL.com: This site was formerly LDSJournals.com, but was acquired by JRNL a few years back. It's user-friendly, allows you to print physical copies of your digital journals, and sends you reminders to journal.
WordPress.com: This isn't a site specifically built for journaling like the other two, but with tons of privacy settings you can choose from, it's another great option. WordPress has so many plug-ins to choose from that you can completely customize the way you journal!
Voice Journal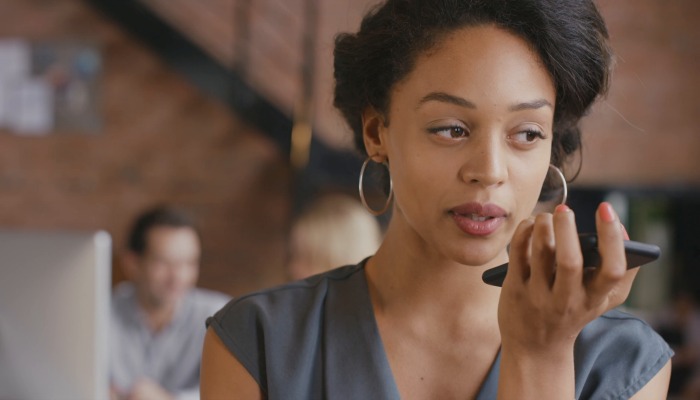 Audio journaling is a great option for people who don't enjoy writing. It's fast and easily accessible for almost anyone with a smartphone. It also allows you to move as you journal, which is a major plus, so you could record your thoughts as you walk around the house, the neighborhood, or the library — although you'll probably get yelled at there, but YOLO, right?!
I have yet to dip my toes into the world of audio journaling, but here's a great starter's guide for anyone looking to do so.
Using a Planner as a Journal
This is one of the easiest ways to journal, and it's often overlooked. Many people use a planner, but they look past its journaling potential! It already includes all your plans, events, and to-do notes… So, add a note or two about how the event went and you're all set! (I'm basically Dr. Seuss.) Or even if you don't feel like adding additional information about your day, having a record of what you did and when is better than nothing, so hold on to those and pass them on to your posterity or extended family. You'll be grateful you did!
Get Creative!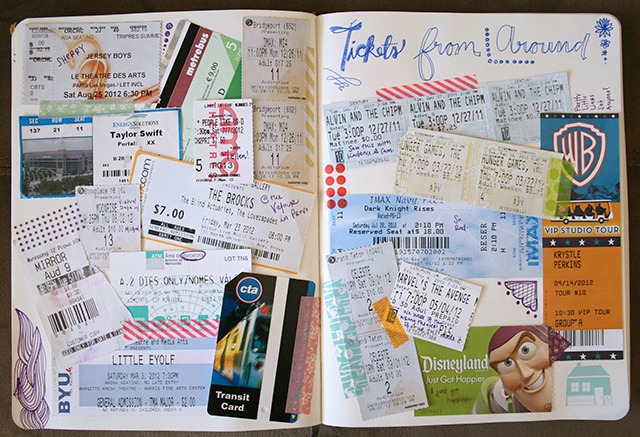 There are so many different ways to reflect on our lives and keep track of the things we've done — it doesn't have to be pencil to paper (or fingers to keypad) if that's not something that interests you! Create a ticket journal where you tape or glue all of your ticket stubs (traveling tickets, movie stubs, playbills, etc.) on its pages. Get a sketchbook and sketch something you saw that day! Write poems, build a scrapbook, take a polaroid a day, decorate a bullet journal, or do any other thing you can think of! Keep a record of your life however you think best represents YOU and remember that your life doesn't look exactly like anyone else's, so your journal doesn't have to, either.
Set a Numerical Goal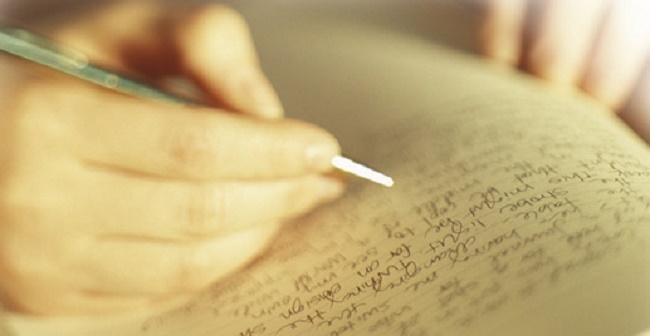 Another thing that has helped me journal more frequently is setting a numerical goal. I set a goal to journal at least 50 times this year, and having a certain number I'm hoping to achieve has helped me to stay on track as the months have passed. Keeping a tally of my efforts allows me to easily see my progress and motivates me to be more consistent.
Record Your Spiritual Experiences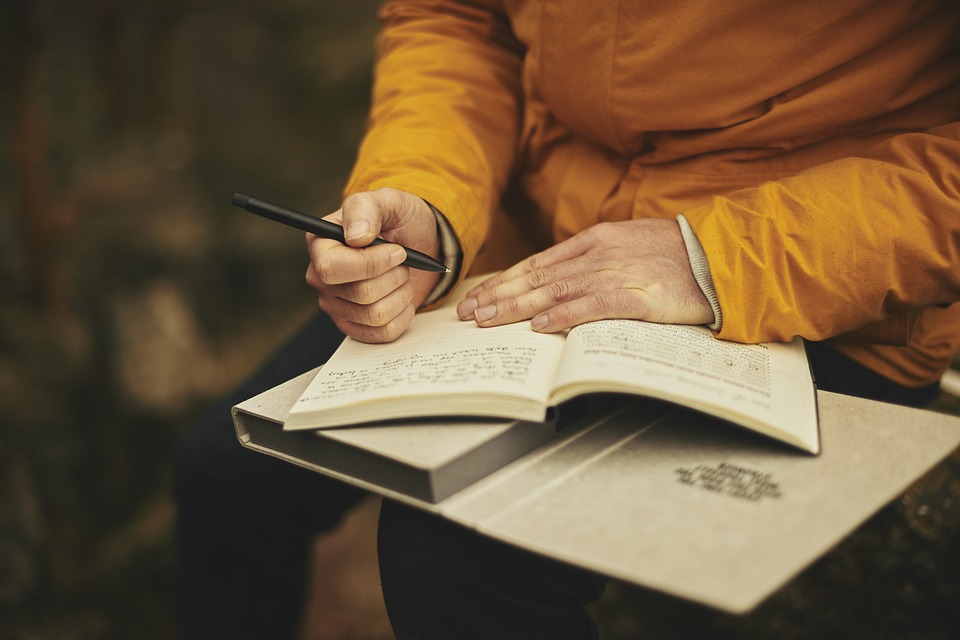 As important as the everyday events of our lives are, spiritual experiences are often even more poignant. I've kept a journal of my spiritual experiences since I was 13 and, although I'm regrettably not completely consistent, it's amazing to look back and remember experiences I would otherwise have completely forgotten. It's strengthened my testimony and boosted my spirit in times of discouragement, and I can't recommend this practice highly enough. But no one can say it better than Tad R. Callister (and that basically applies to all subjects in life, TBH), so I'll just link to his article on recording spiritual experiences here.
Salman Rushdie once said,
"Never forget that writing is as close as we get to keeping a hold on the thousand and one things — childhood, certainties, cities, doubts, dreams, instants, phrases, parents, loves — that go on slipping, like sand, through our fingers."
Journaling is the closest thing we have to touching a memory, and I'm determined to do more of it — and to do it my way. It's just up to you to figure out yours!
What are some other creative ways of journaling or things that have helped you? We'd love to hear your ideas and tips in the comments!