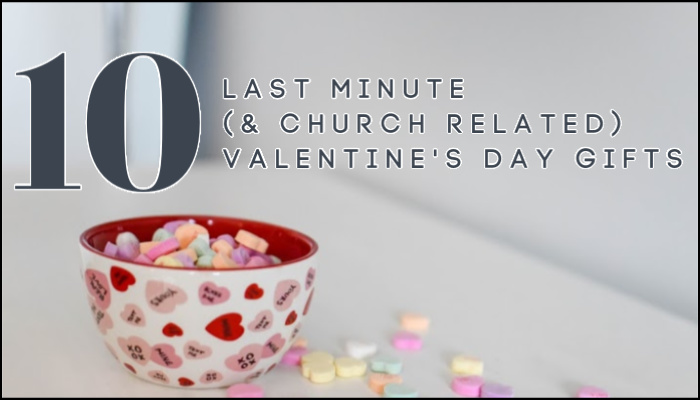 If you're anything like me, life was way too busy to even think about Valentine's Day this year. Well, let's not freak out. I've compiled a list of quick and easy gifts that any loved one in your life is going to adore. Enjoy!
1. Valentine's Day Coupons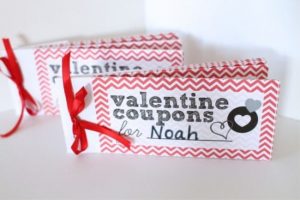 You've most likely heard of this idea before. Creating a little Valentine's Day coupon book is such a fun idea!
Redeem for a temple date or an hour of alone time. This gift idea allows others to give service and be served as well.
2. Scripture Study Basket
Okay, okay. Don't knock this until you try it. Get a cute basket and fill it with a brand new copy of The Book of Mormon, marking pencils, and a couple of scripture journals. Don't forget some snacks and mini Martinelli's!
3. Homemade Bath Bombs
Would it be too cheesy to attach a note on these bath bombs that references Mosiah 4:27? Nah. Don't run faster than you have strength! Remind your loved ones to take time to relax and take care of themselves. They deserve it!
Related: Book of Mormon Valentine Memes for Your Special Someone
4. Love Stones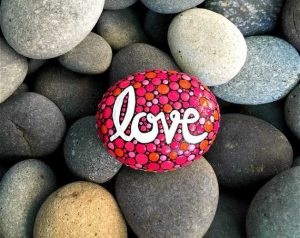 Painting these rocks would be such a fun craft to do with kids! While you're painting, you could teach the story in Matthew 7 about the wise man who built his house on a rock.
Your family could hand these out to friends or leave them around town for strangers to find. They could also be used as prayer rocks (placed on pillows to remind you to say your prayers)!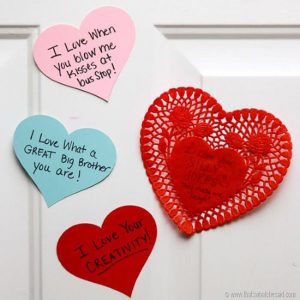 5. Heart Attacks
This is another classic. You could heart attack the bedroom doors for the kids, or invite them along to do it for a neighbor.
If you choose the latter, discuss the classic "love thy neighbor" scripture in Matthew 22 for a spiritual boost.
6. DIY Bubble Bath
If you liked the idea of the bath bombs, why not try this love potion bubble bath? You can fill the bottle with anything and it's the perfect gift to hand out to your gal pals. Who doesn't love bubbles?
7. Valentine's Day Coasters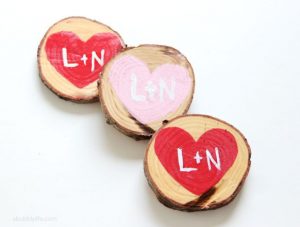 These would be so fun to hand out to friends and family! I love the ability to personalize and make these coasters your own.
Instead of hearts, you could paint a temple or your favorite scripture. The possibilities are endless!
What would you paint for your people?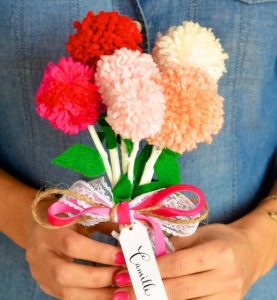 8. Pom Pom Bouquet
I'm not going to lie… I can't find a way to tie these in with a gospel topic, but it was too cute not to include. Just look at it!
These bouquets are incredibly easy to make and will last way longer than real flowers.
Related: 20 Unique Ways to Express Love That Won't Break The Bank
9. Valentine's Day Succulent Planters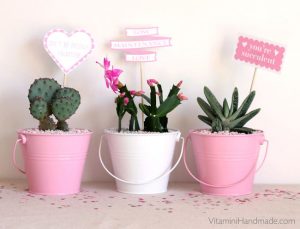 On the opposite end of the greenery spectrum, we have these succulent planters. I'm obsessed.
These are trendy, low maintenance, and perfect for the plant lover in your life. These planters come with some free printables that I'm loving.
We could all be a little less "prickly" these days!
10. Genuine Love
On my search for the perfect, last-minute Valentine's Day gifts, I came across an article with quotes from Latter-day Saint authors. Back in 2011, they shared their personal favorite gifts and gestures they've seen over the years. I was touched!
The majority of these quotes included a reminder of the importance of simply paying attention to your loved ones. Let them know you love them. Most of the time, experiences are worth much more than material things. Make someone dinner! Go on a walk! Just make sure they know how much you care. True love is priceless.
Let us know if there are any other gifts you'd recommend we try! And don't forget to share this article with your friends!