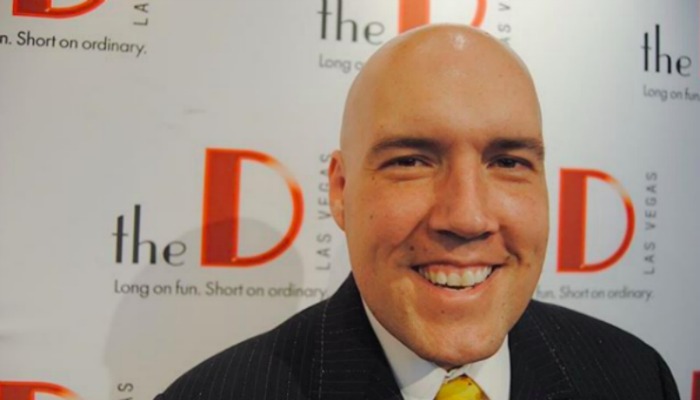 No, not that kind of Las Vegas entertainer! Adam London is a magician, comedian, and devout member of The Church of Jesus Christ of Latter-Day Saints. During his afternoon show, Laughternoon, at The D Hotel in Las Vegas, you won't find scantly dressed assistants or raging music and lights—thank goodness! But you can expect to laugh out loud, fall in love with rubber duckies, and be charmed by a little (or a lot!) or pure magic.
Adam got his start in comedy and magic at a young age. Growing up in Slaterville, Utah, Adam learned magic from his grandfather. Reminiscing, Adam said with a chuckle, "He got me to come over and do yard work and then he'd teach me tricks." During this time, Adam performed at church, scouting, and family events.
"People loved it so I wanted to make my life out of it. I always did funny magic which fit my personality."
Deciding to Pursue Comedy As a Career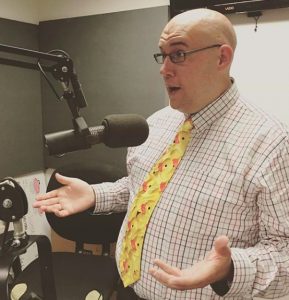 Indeed, comedy and magic fit Adam's light-hearted and warm personality, but it's also a God-given gift.
"There's so much negativity out there, why not make it funny and light?…We're all born with gifts…"
But Adam's decision didn't come as easy as you might think. While serving a mission for the Church in South Africa, Adam recalled trying to decide whether he should pursue a career as an entertainer. After hearing Elder Scott teach about how to receive personal revelation, Adam thought he'd try out the "virtue of the word of God." Knowing that the Lord speaks to both the mind and the heart, he went to the Lord in prayer.
"There were many times when… I asked Heavenly Father if I was supposed to be an entertainer. I never got the feeling that I wasn't supposed to do that…Every time I prayed about it I was never told 'no.'"
Trusting that this silence was an "OK" from God and upon returning from his mission, Adam pursued a degree in Musical Theater in Las Vegas. Adam's education and experience soon took him to stages across the country.
While this experience would later get Adam in the door of The D Las Vegas, it also provided plenty of difficulties and insights into how to balance a career (especially a traveling one), a family, and church responsibilities.
How and Why Performers Juggle It All (Pun Intended)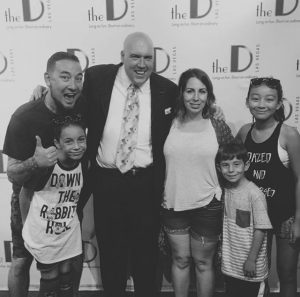 During the first years of their marriage, Adam said that he and his wife would joke with others about how long they'd actually been married. While it had been 3-4 years of blissful marriage, each joked that they'd only literally seen each other for 2. But behind the kidding illustrates a difficult part of show-business: balancing responsibilities.
"…it is difficult sometimes", Adam remarked. But his family's support has kept him from quitting or pursuing something he doesn't enjoy. "Perseverance comes from your support system…"
But that's not all. Adam's commitment to comedy also translates into being a true disciple of Christ and into sharing the gospel. Aside from the firesides he and his wife lead, Adam's routine lightens the load of many who come to his show.
Adam recalled one special occasion in which a woman brought her husband who was battling cancer to his show. "[They] were just trying to make his last few weeks joyful…even though the guy was sick and hurting…[he] smiled and laughed." Indeed, Adam's work lifts the hands which hand down and strengthens the feeble knees.
In the end, spreading joy is one of Adam's greatest pleasures and gifts. "I think the goal for most performers is to help the audience to forget about their lives for just a second, and if you can do that, then you feel successful."
If you're in need of a good pick-me-up, Adam has got one for you! Swing by Adam's show on Thursday afternoon's at The D Las Vegas on your next trip; his show is one that you don't want to miss.
Tickets for Adam's show can be purchased at ivorystar.com. For discounted tickets to Adam's show, use the Promo Code: "ThirdHour" at checkout. Happy laughing!