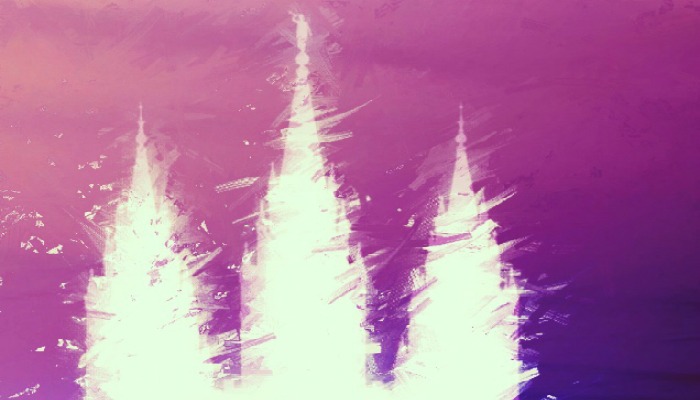 Something awesome is happening in the Church, and if you're not excited about it, you should be. We're seeing a trend of policy and procedural changes that are renewing our focus on the gospel basics, in their purest form. The prophets are asking us to simplify. To put our hearts in the right place. To love. And they're doing more than just asking. They're trying to remove any obstacles within the Church that may distract us from that final goal.
I'll give you four examples, chronologically, starting in 2017:
1. Missionary key indicators
For years there have been nine "key indicators," or statistical reports, that missionaries relay to mission leaders every week. BUT in January, 2017, the First Presidency kicked five of those indicators to the curb. Now missionaries are only required to report on the following:
# of new investigators
# of investigators who attend sacrament meeting
# of investigators with a baptismal date
# of investigators baptized and confirmed
When I was a missionary, we used all nine indicators. It's easy for missionaries to get caught up in simply trying to please mission leaders with impressive numbers, rather than ministering to the people in their areas as Christ would have done. Excessive numerical reports can easily confuse motivations. Removing some of these reports makes ministering in the Savior's way easier.
2. Boy Scouts of America and Scouts Canada
Then, effective at the new year, 2018, Varsity/Venturing scout units were discontinued as sponsored programs of the Church. Why this happened is a debated question, but no matter the reason, cutting off that branch of the tree brings renewed focus on the trunk—Christ and His gospel.
3. High Priests
The last two examples come straight from this last General Conference. First, as you know, President Nelson put the smackdown on the high priest groups, disbanding them at the ward level completely and phasing the high priests in with the elders quorum. According to a letter published by the First Presidency, this change was made in order to "focus the efforts of Melchizedek Priesthood quorums and Relief Societies on ministering as the Savior taught."
4. Home/Visiting Teaching
And then President Nelson announced that the Home/Visiting Teaching programs were to be dissolved, effective immediately. Those programs are now replaced with a simpler version, requiring minimal numerical reports but even more responsibility to minister in the way that Christ did.
What it all means
Since 2017 we've seen the death of several key indicators, scouting programs, high priest groups, and home/visiting teaching. What's next?
Things are changing. Things are changing more quickly than I've ever seen in the Church. I see a return to simplicity. An opportunity to purify our hearts, intentions, and schedules in order to act more how Christ would have acted. A metaphorical transition from a slightly Law-of-Moses-esque paradigm to a gospel-of-Jesus-Christ paradigm. The trend suggests to me that God is urging us to sanctify ourselves, to forget the numbers, to have fewer meetings, and to go out and help someone.
And I think we can expect the trend to continue. I think a new era of Mormonism is dawning, as dramatic as that sounds. The next question is, what will we do about it? Will we catch the prophetic vision or passively watch as modern church history passes before our eyes? Will we respond to the call to arms? Will we rise to the occasion and do our best to fill the footprints Christ is leaving us? Brothers and sisters, it's time we put our shoulder to the wheel.