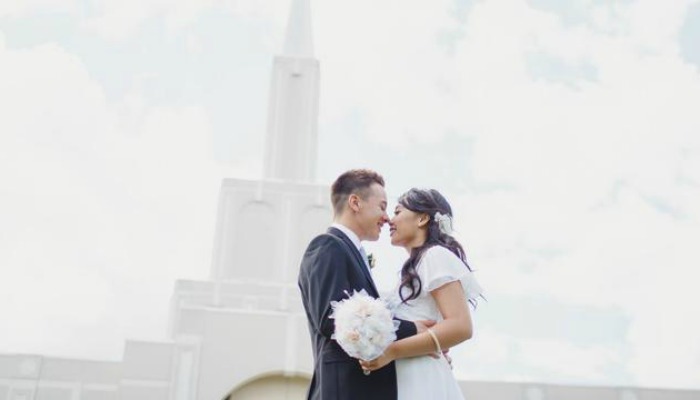 When Ariana Limas provided Mormon Newsroom with a picture of her preparing for her mission, she had no idea that it would ultimately lead her to finding her spouse.
Limas' picture was featured in a 2013 article published to Canada's Mormon Newsroom site about the missionary age change announcement. While serving his mission in the Philippines, Alex del Mundo read the Newsroom's article and saw Limas' picture and decided he should look her up when he got home.
Upon his return home from the Philippines, del Mundo met Limas, and eight months later the two were sealed together for time and all eternity in the Toronto Ontario Temple. In response to their short courtship, the couple heard many reasons on why they should wait to get married, but del Mundo said that those reasons didn't seem valid enough.
"The reasons we heard in opposition to marrying quickly were temporal reasons — we should finish our education, have better employment, etc. — rather than spiritual reasons," del Mundo explains. "We knew it would take a lot of faith and not be easy. But I believe that if two people live their lives according to the commandments and gospel principles, they can have a healthy, eternal marriage."
Limas explained that their decision to marry was one that was made after careful consideration. She said,
Because we believe in being sealed for eternity, we don't take a decision to marry lightly. We've been preparing for eternal marriage our whole lives. Eternal marriage was a goal we made before we met, and it continues to be our goal.
For more on the del Mundo's love story, visit mormonnewsroom.ca.