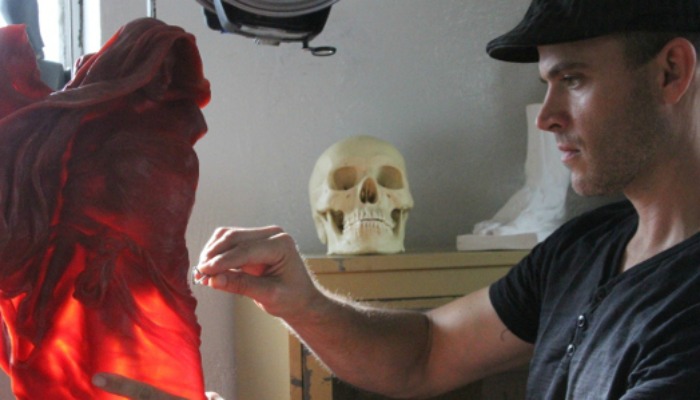 This article was originally written by Rachel Sterzer for Church News. The following is an excerpt.
As a young child, Tyson Snow always had a pencil in his hand. "Whether it was in sacrament meeting or a class at school, I was always drawing and sketching," he recalled.
When he was 16 years old, he tried sculpting for the first time. He mixed up a bucket of plaster in an old tin popcorn container and let it set until he had a solid cylinder of plaster. He then removed the tin, spread a blanket on the ground, and, using a cheap set of wooden chisels, began to carve into the plaster.
"My intention was to make a head. I didn't have any reference. I hadn't had any previous training, but I lay there for hours and hours and found that I never tired of the process. I never got bored with it."
Eventually, his efforts revealed part of a head and part of a face. "It was then that I realized not only that I had a knack for it, but I knew it was something that I loved too."
Despite a natural aptitude and a love for his craft, it took Brother Snow—a member of the Salem 2nd Ward, Salem Utah Stake—time, effort, and faith to be in a position to produce and share his gift with others.
The first time he tried to sell some of his work, for example, he created three drawings but couldn't afford to frame them. "It's been a long road, but recently it's really started to roll forward," he said.
Read the full article at churchofjesuschrist.org.