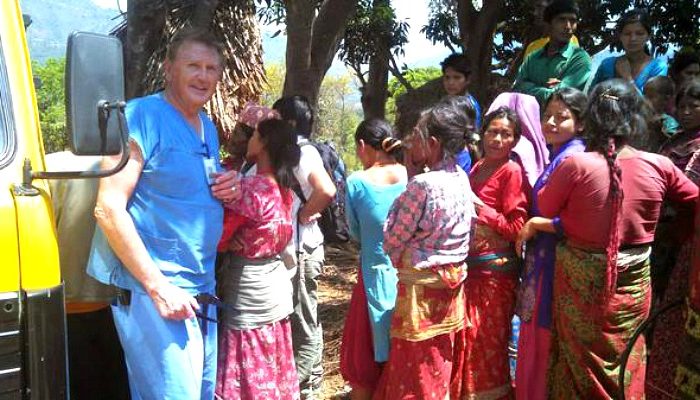 This article was originally published in Deseret News by Rachel Sterzer. Below is an excerpt.
Dr. Kert Howard said he's never done anything quite so spontaneous as his recent trip to the earthquake-ravaged country of Nepal.
On Sunday, April 25, Dr. Howard — a podiatric surgeon and member of the Gibson Jack Ward, Pocatello Idaho Stake — opened his USAToday newspaper and read the headline "Nepal rocked by magnitude 7.8 earthquake." Within 48 hours he was boarding a plane for Kathmandu.
After reading about the devastation wreaked across the South Asian country, Dr. Howard immediately texted a friend and fellow physician, Dr. Fahim Rahim, who was set to leave for a trip to hike to the base camp of Mount Everest.
The sherpa, who was to serve as the guide on the mountaineering venture, discouraged Dr. Rahim from coming, but Dr. Rahim responded that, instead of coming to climb, he would come to help. So he texted Dr. Howard back: "I'm still going. Why don't you come with me?"
To read the rest of the article, go to Deseret News.