It's fall — and that means your days are going to be full of leaf-crunching, finally pulling out those cozy sweaters you've been staring at wistfully all summer long, and most importantly, PUMPKIN EVERYTHING.
Unless you're not into pumpkin, which is fine too — more for me. *wipes drool off chin*
In any case, these dessert recipes are sure to be a hit at your next Family Home Evening no matter what fall flavors you're into. Enjoy!
Sea Salt Butterscotch Cookies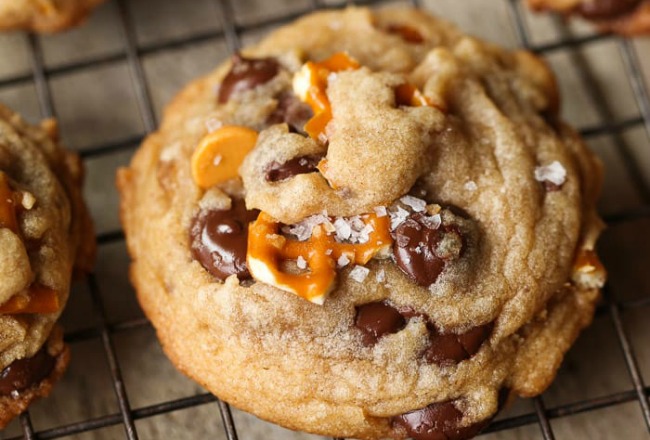 Okay, my mouth is literally watering just looking at this picture. These cookies are the perfect mixture of sweet and salty: sea salt and pretzels + chocolate and butterscotch chips. You need to make these ASAP and also, invite me over. Thanks.
Get the recipe here.
Caramel Apple Dump Cake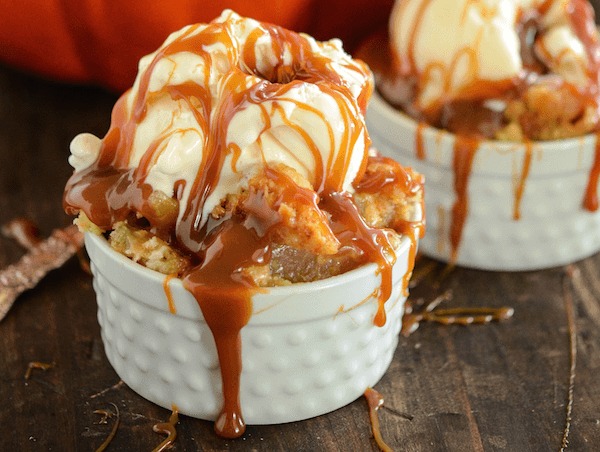 I'm OBSESSED with dump cakes, despite their gross sounding name. (I'll never forget the first time I told my dad I made a peach dump cake: "You made a peach WHAT cake??") They are so easy and tasty — you just dump everything in the pan and voilà, you've got a delicious, decadent dessert. This caramel apple dump cake is both easy AND perfect for fall. Top it with ice cream and your taste buds are sure to be in heaven.
Get the recipe here.
Pumpkin Coffee Cake Donuts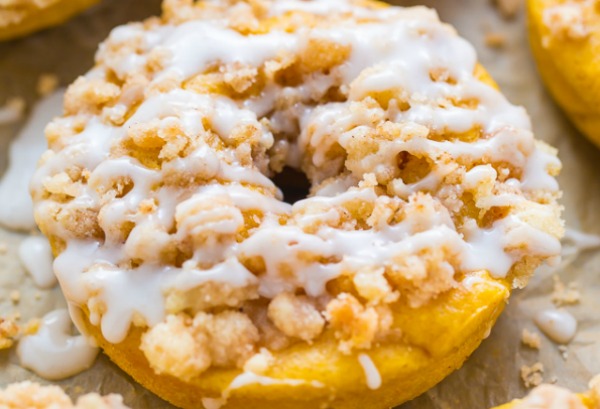 Literally three of my favorite things in one dessert: pumpkin, coffee cake, and donuts. Be still, my beating heart. ??? If you're looking for me, I'll be over here stuffing this streusel topping in my mouth 'til the end of time. #noregrets
Get the recipe here.
Harvest Caramel Corn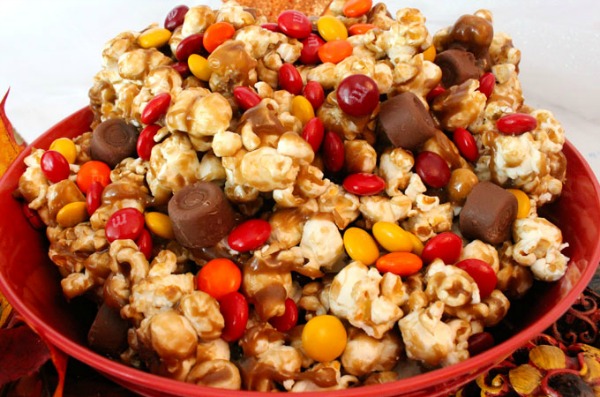 As pretty as it is delicious, this caramel corn is another sweet-and-salty mashup. It has a little something for everyone (or just me since there's no way I'm going to share this): popcorn, butter, brown sugar, chocolate…. Basically it sounds like what dreams are made of.
Get the recipe here.
Pecan Pie Bars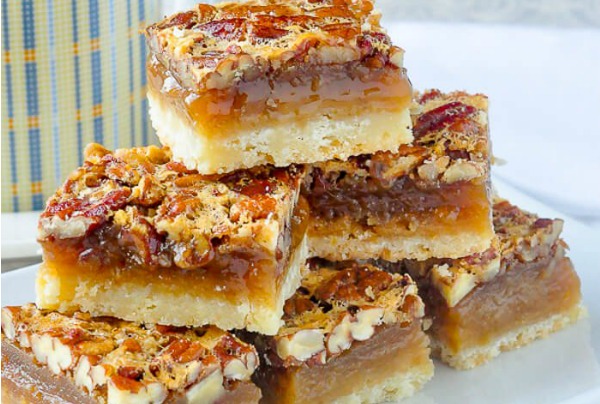 You don't have to wait for Thanksgiving to enjoy the heavenly dessert that is pecan pie. These bars, a twist on the classic pie, have rave reviews — and they're easy to make. In the immortal words of Hannah Montana, you've got the best of both worlds.
Get the recipe here.
Pumpkin Poke Cake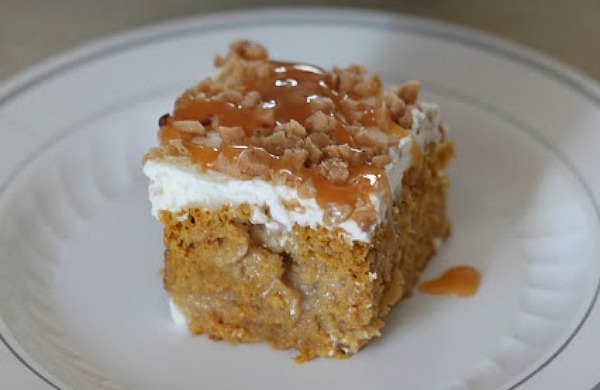 Another favorite of mine: poke cakes. This cake, steeped in sweetened condensed milk and heavy cream (a winning recipe for your mouth, if not for your waistline), is moist and decadent. If you're not a huge fan of a more milky cake (think tres leches), this might not be your jam — but otherwise, reviewers say everyone always asks for seconds!
Get the recipe here.
While all of these recipes are swoon-worthy to say the least, there are also some great store-bought fall goodies for those of you short on FHE prep time, like Tillamook's Pacific Northwest Apple Cider ice cream or Blue Bell's Spiced Pumpkin Pecan ice cream.
Enjoy these fall-inspired desserts and include some of your own favorites in the comments below!