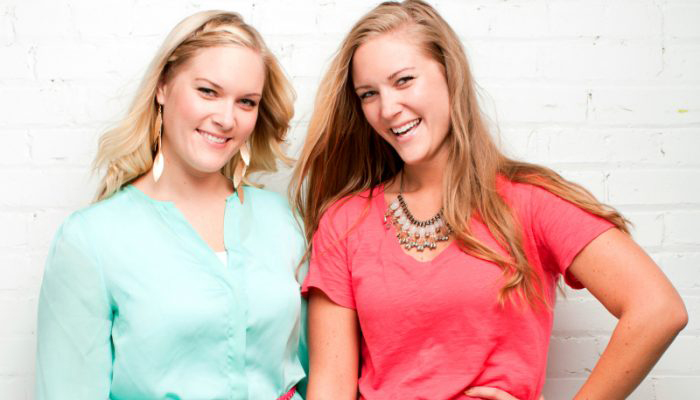 We are Lindsay Kite and Lexie Kite, 28-year-old identical twin sisters with PhDs in the study of media and body image from the University of Utah ('13). We have a passion for helping girls and women recognize and reject harmful messages about their bodies and what "beauty" means and looks like. Beauty Redefined represents our not-for-profit work through the Beauty Redefined Foundation (501(c)(3)) to take back beauty for girls and women everywhere through continuing the discussion about body image, women's potential and media influence through this website, our Facebook page and most prominently through regular speaking engagements in both secular and religious settings
Photoshopping, digital alteration, image manipulation, blah blah blah. Everyone talks about the fact that so many images of women are "perfected" with the help of technology, but we can't just toss it aside as a non-issue everyone already knows about. Whether or not a person is aware of the possibility of image alterations, not everyone realizes exactly HOW MUCH these images are changed to fit some seriously un-human and unrealistic ideals that we view over and over. And not everyone understands that it isn't just fashion magazine covers that feature drastically Photoshopped images. It's TV. It's video. It's your favorite brand online. It's everywhere.
While the vast majority of images of women are being digitally altered, so are our perceptions of normal, healthy, beautiful and attainable.
Go to the original article to see "a before-and-after image from Britney Spears' 2013 "Work B****" music video obtained by the Daily Mail, which shows the digital slim-down Britney's body received via CGI."
One of the main strategies used to reinforce and normalize a distorted idea of "average" is media's representation of women as extremely thin (meaning much thinner than the actual population or what is physically possible for the vast majority of women) – either by consistent use of models and actresses that are underweight or extremely thin, or by making the models and actresses fit their idea of ideal thinness and beauty through digital manipulation both on screen through computer-generated imagery (CGI — shown in the Britney Spears music video example) and in print media. Essentially, "the feminine ideal is tanned, healthy slenderness, with no unsightly bumps, bulges or cellulite, and bodily and facial perfection that results from hours of labor: exercise, makeup and hair care" (Coward, 1985) – and 30 years later, plastic surgery and Photoshop. This unrealistic form is consistently represented across almost all media forms, along with blemish-free, wrinkle-free, and even pore-free skin, thanks to the wonders of digital manipulation as an "industry standard" that is openly endorsed and defended by magazine editors and media makers the world over.
Though we hear about digital manipulation controversies all the time (check out our Photoshopping Phoniness Hall of Shame for tons of examples), media executives and producers continue to use it to an unbelievable extent and they violently defend it as a perfectly acceptable thing to do. Here are a couple interesting (and appalling) case studies from Seventeen and Self magazines to showcase this very issue:

The Feb. 2014 cover of Seventeen, featuring Troian Bellisario:
The February 2014 cover of Seventeen featured "Pretty Little Liars" star Troian Bellisario, who opened up about her past problems with an eating disorder. The teen magazine decided to feature that as a teaser on the cover, right above a much larger headline for "Get an Insane Body — It's hard, but you'll look hot!" This juxtaposition of providing an outlet for a young actress to open up to young fans about a disorder that "ripped her life apart" next to a story promoting the thin ideals that drive many girls and women to such extremes in eating is appallingly irresponsible. Read more about our thoughts on Seventeen here.

When superstar singer Kelly Clarkson was digitally slimmed down almost beyond recognition on Self's September 2009 cover, people noticed. Her appearance on "Good Morning America" within just days of the cover shoot proved that her body did not look anything like the very thin one that appeared on the cover. In a shockingly ironic twist, the issue she appeared on was titled "The Body Confidence Issue" and featured an interview inside where she explained how comfortable she felt with her body:
"My happy weight changes," Clarkson says in the September issue of SELF. "Sometimes I eat more; sometimes I play more. I'll be different sizes all the time. When people talk about my weight, I'm like, 'You seem to have a problem with it; I don't. I'm fine!' I've never felt uncomfortable on the red carpet or anything."
Rather than apologizing for the seriously unethical and extreme Photoshopping snafu, Self editor Lucy Danziger tried to defend her magazine's work to the death:
"Yes, of course we do post-production corrections on our images. Photoshopping is an industry standard," she stated. "Kelly Clarkson exudes confidence, and is a great role model for women of all sizes and stages of their life. She works out and is strong and healthy, and our picture shows her confidence and beauty. She literally glows from within. That is the feeling we'd all want to have. We love this cover and we love Kelly Clarkson."
Interestingly, Danziger wasn't satisfied with that statement and felt inspired to take to her personal blog to further rationalize away the Photoshopping hack job:
"Did we alter her appearance? Only to make her look her personal best…But in the sense that Kelly is the picture of confidence, and she truly is, then I think this photo is the truest we have ever put out there on the newsstand."
Read more at BeautyRedefined.net