This article originally appeared on 

As Spring is fully upon us, with lots of Proms and formal school dances going on, Kamri and I wanted to teach you a variation of a hairstyle we showed you all last year.
This particular variation we call a 3D Flower Bun.
Feel free to click here to see our original 3D Flower Braid.
We used that exact 3D Round Braid as the base for this hairstyle, however my good friend Abby Smith suggested that we pancake the edge of the braid to give the petals a more profound look. We LOVED it!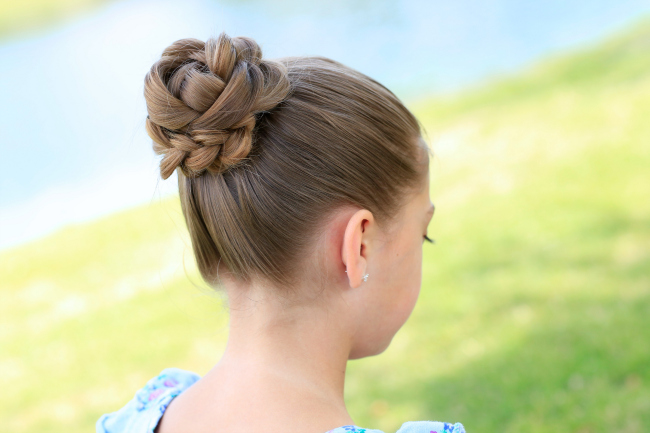 This updo hairstyle holds up very well, and is perfect for those formal dances, weddings, flower girl styles, gymnastics, ballet, or just a day out!
Read the rest of this story at cutegirlshairstyles.com