Being a modest fashion diva is not always easy. As a member of The Church of Jesus Christ of Latter-day Saints you might wear garments and find that dresses are too short, sleeves are off the shoulder, or the crop top doesn't quite tuck into those high waisted jeans. I've been there. Fashion trends seem to be getting more and more immodest and it can be difficult to find clothes that work with guidelines you have set for yourself. Recently, though, fashion has taken a turn for the better and I could not be more hyped. So before the trends are over, here are some of my favorite styles right now that are 100% modest!
Related: Why Covering Up is Cool: Inside Fashion's Modesty Movement
Style #1: Mom Jeans
First up, mom jeans. I love a good mom jean! They're insanely comfortable, usually high waisted, and can be worn all year. I usually find mine at a thrift store for a steal. I dress them up with a blouse and heels or dress them down with sneakers and an oversized t-shirt. You can do so much with these and they will become an outfit staple in a heartbeat.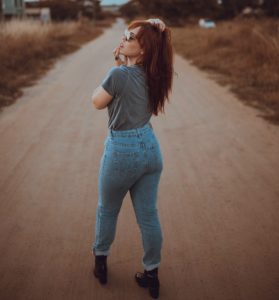 Style #2:
Midi Skirts
It's about time the world realized how nice midi skirts are. The length is perfect, they can be styled tons of different ways, and they come in all the colors. I love the versatility of this clothing piece. A midi skirt can be casual or Sunday best and it's totally up to you!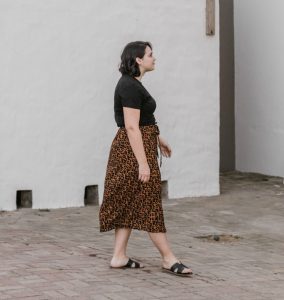 Style #3:
Half-Zip Sweaters
I'm obsessed. Next on our list is the half-zip sweater. I wish I could wear these exclusively and not be judged for it. They are long-sleeved (usually), casual, and trendy. If you do a Pinterest search for "half-zip," there are so many different looks that show up. I promise you will look good in this.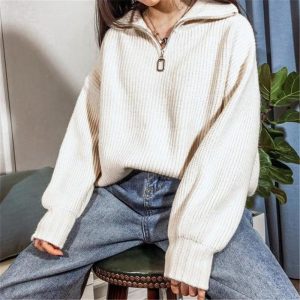 Style #4:
Jumpsuits
Jumpsuits make you look super fashion-forward but you totally feel like you're wearing pajamas. There are so many different types and I'm sure you'll find one to rock! The only negative thing about jumpsuits is the bathroom situation, but what is fashion without a little inconvenience? In my opinion, they're super worth it.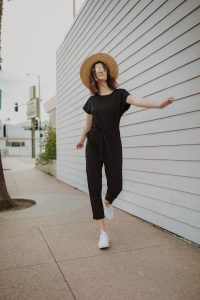 Style #5:
Wrap Dresses
Lastly, we have the beautiful wrap dress. Flattering, fluttery, and fashionable. Because of the never-ending patterns to choose from, you're sure to find a new favorite dress. I love the length and sleeves on all of them. Another positive about wrap dresses is that they're usually nursing friendly. So tell a mom friend to get her hands on one!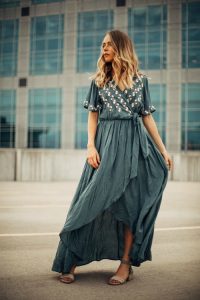 Related: 5 Tips for Finding Fashionable Modest Clothing
What a time to be alive. I hope this post gave you some modest fashion inspiration! Maybe I'll catch you at the store this weekend and fight you for that perfect pair of mom jeans. 
Did I miss a trend? Let me know what else you're loving right now in the comments below!