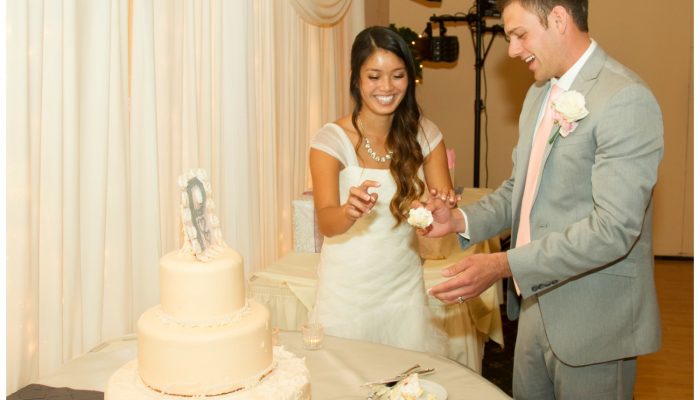 Wedding season is upon us once again. While preparing for my wedding, I have been doing extensive in-depth research to find ways to make a cultural hall reception look like something other than a gym with prickly brown walls.
When it comes to planning for a reception I have been frazzled. I have never personally envisioned having my reception in a cultural hall but I have discovered that it is the most cost-effective option.
Related Link: Why Staging a Perfect Wedding Might Be a Bad Idea 
It can be tricky to decorate a gym without feeling high school prom vibes. Here is how you can turn a Church cultural hall into your dream event location.
Draping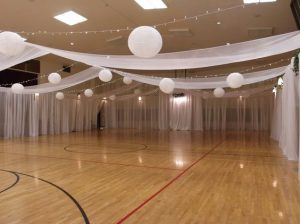 Please for the love of all that is good, put away the basketball hoop if you can. It doesn't matter how much tulle you wrap around it, people can tell that it's a basketball hoop.
Once you have done that, make sure that when you are draping you use sheer fabric, it will soften the room. You can start with the ceiling.
There are many different ways to do this. One way is to use a hoop in the center and drape towards the walls. Another option is to drape all of the walls and ceiling in the same direction. Either way, draping will completely transform the room.
Decorate the Walls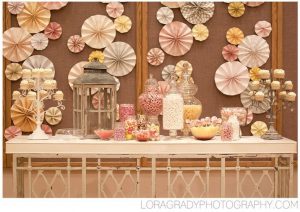 Cover those brown scratchy carpet walls. Hang photos of the happy couple or cover the walls in real or paper flowers. Depending on the vibe of your wedding, you can change it up. If you are more rustic, try adding wood palettes to your wall decor. For a more classic vibe, stick with sheer white draping.
Make Space for a Dance Floor
Planning on having a dance party as part of your reception? Make sure you have space for a dance floor. If you don't plan for it then it will feel like there is not enough space to move around. Don't like the way that the basketball court looks? Cover it with some removable flooring or area rugs.
Use Linens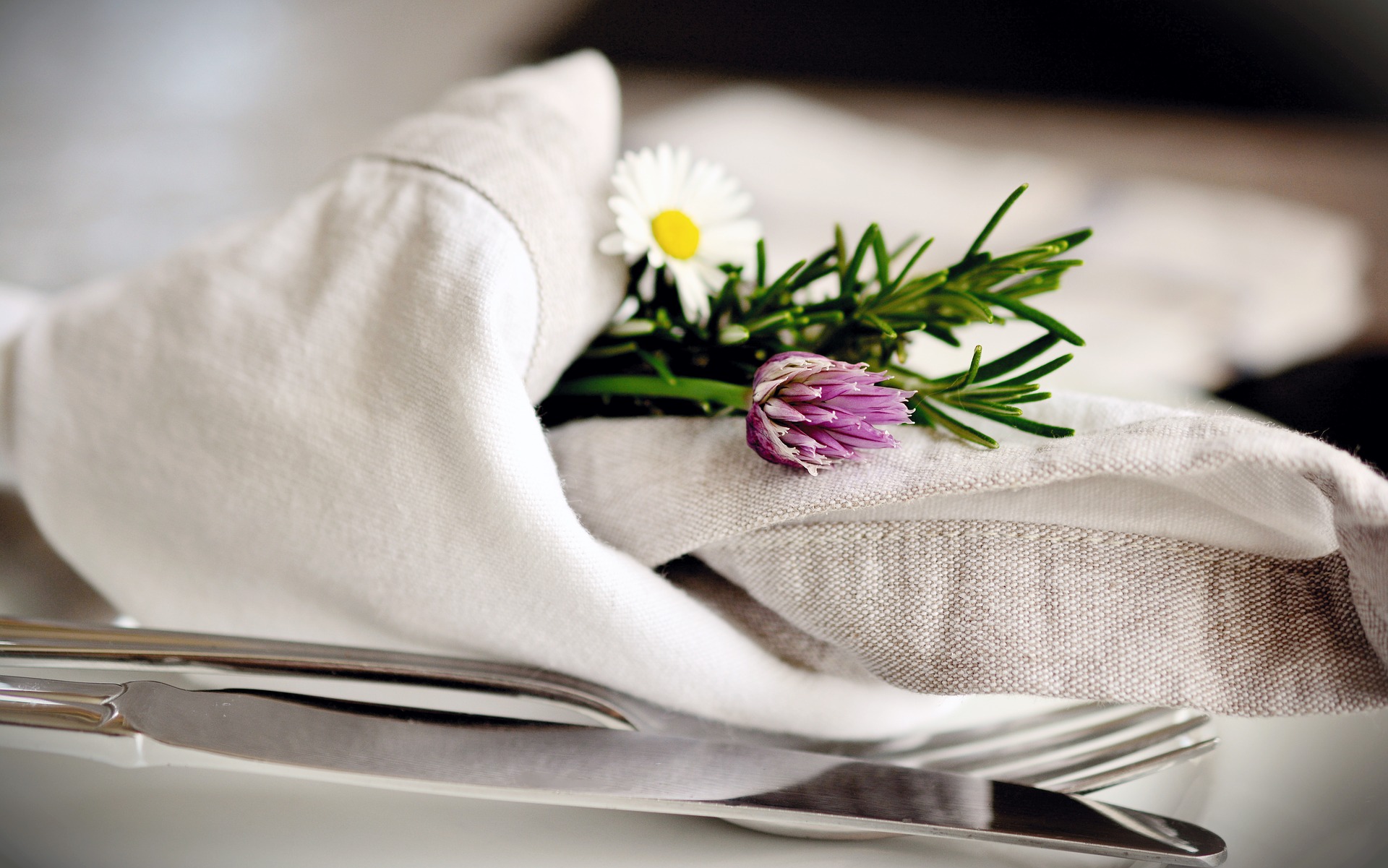 Cover the metal chairs with chair covers and use tablecloths for all the tables. This includes the tables where your guests are seated and the tables used for serving food. Sometimes the relief society room has linens available for use as well.
Be Cohesive
Stick with your color scheme, but don't go overboard. For instance, if your wedding colors are yellow and blue, don't decorate everything in yellow and blue. Throw in some neutrals to balance out all of that color.
Related Link: 10 Elegant Cultural Hall Wedding Receptions
Lighting
String lights, lights in the draping, uplighting, you name it. Just anything to get rid of the florescent-ness that comes from the ceiling. I have even seen people bring in paper lanterns, Edison bulbs, and even chandeliers.
Seriously, the world is your oyster when it comes to lighting. The only caution is to make sure to use electric tea lights instead of real candles. This will help you avoid any potential fire hazards and to follow the rules that outlaw flames in meetinghouses.
Don't Use the Cultural Hall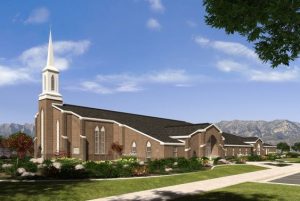 If your church building allows it, there may be other spaces that you are allowed to use for your reception and/or ceremony. There may be a large outdoor area or pavilion used for church events that could also be an option. Ask your building coordinator what the possibilities are for your big day.
What other tips do you have for decorating a cultural hall? Share in the comments.