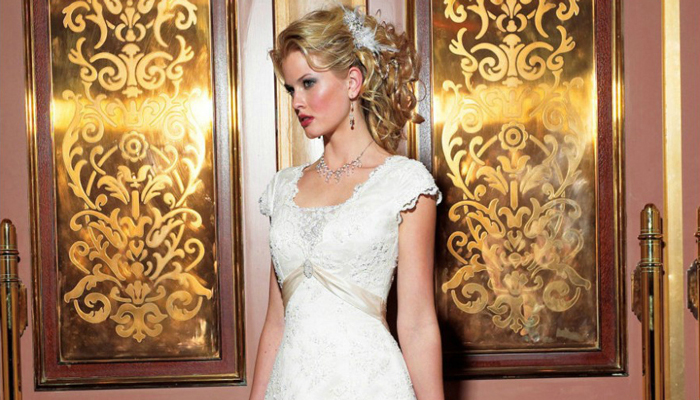 Over many, many years, bridal gowns have always been a focal point of every wedding. Styles have changed over those years, and today we see some very gorgeous gowns worn by brides. Choosing from different modest wedding gowns can be a challenge, but there are several gown styles that look amazing in modest cuts. Check out my top 5!
1. A-Line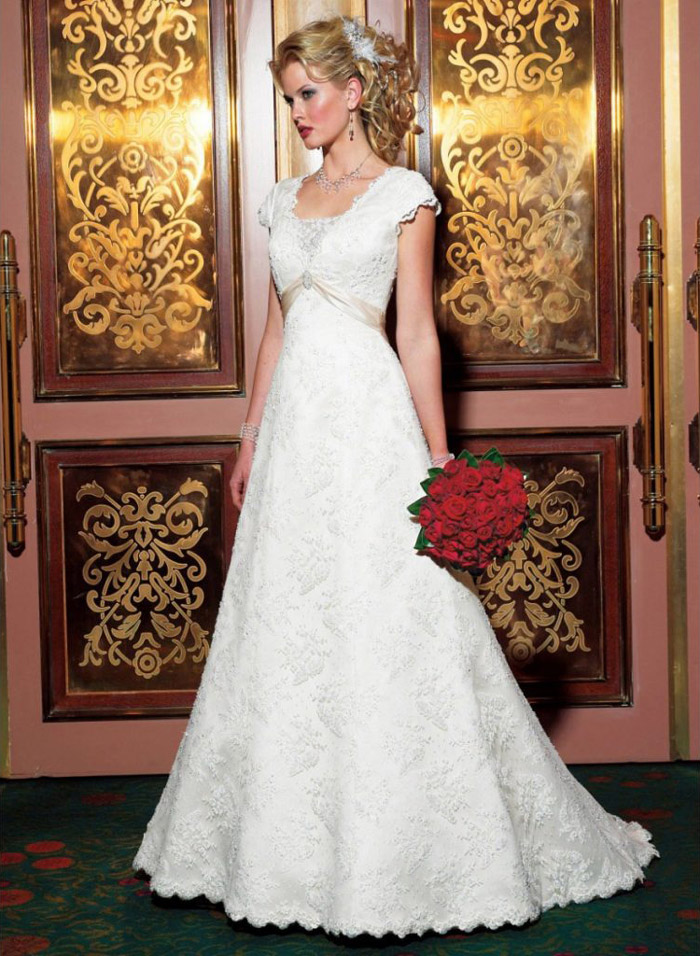 The A-line dress is recognizable due to the shape of the skirt. The skirt resembles an "A" figure.
2. Ball Gown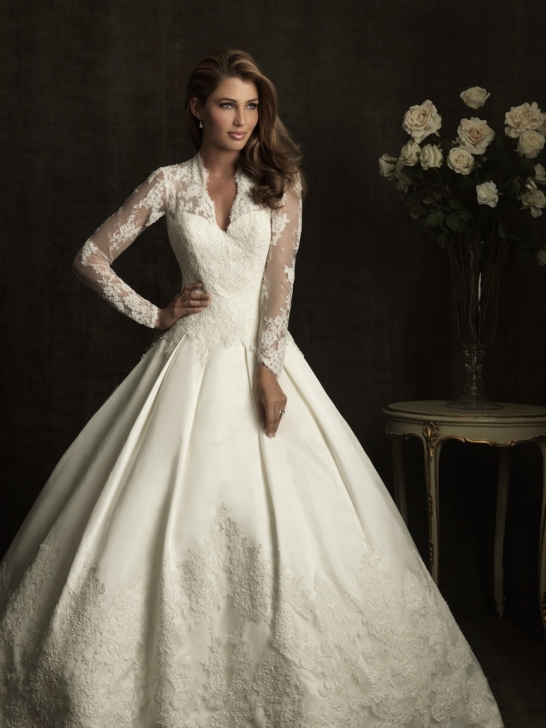 When you think ball gown, you think of a big, flowy skirt. That is exactly what it is.
3. Pick- up skirt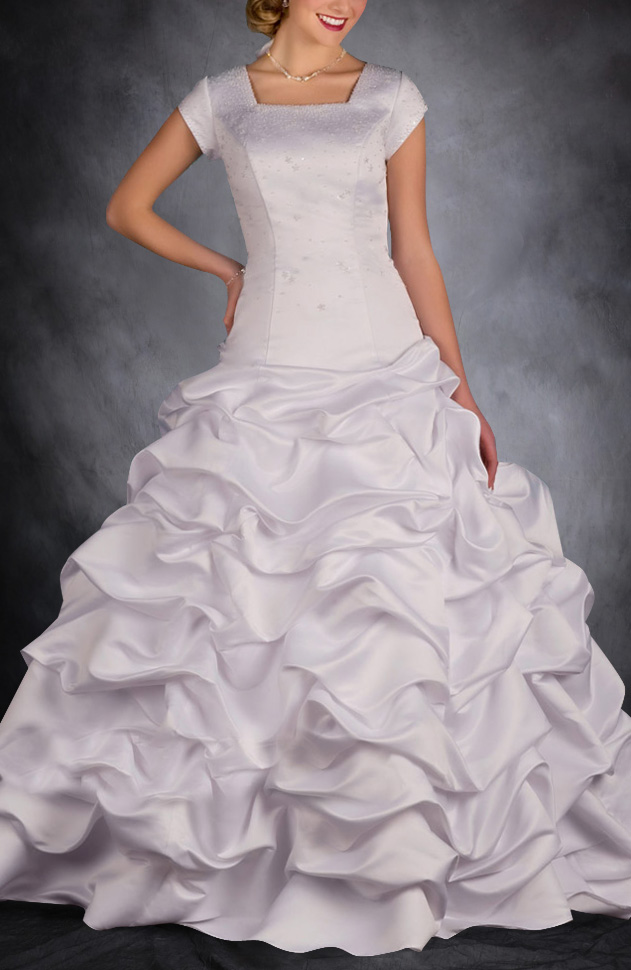 The pick-up skirt refers to the folds that are designed into the skirt of the dress. It gives it a light and fluffy look to the dress and is reminiscent of frosting on a cake.
4. Sheath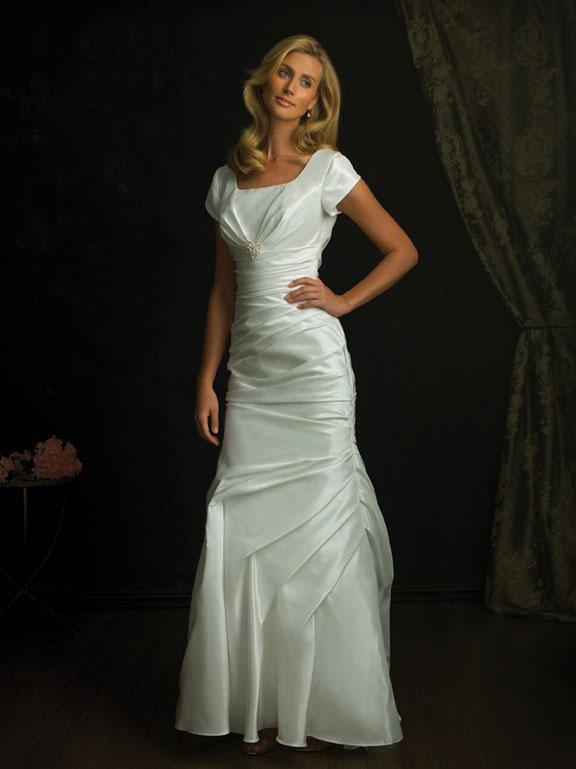 Looking for a more simplistic design? The design to go with would be a sheath. This design is meant to be slimming and elegant.
5. Fit and Flare/Mermaid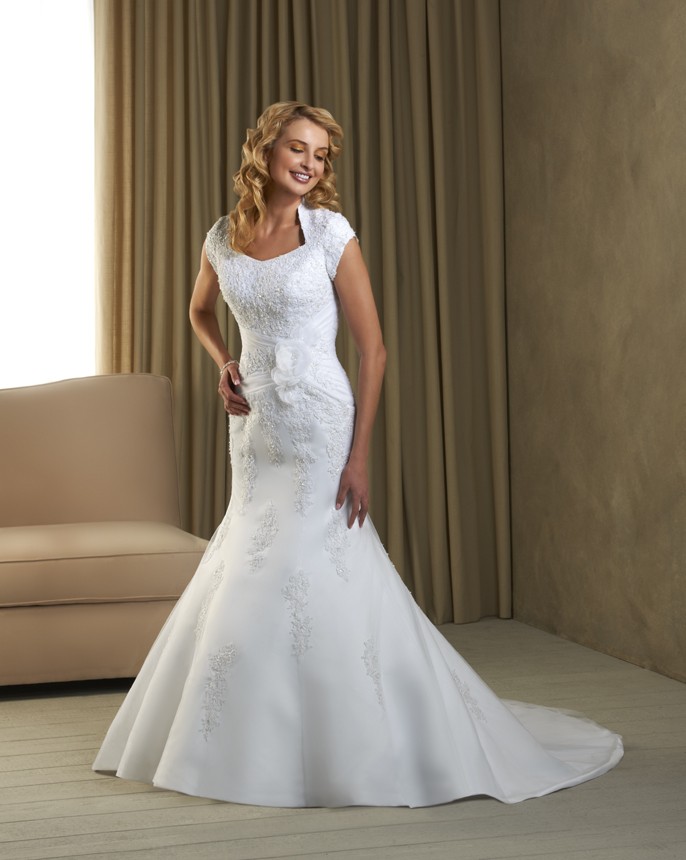 The mermaid design of a wedding dress is supposed to resemble the curves and tail of a mermaid. The bodice to the thighs are form fitting until the skirt flares out to form the "tail" of the dress. Picking a wedding dress is easiest when a style is in mind before going shopping. It is good to bring your mom and friends when picking one out. Just don't let them influence the decision too much so that you don't get what you want. When looking for a dress, it is also important to find one that is appropriate to wear to the temple. Check with your local temple to find out what the requirements are. That can be a challenge in itself, but if you know where to look, the process will not be that difficult. Most of all, have fun while looking for the perfect dress for the wedding!