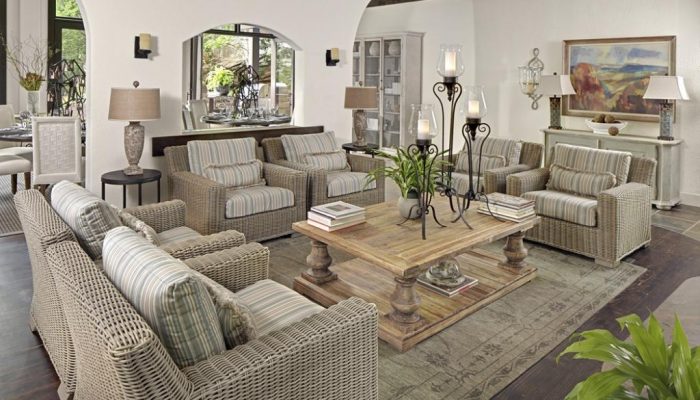 It's May, so catalogs and furnishings stores are showing their outdoor stuff.  Think outside the box by imagining many of these items inside your house.  The fabrics resist water and stains, the lighting is geared for substantiality and ambiance, and the furniture is more kid-proof than anything meant for inside.  Here are some ideas for your outdoor indoor furniture.
Outdoor Indoor Furniture In the Living Room
This is a living room with a welcoming décor created with outdoor furnishings, featured on Houzz.com.  Note the hanging chair and outdoor sofas.
Choose outdoor throw pillows for their long-lasting fabrics.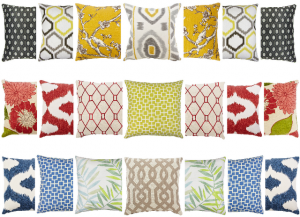 Outdoor Indoor Furniture In the Dining Room
Find a rustic outdoor table without an umbrella hole in the middle, or cover the hole with a centerpiece. Hardy and different from your neighbors'.  Add benches or chairs painted in bright colors, black, or off-white.
If you have wood floors and know a rug would look sensational under your dining set, but also know how grungy that rug could get, choose an outdoor rug for durability and water/stain resistance.  Be sure to get a rug large enough that it will accommodate the chairs pushed out from the table.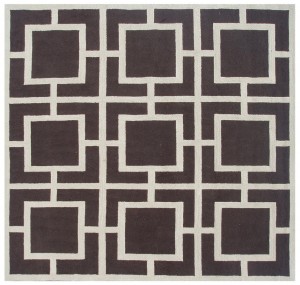 Outdoor Indoor Furniture In Kids' Rooms
Hanging chairs, swinging benches and play equipment are all game as long as they fit the space and theme.  Get your inner child on and your young imagination going on this one, or consult with the younger generation.
Outdoor Indoor Lighting
Outdoor lighting is substantial and aimed more for romance than interior lighting.  I don't know why that is, but it's true.  Whenever you consider lighting for inside your home, give outdoor lighting a chance.