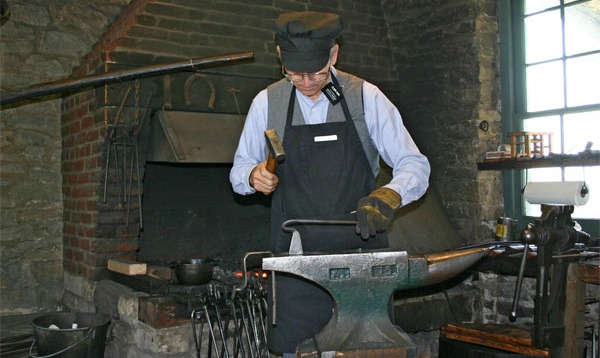 Part of lds.net's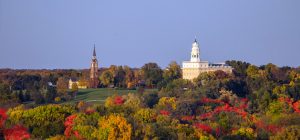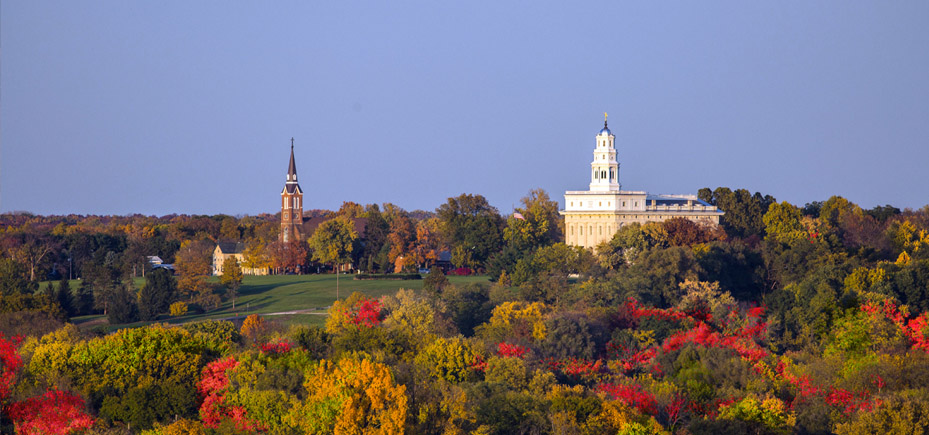 Nauvoo, Illinois, is a popular vacation spot for both Latter-day Saints looking to get in touch with their roots and fans of the rich religious history in the northern Bible Belt. The rustic appeal of the preserved areas of the town is accented by a virtual melange of activities and historical reenactments—and all of it is provided free of charge.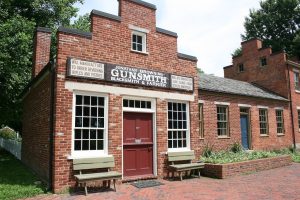 Frequented historical sites owned and operated by The Church of Jesus Christ of Latter-day Saints include Brigham Young's original Nauvoo home, the Browning Gun shop and the old print shop that published the periodicals "Nauvoo Neighbor" and "The Times and Seasons" when church members called the city home in the 1840s.
The city of Carthage, and the jail where Joseph Smith and his brother Hyrum were wrongly imprisoned and later martyred, is just 22 miles away—about a 30-minute drive.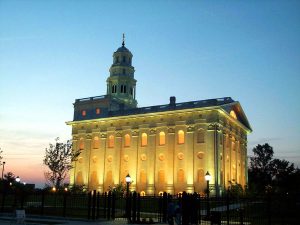 Perhaps the biggest fixture in the minds of most Latter-day Saints when they think of Nauvoo is the temple that stands overlooking the historic sites, which was burned down in 1848. After being returned to church ownership, the temple was rebuilt on its original site and rededicated in 2002. The Nauvoo Illinois temple now offers special summer season session hours between May and October to accommodate visiting and local endowed Latter-day Saints.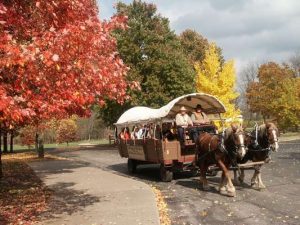 For those looking to enjoy the scenery, throwback style, available forms of tourist transportation include wagon and carriage tours, oxen rides and—if you're really feeling the need to get your original pioneer on, and make a reservation in advance—a handcart trek.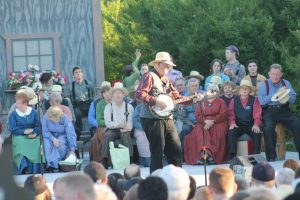 The town also offers several renowned live performances by volunteer casts, including "Sunset by the Mississippi," which comes just as advertised and makes the western bank of its namesake river its stage.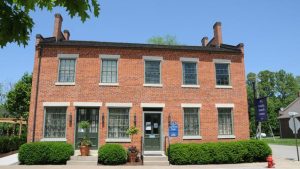 Family history enthusiasts will find their main attraction in the Land and Records office on the corner of Parley and Partridge, which provides detailed information on the homes and property of all Nauvoo residents between 1839 to 1846. Local missionaries assigned to the Nauvoo visitors centers can help visiting families do ancestral research and dig up information on those who may have lived and owned land in the original community. The tourist season is fast approaching—most shows and attractions open May 24, and according to online travel guides like historicnauvoo.net, reservations for the most popular activities will disappear quickly as spring comes to a close. For more tourist information covering the historic city of Nauvoo, visit www.historicnauvoo.net or www.visitnauvoo.com.