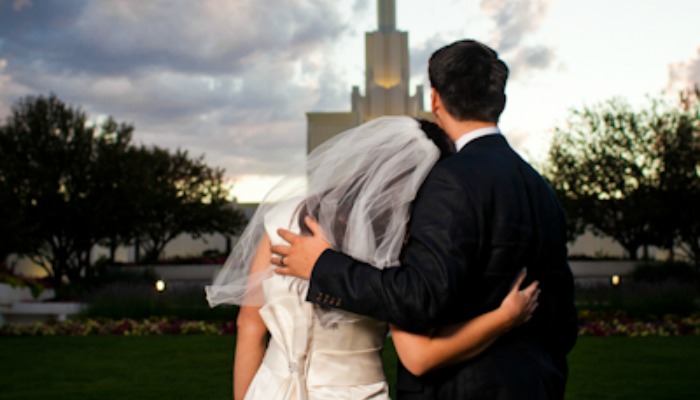 Wedding photos can be somewhat challenging as various friends and family members are corralled around the bride and groom to create the perfect shot. But we hopped on Instagram to find some cute (and even hilarious) photos that prove love conquers all.
Classic Car Kiss
This couple is headed for eternity in a perfectly-styled shot.
On the Run
Hurry—let's go get this deal sealed!
Dance Fever
Who says Mormons can't boogie?!
The Dip
This brave couple poses for a traditional shot on the edge of the fountain at the Ogden, UT Temple.
Let Your Light So Shine
A sun-"kissed" moment at the right time and right place.
In Our Own Little Corner
A different angle on a traditional photo at the SLC Temple creates a spectacular shot.
Would You Like Fries and a Drink With that Ring?
Well, somebody REALLY likes Chick-Fil-A!
Reflection Pool Reverie
It's all about perspective.
#notautahwedding
A gorgeous canopy of palms overshadows this bride and groom at the Gilbert, AZ Temple.
Super. Duper. Excited. Groom.
Most guys probably feel this way on their wedding day. Some just make it more apparent on the outside.
Girls Just Wanna Have Fun
A candid moment with the bridesmaids is way more fun to see than the typical pose in a photo-ready line.
And last, but not least…
Your Love Keeps Lifting Me Higher
Groomsmen wanted. Those without big biceps need not apply.