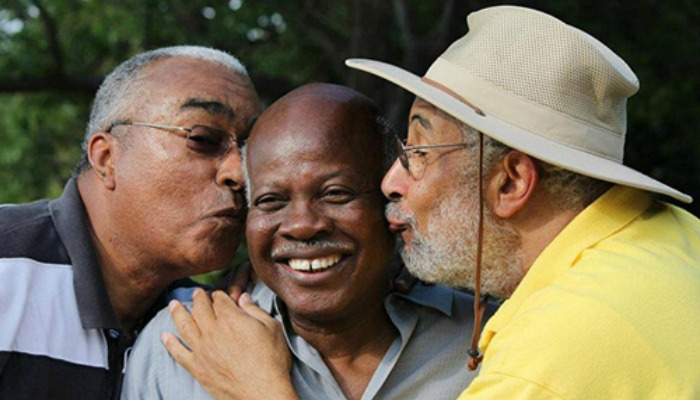 I've had several unique experiences in The Church of Jesus Christ of Latter-day Saints. I served a mission in the Mexican desert. I've worked with general authorities in New Zealand, met with young single adults in Australia and sung with thousands of Tongan members on their faithful island.
But last Sunday I experienced something extraordinary—and it happened in plain old Utah.
The Genesis Group
I first heard about the Genesis Group as a student at Brigham Young University. Intrigued, I joined their Facebook group. I didn't think much of it for years after, and I'll tell you why, but first here's a refresher in case you haven't heard of Genesis before.
According to their official LDS website,
The Genesis Group was established in October 1971 by the First Presidency of The Church of Jesus Christ of Latter-day Saints as a dependent branch to serve the needs of African-American Latter-day Saints. Following the priesthood revelation, or Official Declaration #2, in June 1978, The Genesis Group continues to host meetings on the first Sunday of every month, and other activities, to support and edify all Latter-day Saints, their families and friends, and individuals interested in the LDS Church.
The genesis of the Genesis Group (see what I did there?) makes sense, but if you're like me your next thought might be, "So, why does this group still exist? The Priesthood ban was lifted 40 years ago."
That's why I didn't think much of the group for years. I expected their monthly meeting to have maybe 30 people in attendance and a sense of imminent disbandment hanging in the air. The group is obsolete, right?
Oh how wrong I was.
I finally went to one of their meetings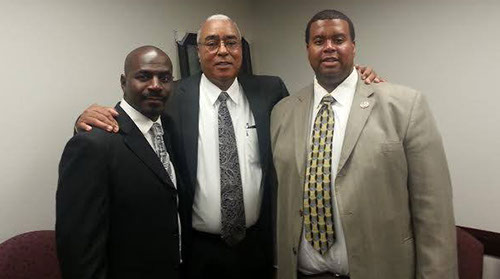 I have my dear wife to thank for getting me there. I told her about the organization and showed her some videos of their gospel choir (yeah, gospel choir). She wanted to go, so we went. I prepared myself, expecting us to be the only two white people there. Would we get funny looks? Would we feel welcome?
Those concerns evaporated as soon as we walked through the door of that LDS church building.
Twenty minutes before the meeting even officially began, the building was buzzing with activity. There were more African Americans there than anywhere I'd ever seen at one time in Utah, along with plenty of Caucasians as well. The chapel was at the opposite end of the building, but Debra Bonner's Unity Gospel Choir resonated down the halls. Was that … "Let it Shine?"
We were both floored when we reached the chapel doors. The 25ish-person choir occupied the stand, singing the most Southern Baptist songs I've ever heard in a Mormon chapel. The congregation replied in kind. Clapping, swaying, singing, loud but in the best way.
The group's unique status
I turned to my wife multiple times throughout the meeting and asked, "What is this?" because it's a fair question. They're not a ward, but they meet in the chapel. They have prayers, music and speakers, but not the sacrament. They have callings, a primary and a presidency, but members there also belong to their own individual wards.
Elder Warner of the fifth quorum of the seventy presides over Genesis. He attended Sunday's meeting and explained that, according to the handbook, Genesis is technically a multi-stake activities group.
The changing of the guard
Coincidentally, my wife and I attended the same meeting in which Elder Warner released the entire Genesis presidency and the congregation sustained a new one (which the Deseret News did a story on).
Elder Warner said the now former-president, Don Harwell, had served for more than 22 years in that position. 22 years! As is customary when a new presidency is called, the outgoing members and their wives bore their testimonies.
The power, spirit and sheer joy (I'm looking at you, Sister Harwell) of their testimonies were deeply impactful and unlike anything I've seen elsewhere. Their testimonies were filled with congregation participation, thankful ovations, and heartfelt "amens."
Genesis is a Mormonism unlike anything you've seen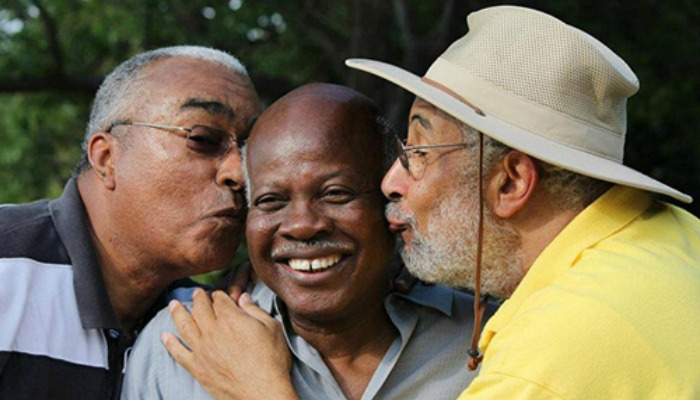 There were probably between forty to fifty first-time visitors in attendance (President Harwell had us all stand) and if they were anything like me at some point the thought definitely crossed their minds, "This meeting is incredibly irreverent … is this OK?" You've probably thought the same thing as you've read about my experience.
I think the answer is yes, but I also think the meeting would have gone much differently if there had been a sacrament portion. I doubt the choir would have sung Michael Jackson's "Man in the Mirror" in a sacrament meeting setting, like they did in the Genesis meeting (which was incredible, by the way).
But what struck me the most about Genesis was that even though their practices closely mirror some Baptist customs, this was Mormonism. It was Mormonism expressed in a completely unique way, a way that every Mormon needs to see. It's proof that Mormon culture can be so much more than starched white shirts and reverent sitting.
A word on Genesis culture
What I'm about to say, like much of this article, is purely my opinion, but it nails down the heart of what I think is so attractive about Genesis.
Throughout my short life, I've been to many congregations in which the members seem to put on metaphorical masks as they enter the building. I'm surely guilty of this as well. We hide our flaws under a suit jacket. We sit in a pew and go through the motions until hour number three is over and we can finally let our guard down—when we finally don't have to worry about what everyone else might be thinking about us.
I didn't feel that with Genesis. Somehow the culture of this group has created an environment in which the president can get up and sing with the choir. An environment where you feel totally comfortable when the congregation is asked to stand up and meet someone new. An environment in which one of the wives bearing testimony is comfortable enough to accidentally let slip the word "hell."
See for yourself
Yes, there was laughter, clapping, jokes, and shouts from the congregation, but this meeting was still deeply spiritual. Every word was sincere, every word was heartfelt. Both my wife and I had tears in our eyes several times throughout our time there (that's fairly normal for her, but not normal at all for me).
But again, this is all subjective to my personal experience. I invite you to go and check it out for yourself. If you've attended before, what were your impressions? Let us know in the comments.
---
Genesis meets on the first Sunday of every month at 7 p.m. in the chapel at 6710 South 1300 East in Cottonwood Heights, Utah. You'll want to get there by 6:30 p.m. for a solid seat but especially to hear the Debra Bonner Unity Gospel Choir which starts singing at about 6:40 p.m.
Check out their website for more information.