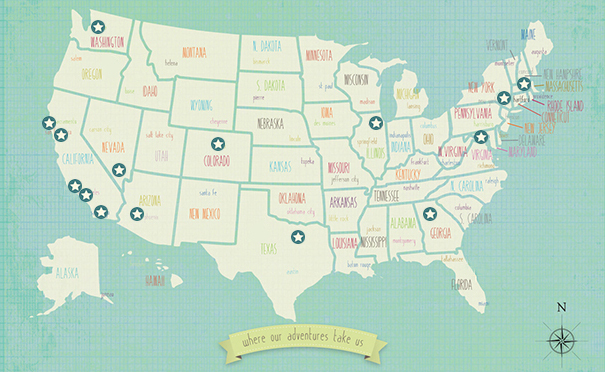 This article was originally published on normons.com.
Written by contributors nationwide and compiled by Jason & Rebbie.

Whether you live(d) there, went to school there or have only visited — you're undoubtedly familiar with the peculiar yet magical bubble that is singles life in Utah. No other place in the world houses so many young, eligible Mormons all packed so closely together. To put it scripturally: the cup runneth over.
But despite all the appeal that this bubble possesses, there comes a time in some people's lives when they feel the need to leave it. To branch out. To move on and move up — and to find a new singles scene. But where to go? Which city (and scene) will be the best fit? We're glad you asked. Because this post is for you.
One of the most fantastic aspects of the Mormon church is its sense of community, which means an instant network of friendship and support no matter where you travel. And for YSAs (Young Single Adults) — it also means an instant potential dating pool.
In this post, we profile major cities across the country, giving you a breakdown of the locale, the vibe, the lifestyle, and of course, the YSA scene. Whatever your reason for moving — graduation, a job search, or just looking for a change — our field guide has got you covered. So do some research, find your scene, and get out there and have some fun. Let's get this party started.
So without further ado, Normons presents:
YSAs Across the USA
 (click Read More below to see the full posts on each city)
East Coast
The NYC Scene
NYC Might Be For You If: You have a need for excitement and achievement, want to be where the action is, and are cool with paying at least $1000/month for rent.
The DC Scene
DC Might Be For You If: You're a people person, consider yourself politically active/informed, and want a combination of city + open spaces.
The Boston Scene
Boston Might Be For You If: You love to learn, want to work hard, and want to be surrounded by the best and the brightest in the world.
To read about the West Coast, Mountain West, and South & Midwest YSA scenes, go to normons.com.