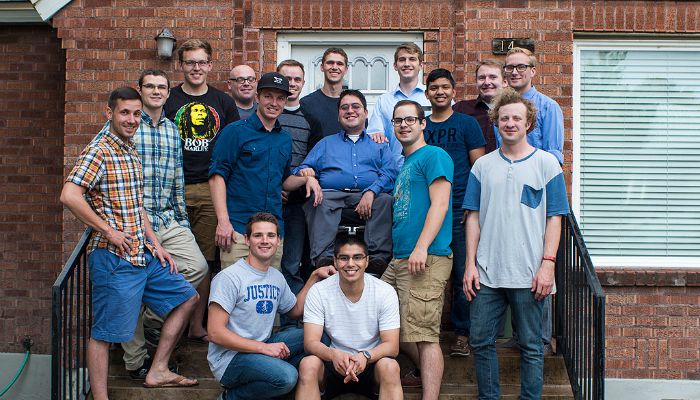 This article was originally published in People by Cathy Free. Below is an excerpt.
Finals are over, summer break is in full bloom, and graduation parties are about to begin at Brigham Young University-Idaho in the rural town of Rexburg, population 26,520.
But there is one constant that won't change in Off-Campus Group House No. 149: Care and companionship for Cesar Ibanez, a 30-year-old biology student who suffers from spinal muscular atrophy, a genetic disease that is steadily destroying his ability to breathe, walk, move his head and swallow.
Since Ibanez arrived on campus in 2012, a revolving group of six roommates, nicknamed "The Little Brotherhood," have voluntarily done everything for him, from cooking his meals, helping him to shower and shave and turning him onto his side in the middle of the night so he can sleep comfortably.
"They're my brothers," says Ibanez, who wants to work as a biophysicist one day and help find a cure for his disease. "Without them, I wouldn't be able to attend college and fulfill my dream."
To read the rest of the article, go to People.