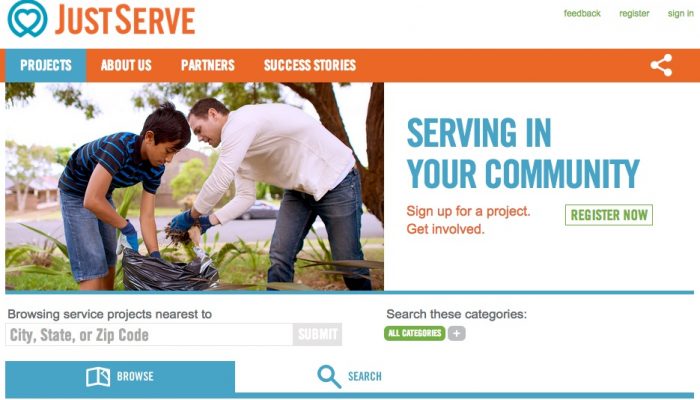 A new tool for members of The Church of Jesus Christ of Latter-day Saints designed to build bridges with community members has begun in the western United States and will eventually move into the rest of the U.S. and much of the world.
The tool, called JustServe, is a program that allows members of the Church and members of communities to come together in service.
Pilot Program
Three years ago, Bill and Sid Price of North Salt Lake, Utah, were called to San Jose, California, to launch the program as a pilot to see if it would be successful. In addition to San Jose, JustServe was also piloted in Denver and Dallas.
Sid said JustServe is now "well under way," having officially launched in much of the western United States—excluding Utah—and Canada. For the mission of JustServe, Sid referred to the website, JustServe.org:
JustServe matches churches, civic organizations, non-profits, and governmental agencies that need volunteers with volunteers willing to help. JustServe.org links you to service opportunities in your community so you can make a difference wherever you are and however you want to serve. 
Rebecca Bennion, who oversees the JustServe program in the San Diego region and has been involved with it since June, sees JustServe as another tool that will hasten the work of salvation.
The spirit of JustServe is to help the poor and the needy. It's so inspired. This is really the best and the highest quality missionary work—to walk your talk. It's not based on something said, but on something done. 
Linda Harmon, who is an assistant Public Affairs Director in the Carlsbad California Stake, called JustServe a "Craigslist for kindness" that will break down barriers and build bridges.
For All Denominations
The tool is not just for members of the Church to use. Community members and Church members are able to upload service projects to the website and also use the website to locate service projects to participate in. Harmon said it has been neat to see the community and Church respond to JustServe over the last few months.
It's such an amazing program. It's really exciting to see what it is doing to help bring the community together.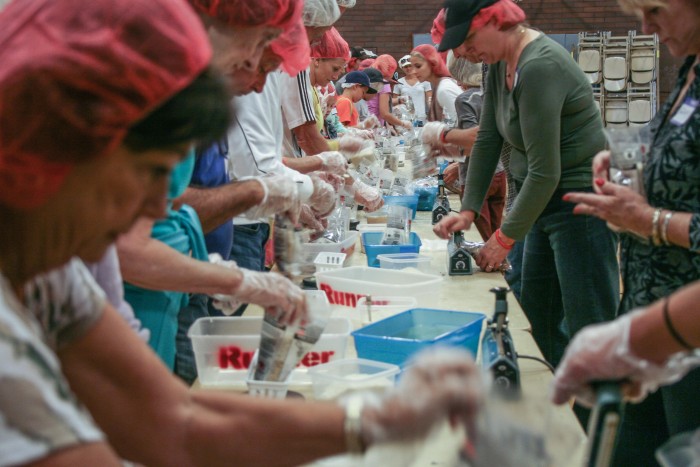 Bennion shared a recent experience from a community food drive that was posted on JustServe.org to highlight the effectiveness of this new tool. She said many members of the Church and community came together to collect 40,000 pounds of food, though it was only expected that one to two thousand pounds would be collected.
"It [was] the embodiment of JustServe," said Bennion, noting that the best and most appropriate projects have occurred when partnered with nonprofit and humanitarian organizations.
We will go to them and help them with their projects. It's a very safe way to recommend people to volunteer. 
The JustServe booklet provides details of how members of the Church work with community partners for the benefit of everyone involved.
"The stake JustServe committee identifies service opportunities at other churches, with nonprofits, at humanitarian organizations, and in the community that meet JustServe guidelines. Committee members invite these organizations to include their volunteer needs on the website. …Once core projects have been established, the committee focuses its efforts on promoting the website to both members and nonmembers and on working to maintain good relationships with other churches, nonprofits, and local officials."
Bennion expressed how grateful she is for this program and all the good she foresees it being able to accomplish as community and Church members come together.
"I would really like to thank the Church for giving us this opportunity. I hope everyone will use and take advantage of this resource."