Three years ago, a Rigby, Idaho native, graduate from Utah State University and member of the Church of Jesus Christ of Latter-day Saints named Casey Allred set out to India to help build a school for children. It wasn't long before abnormal events began occurring.
Allred started noticing that some of his students were going missing, specifically girls between the ages of 12-13. Some would return, but when others never came back, Allred started asking questions, often gaining little information from the girl's parents.
[quote_right] I spoke with a local attorney who told me that he had parents coming to his office every day looking for their lost daughters.[/quote_right]
He had no idea what was happening beneath the surface until one day when he confided in an attorney and discovered the truth. What was revealed to him would change his life forever. Allred recalled, "I spoke with a local attorney who told me that he had parents coming to his office every day looking for their lost daughters. He then told me that these girls were being trafficked into the sex trade."
But although this information isn't new, it's simply a horrific part of life. According to BBC,
One child goes missing every eight minutes in India and nearly half of them are never found.
Children are being lured in by strangers with false promises and distributed into black market agencies to work in sweatshops, daycares and as sex slaves. Surprisingly, this need grows from India's middle class. BBC also quotes Kailash Satyarti, the head of Bachpan Bacchao Andolan who tries to help find some of the missing girls,
This is the most ironical part of India's growth. The middle classes are demanding cheap, docile labour. The cheapest and most vulnerable workforce is children – girls in particular. So the demand for cheap labour is contributing to trafficking of children from remote parts of India to big cities.
Astonished, Allred decided to do something about it. He teamed up with a film director, Chris Davis, and decided to document the trade, risking his life as he and Davis sought out locals in poverty-stricken areas where the trade has become virulent.
For the last six months Allred and Davis have been filming and refining their documentary, Stolen Innocence and have even set up a donation fund on Kickstarter. They reached their Kickstarter goal of $115,000, but currently their stretch goal is to reach $120,000 for further film campaigning in two more areas of India.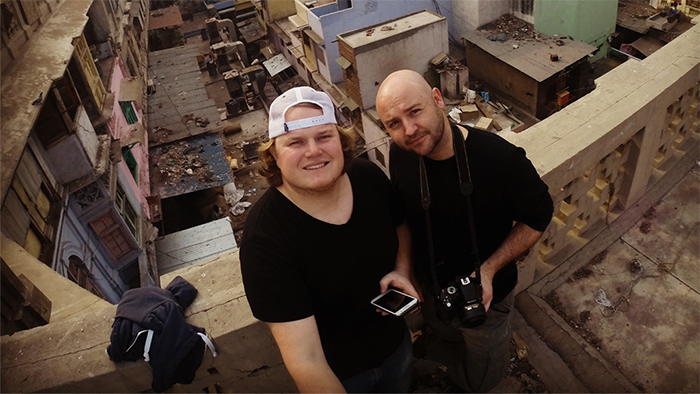 Deseret News reports that,
3 million women are estimated to be victims of sex trafficking in India.
Casey Allred and Chris Davis are asking for donations to help expose this dangerous and lucrative business. For updates on Casey Allred's efforts, you can follow him on Twitter and Facebook.