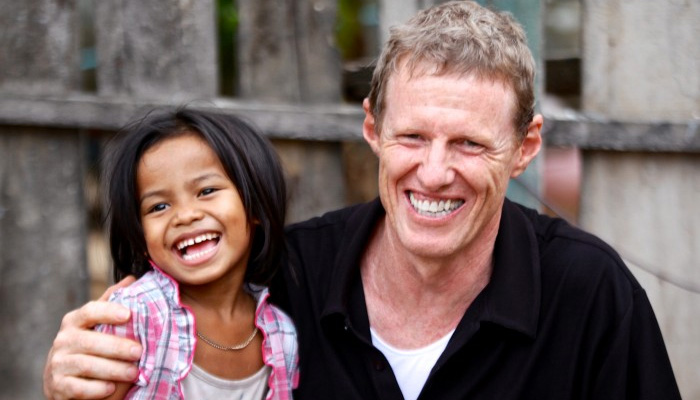 Members of The Church of Jesus Christ of Latter-Day Saints living in Australia will be presenting the Standing for Something award to Scott Neeson, a former Hollywood executive who has devoted his life to helping the poor in Cambodia.
Each year, the Standing for Something award is given to someone outside of the Church who share the Church's values, including a belief in serving others.
After a successful career in the film industry, Scott Neeson was set to become president of Sony Pictures when he went on a sabbatical to Southeast Asia. In Cambodia, he discovered the children living in the infamous landfills of Phnom Penh and decided to help them. He set up the Cambodian Children's Fund and founded schools, medical facilities, and other services for these children in need.
The award will be presented to Neeson at a Young Single Adult fireside on October 26th in Australia. The meeting will be presided over by Elder Andrew O'Riordan of the Quorum of the Seventy. You can find out more about this story in the Deseret News.