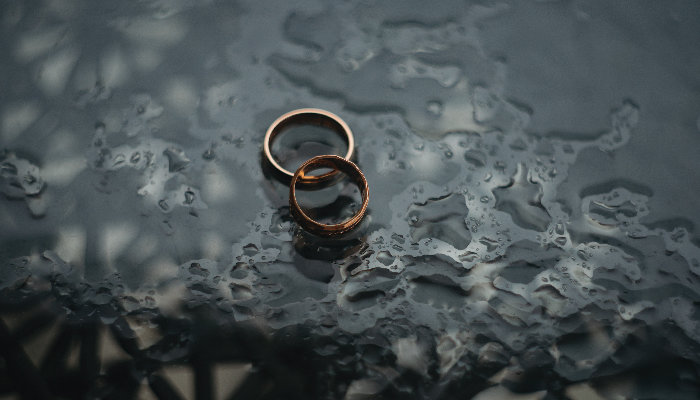 In light of the Rob Porter abuse scandal, CNN published an article detailing the abuse his wives underwent and the role bishops played in the narrative. One sentence caught my attention:
"But some Mormons say the Porter scandal raises serious concerns about whether… the belief that marriage is sacred and eternal—a cornerstone of Mormon theology—may prevent some spouses from leaving bad marriages."
My first reaction was offense. Are they implying Mormons are so obsessed with tying the knot we are willing to turn a blind eye to a toxic marriage? My second reaction was sadness: there are probably Church members with abusive spouses that feel this way.
I don't believe valuing marriage highly has to be our downfall. We have all seen beautiful marriages that have refined individuals, produced strong families and blessed wards and communities. But while we believe in marriage, we also believe in divorce. We need both and here's why.
The Lord Will Not Suffer that His Daughters Suffer
During Jacob's time, the Nephites were racking up a long list of sins. One of those sins was having multiple wives and concubines, an act the Lord forbade. And while the sins would fall on unrighteous husbands' heads, the impact would fall on their wives:
"For behold, I, the Lord, have seen the sorrow, and heard the mourning of the daughters of my people in the land of Jerusalem, yea, and in all the lands of my people, because of the wickedness and abominations of their husbands.
And I will not suffer, saith the Lord of Hosts, that the cries of the fair daughters of this people, which I have led out of the land of Jerusalem, shall come up unto me against the men of my people, saith the Lord of Hosts.
For they shall not lead away captive the daughters of my people because of their tenderness, save I shall visit them with a sore curse, even unto destruction…" (Jacob 2: 31-33).
God hates to see his daughters (and his sons) suffer, especially when that suffering is brought on by a spouse. The Savior asks us to make many sacrifices to follow Him, but I don't believe He would expect us to bear the burden of abuse.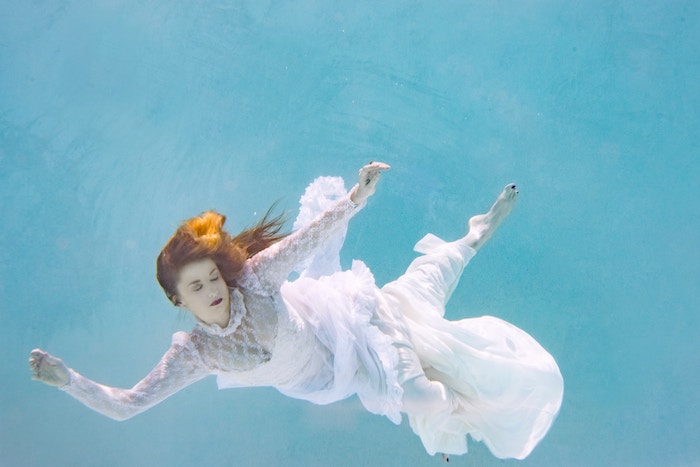 The Lord does not want his daughters to be captive in bad marriages, and freedom can come in the form of divorce. Mormons are no stranger to this concept. The prophets of the early Mormon Church knew that polygamy could be especially taxing for women; thus, divorce was readily available. Women could obtain a divorce more easily in Utah than in any part of the United States at that time.
Marriage is meant to be a safe place, but when it causes undue suffering, it is better to put our marriages—and not ourselves—on the sacrificial altar.
Escaping is Our Heritage
Lehi fled Jerusalem to escape its coming destruction. Nephi departed into the wilderness to escape threats from his brethren. Limhi and his people fled to Zarahemla to escape bondage and harassment. And Alma and his followers fled more than once to escape religious persecution.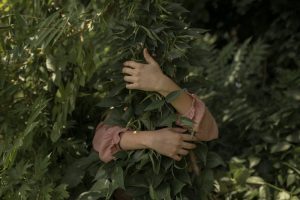 Escaping dangerous situations doesn't mean we are weak; it is the heritage of Israel. And these are just a few examples from the first half of the Book of Mormon. What about the second half? The Bible? Mormon pioneer history?
There will be times when the Lord asks us to stay in tough situations. But when the refiner's fire stops refining and only burns, when staying will do more to inhibit our progress than help, the Lord will say, "Go. Now."
For our progression, safety, and religious prosperity, we must flee and leave behind our precious things. Sometimes that precious thing is a marriage.
Mormons, Marriage and #MeToo: How Do We Respond to Domestic Abuse 
Ask a Mormon Therapist: After Betrayal, How Can My Marriage Be Happy?