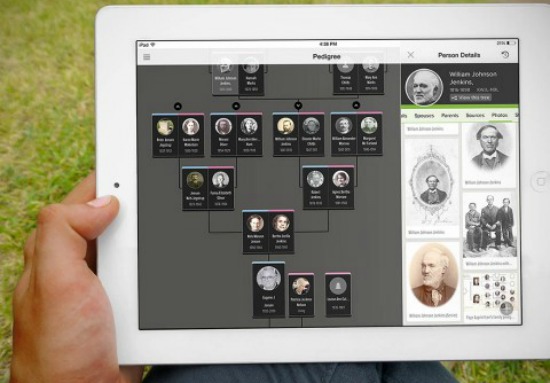 FamilySearch has released a new mobile app allowing users see details of their family trees. The app, called Family Tree, helps users to see connections with ancestors through the access of stories and photos. LDS Media Report lists the following features of Family Tree:
Browse your family branches and see portraits of relatives you may have never seen before
Discover facts, documents, stories, photos, and recordings about your ancestors
Add memories and records about your relatives
Preserve and share old photos and documents
Take your family tree with you wherever you go. The app works even without Internet access
The app automatically syncs to FamilySearch.org when you have an Internet connection, so you can pick up where you left off on any device
Store your family branches forever for free on FamilySearch.org
The app is just a supplement to FamilySearch.org, so even though users can upload photos and audio recordings as they discover more about their relatives, users are not able to update a relative's personal profile (name, dates, or relationships). However, that feature should be along shortly, according to LDS Media Report.
The app is available for both Android and Apple iOS devices and can be downloaded for free at play.google.com and itunes.apple.com, respectively.