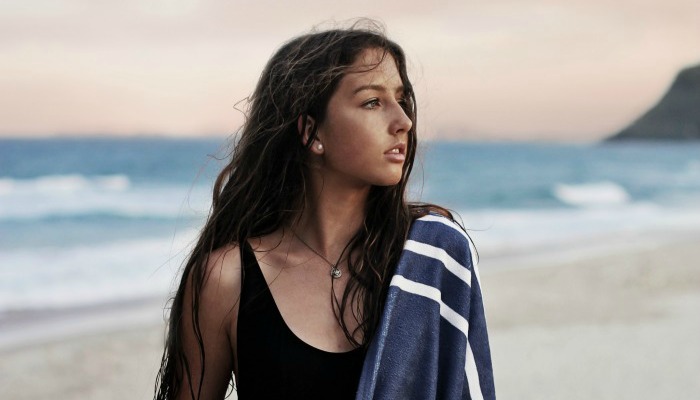 In a big win for modesty, one-piece swimsuits are growing in popularity this summer.
One-piece swimsuits available online have increased by 20 percent compared to last year, according to retail analytics firm EDITED. Meanwhile, bikinis have decreased by 9 percent.
Additionally, one-pieces are selling out three times faster than they did last year.
Are you still preparing for swimsuit season? Here are seven places to get cute one-piece swimsuits: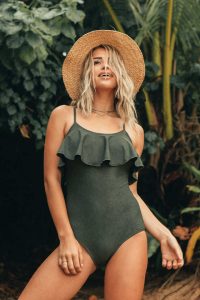 You can buy swimsuits for women and kids at JanelaBay.com, or shop in person at one of their brick and mortar shops in Utah: University Mall in Orem, another at the Shops at Station Park in Farmington, and a third store opening on 3/1/19 at the Shops at South Towne in Sandy.
Janela Bay has a new line of matching swimsuits for moms and daughters.
Swimsuits run from about $20 to $85.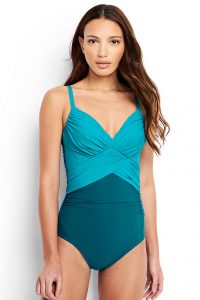 This global apparel and lifestyle brand was originally the idea of a sailor.
Lands' End suits last forever, and the fabric is thick, so you'll never have to worry whether it's see-through.
Most swimsuits run from size 2 to size 18, with additional options for length, cup size, underwire support, and a tummy control panel.
The retailer also offers tankinis, swim skirts, board shorts, and swim dresses.
Swimsuits cost $40–$170.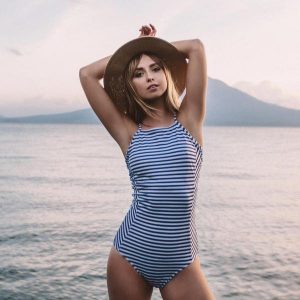 Albion Fit specializes in vintage-inspired swimsuits that are fashionable, practical, and high-quality.
Swimsuits run from XXS to XXL, and most styles come in a variety of colors and patterns.
Albion Fit also offers tankini tops, rash guards, swim skirts, and high-waisted bottoms.
Swimsuits on sale start at about $75, while regular price swimsuits cost $118–$128.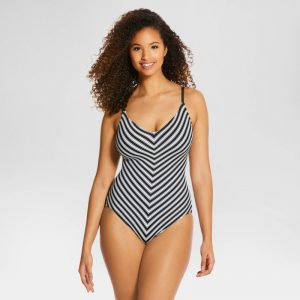 If you're looking for something a little less expensive, Target offers several one-piece options.
Target also offers tankinis.
Prices range from $35 to $70.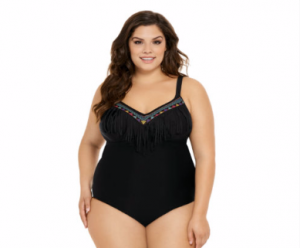 JC Penney offers almost 200 one-piece swimsuits, including plus-size swimsuits.
JC Penney also sells tankinis, swim skirts, swim dresses, and board shorts.
Prices range from about $50 to $110.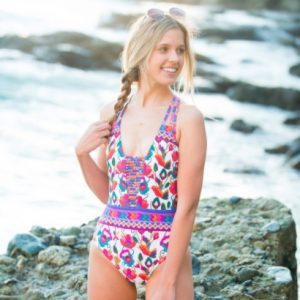 Based in Provo, Utah, Called to Surf offers beachy (and modest!) clothing and swimwear in a variety of fun patterns.
Prices range from about $40 to $200.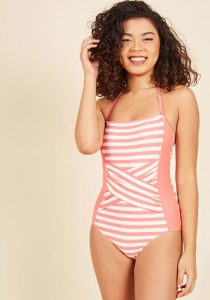 ModCloth is an online retailer that sells vintage-inspired women's clothing.
ModCloth also offers high-waisted bottoms and tankinis.
Suits range in size from 4 to 34 and XS to 4X.
Prices range from about $40 (for suits on sale) to $170.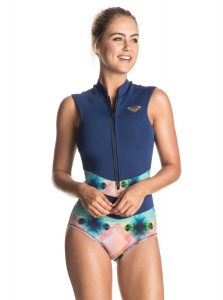 Roxy has been a surfwear staple since the 90s. The company even offers some suits with long sleeves to protect the wearer from the sun.
Roxy also sells board shorts, wetsuits, and rashguards.
Swimsuits range in price from about $40 to just under $100.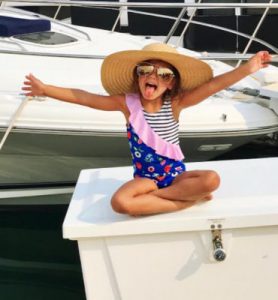 Whitney Cheney started LaLa Swimwear to provide modest swimwear especially for little girls.
The company sells swim tops and bottoms separately, taking into account that swimsuits can fit young girls of the same age very differently.
Swimsuits cost about $40.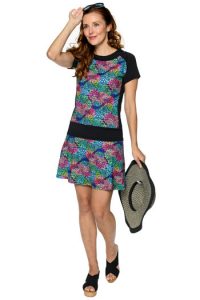 HydroChic is a by women for women swimsuit company designed to offer the quality, modesty and sun protection that women know they need. Premium Italian fabrics with original prints and chlorine proof options that switch easily from land to sea. For those who want real coverage, this is the place to shop.