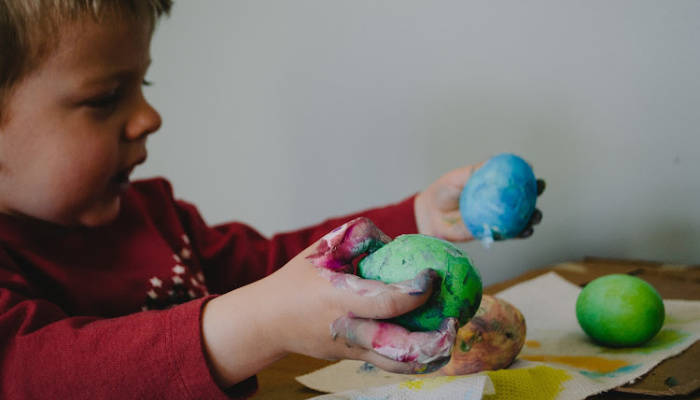 If you're looking for a way to pass the time right now, a new project will never let you down. Kids love them and so will you. Sure, classic crafts like knitting and painting are fun. Don't get me wrong, I have tried them too over the last few weeks! However, I wanted to compile a list of quarantine crafts that you might not have tried. Enjoy!
Related: Christian Parenting Tips: Using Pinterest
Disney Drawing
Have you seen what the Disney animators are doing during quarantine? They have been uploading countless videos of how to draw your favorite characters! I've tried some and absolutely loved it. It's perfect for all ages and you might just find out that you have a secret hidden talent!
Making Jewelry
I've seen a few of my friends rocking this new trend. Have you tried making jewelry? It will save you money and you'll look like a superstar when you can finally leave the house. If you need ideas, Buzzfeed put together a list of 46 different ones! Check it out!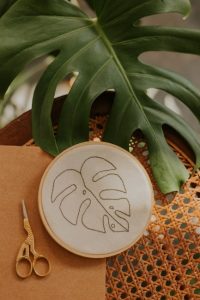 Embroidery
Another trend right now is embroidery! I've never tried it, but totally want to. I think it would be a blast to add a cute design onto an old t-shirt. I found a list of 25 easy patterns for beginners that I will totally be trying soon. What about you?
Candle-Making
Did I get this idea from the Tangled song? Maybe. But, you know this sounds fun. Grab your favorite essential oils and have fun! This would be another great project to do with the kids. Check out the list from Cute DIY Projects for some inspiration.
Gardening
This is something we will be doing this weekend, actually! We have a tiny garden space but aren't letting that stop us. Even if you don't have a yard, you can grow plants indoors. Do your research and pick the best project for you!
Tie-Dye
If you need quarantine crafts to really let the kids get their creative juices flowing, tie-dye is perfect. You can make so many different designs! If you've never done it before, don't fret. I found a list from Parents.com of easy ones for your kids. Have a blast!

Pressed Flower Art
I love pressed flowers! You can do so many different things with them. Plus, they always turn out gorgeous. Cool Crafts put together a list of 40 ideas for you. I can't wait to do this after my new garden is blooming with flowers!
Water Marble Mugs
If you have nail polish, you can do this fun DIY. Also, you don't have to just revamp your mugs. I have done this trick with small planters and other household items. The sky's the limit! The Sweetest Occasion put together some easy instructions for you.
Sweater Pet Bed
Have you cleaned out your closet during the COVID-19 lockdown? Maybe you have an old sweater lying around? Use the sweater to make a new bed for your pet! The tutorial is so simple and your best friend will thank you for it. Try it out!
Balloon Animals
Sure, balloon animals sound silly. However, I'm pretty sure this would be the coolest party trick ever. Imagine whipping out this new talent at the first get-together when this is all over! Follow a simple tutorial and you'll be on your way to stardom.
Scrapbook
Fun fact: My husband is the scrapbooker in the family, not me. I think it's the best! I love looking back on memories and the creative ways he puts them together. Future generations will love this craft for years to come.
Origami
Origami is another talent you could discover and bring out at a future party. I never thought I would be any good at it, but some tutorials make it look so easy. If you try it, let us know how it goes!
Washable Stained Glass
Your kids are going to obsess over this one. Grab some washable markers, tape, and get ready for a great time. You can make whatever type of picture you want and your door will be a work of art! Crafty Morning has a great tutorial.
Wreaths
Buzzfeed came to the rescue once again with an incredible list of 50 wreaths to make with random things around your house. These could make for a fun gift to a neighbor or fill up the empty space on that wall in your place.
Cardboard Wall Art
You definitely need to do something with all those Amazon boxes, right? Try cardboard wall art! They look super modern and I love the different dimensions they bring to a space. The tutorial is so easy to follow and you'll be making these for all of your friends!
Napkin/Felt Flowers
Napkins and felt aren't the only things you could use to make fake flowers. There are endless options! I live in a basement apartment, so I can't grow many indoor plants. These fake ones look just as beautiful. Find your favorite medium to use and get to work!
Paper Wall Hanging
There are tons of different types of wall hangings to make with paper, too. In college, I had a big wall that we didn't know what to do with. I channeled my inner Anthropologie and created a beautiful piece of art. Find the pattern you love and go for it.
Woven Paper Art
I had never heard of woven paper art before researching for quarantine crafts. It looks so cool and easy! Kids will have so much fun doing this craft and you'll love displaying it on the fridge. I can't wait to try this one.
Yarn Garland
Braids, tassels, you name it. Make this project your own. You can add beads or sparkles and choose whatever colors you want! I have a friend that makes these and sells them online. Maybe you'll find your calling, too!
Poured Resin Cheese Board
Most of the blogs I saw mentioned that this DIY could be an amazing wedding gift! I know a lot of couples getting married even during this crazy time. If you do too, I'm sure they would love this gift. Good luck!
Whipped Body Butter
Body butter isn't the only self-care idea you could do during quarantine. You could make bath bombs, soap, bubble bath, and more! I can't wait to make this lotion and add it to my daily routine.
Macrame
This is one of my absolute favorite quarantine crafts that I've tried. Since I'm a crazy plant lady, I love to hang them in beautiful macrame ropes. There are endless designs to try and super easy to learn. Morning Chores has a long list of projects for beginners!
Fancy Dog Leash
Lastly, I've been going on a ton of walks during lockdown. My dogs are loving it. Why not make those walks a little more fashionable by making these leashes? They look incredible! Send me pictures if you try this craft, please!
Related: Why Kids Are Happier During the COVID-19 Lockdown (Thanks, Science!)
We can't wait to see what quarantine crafts you try! Share this article along with your pictures so we, and your friends, can see them!