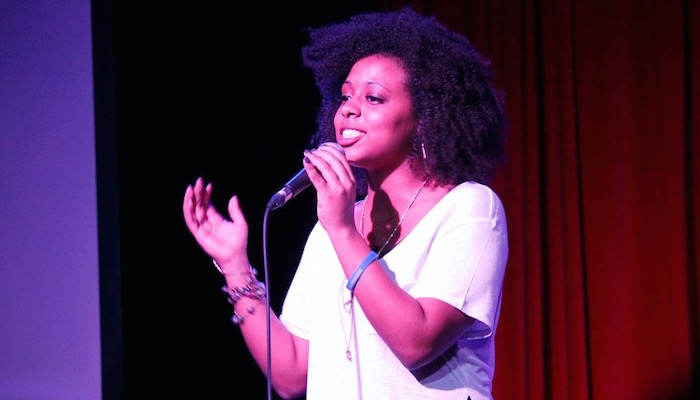 Bri Ray is a 17-year-old high school senior from Orem, Utah, who has accomplished more than most high school seniors can take credit for. She has set out on her own personal mission to promote suicide awareness and prevention by speaking at school assemblies and local events.
Ray's friend committed suicide three years ago, and it was at that point that she felt a strong desire to do her part in preventing the frequency of such tragedies in her community.
"I have always been super sensitive to this kind of stuff," Ray said. "There was a girl I knew and she committed suicide three years ago and it shook everyone around me. I was shocked. I didn't know what to do or how to deal with this horrible thing."
Bri's Suicide Awareness Campaign
Ray decided that she would do her part to spread suicide awareness by creating her own company, Noteworthy Music, that travels around putting on assemblies and inspirational programs, raising money to record uplifting music and donate to high risk schools. The program, "A Place for Everyone" has been well-received among elementary and junior high students in Ray's community, and she continues to travel to promote anti-bullying and suicide prevention.
Ray organized a benefit concert, called #IChoosetoStay, that took place April 2 that featured local artists and entertainment, and raised money for the American Society for Suicide Prevention. The concert sold out, and was received extremely well by the community.
Ray and fellow song writer Amber Lynn wrote an original song for the concert, called #IChoosetoStay, which was performed as part of the fundraiser.
Ashley Hess was one local artist who took the stage at the concert, and was grateful to be a part of such a worthy cause.
"Suicide is such a serious issue in the US, and the rates are continuing to rise," Hess said. "This benefit concert was such a great way for us to help create awareness and support for our local community for those who have closely dealt with, or have been affected by suicide."
Making a Difference in the Community
Greg Hudnall is the leader of Hope4Utah – an organization that helps increase suicide awareness through HOPE squads at local elementary, junior high, and high schools. Since the creation of Hope4Utah, Utah's Provo School District has gone nine straight years without a suicide.
He says that, especially in the LDS culture, children and teens feel pressure to be perfect, and that pressure can create isolation and depression — both of which are preventable if correct preventative steps are taken.
"Most suicides are preventable," Hudnall says. "It is so important for everyone to understand what the warning signs are and then have the courage to ask that friend if they've thought about hurting themselves, and if they've thought about suicide. Kids want to make the pain go away, and they don't know how to make that pain go away."
As Ray and Hess continue to use their talents to increase suicide awareness, they hope that teens everywhere will remember there is "A Place for Everyone," and that suicide is not the answer.
Hess said,
Take time to smile, say hello to a stranger, and never be afraid to share your talents. You never know whose life you can touch.
To learn more about Ray's campaign and "A Place for Everyone" program, visit briray.me.