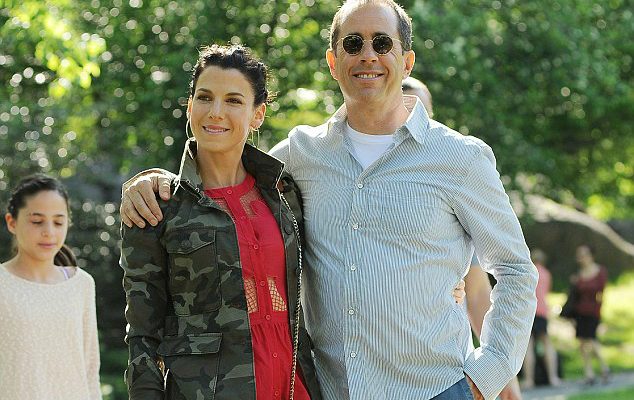 Those who grew up during the age of the sitcom, Seinfeld, remember Jerry as a lovable and perpetual bachelor. To celebrate Jerry Seinfeld's 60th birthday here are three things the comedian, now married for fifteen years, gets right about marriage.
1. Great marriages are figured out as you go
"[Marriage], you know, is an untenable situation that people volunteer for and then figure out how I'm going to survive this."
Seinfeld knows that marriage can be shaky, but yet we get married out of our own free will. Latter-day Saints may feel a tad sympathetic. When a man and woman choose to marry, they are in for a bumpy ride. And one that lasts forever, according to Mormon doctrine, at least for Mormons married in temples. But they know that the struggles are a reason why marriage is so important, as we learn to sacrifice and serve one another, we grow closer to Christ.
2. Marriage is not defined by the hard time
"I kinda want to tell everybody: 'Your marriage is fine, we are all doing this.'"
Seinfeld remembers thinking that he and his wife would never fight, and then being shocked when things were not always ideal. But on the occasion of his tenth anniversary he said, "We really love to be together!" Latter-day Saints know that marriage is meant to last forever, and learning to focus on the good, and move beyond the bad is one key aspect of helping it get there.
3. Learn to laugh together
"Find a guy who thinks you're funny!"
While promoting his short lived show "The Marriage Ref" Seinfeld said that it was important to find the humor even during the hard times. I wouldn't expect any different advice from a comedian!