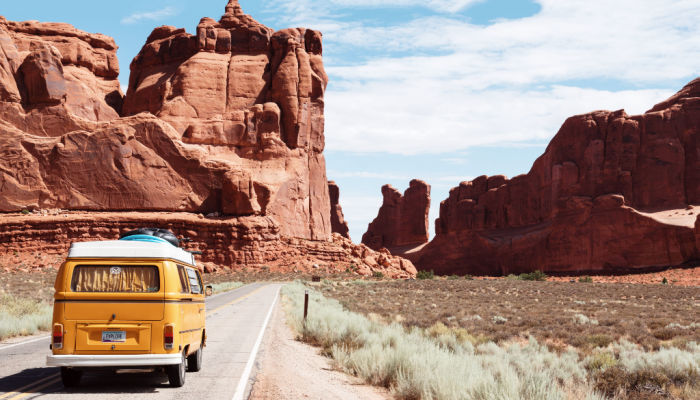 Are you suffering from a bit of cabin fever thanks to the worldwide pandemic? I think we all are aching for a little vacation! A road trip can be a safe, fun way to satisfy your need to travel. But, do your road trips usually satisfy your spiritual needs?
Related: God Wants Us to Slow Down: A Lesson Learned From COVID-19
Our Story
My husband and I were feeling especially cooped up a couple of months ago. When we got word that all of our classes got moved online, we made a crazy decision. We packed up our car and left everything behind for 3 months! We're halfway through our trip around the country and our lives have already been changed forever.
We have always made an effort to read scriptures and pray together every day. We knew that changing up our routine and living on the road could impact those habits. If we were going to remain spiritually strong, we had to make a plan.
While you might not be going on a 3-month road trip, it can still be really difficult to remember to do those things while on any vacation! Let's dive in and talk about some tips.
Making a Plan
Like I mentioned before, planning is essential. Plan a "Come, Follow Me" study into your week. Schedule time to pray or study the scriptures! Making it an essential part of your day makes living the gospel a lot easier.
Stephen Keague said, "Proper planning and preparation prevents poor performance." I have found this to be so true in my life. When I schedule out my gospel learning, I find myself having a better experience. I don't feel rushed!
See the Sights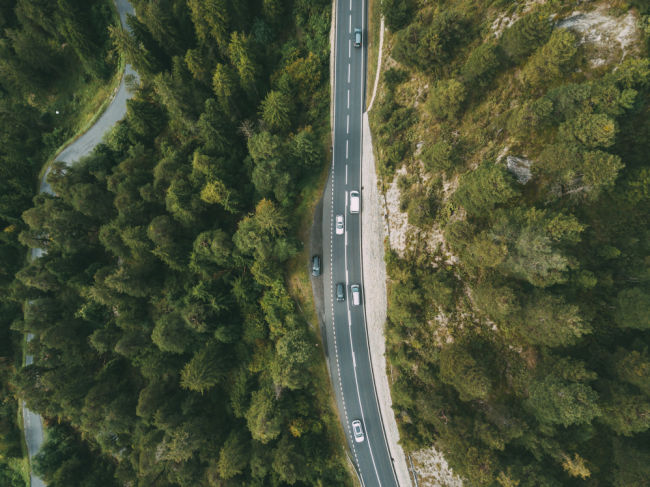 Wherever my husband and I travel, we try to visit the local temple! As of right now, we unfortunately can't go inside. However, visiting the grounds is still a precious experience. We also love stopping to see any other church history sites along our route.
We were just recently in the San Diego area and discovered the Mormon Battalion Center! I had never heard of this place before. I wonder how many other hidden gems there are around the world?
Listen Closely
One of our favorite things to do (especially on the Sabbath) is turn on a conference talk! They really help the time pass quickly and we learn so much. The scriptures are great as well and there are loads of podcasts specifically for members of the Church.
Did you know that we here at Third Hour have "Come, Follow Me" audio lessons? They are a fantastic way to get your studying in while also racking up the miles. Please let us know what you think after you've listened!
Uplifting Music
While listening to the hymns is an awesome idea, they often make me sleepy (whoops). Have you ever listened to the Mutual or EFY albums? They might be written for the younger generations, but I absolutely love them. The songs are so catchy and uplifting! There are loads of other Christian artists that make amazing music, too.
For example, have you heard of The National Parks? These members of the Church have over 15 million streams on Spotify. I've had the pleasure of seeing them perform multiple times and they never fail to blow me away. Let me know if you need other music suggestions!
Fun For All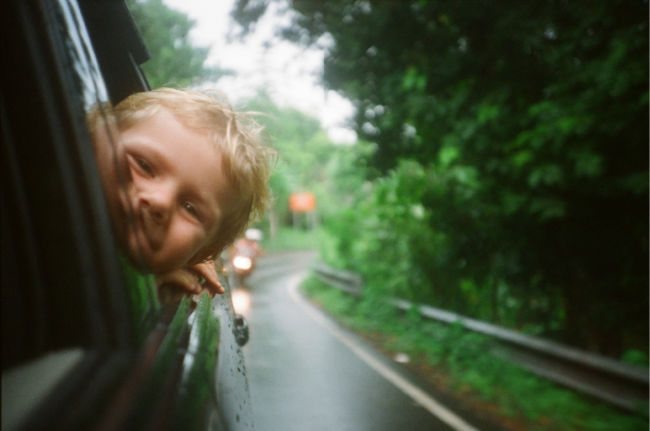 Of course, not every road trip activity has to be spiritual. If you have kids, games are a great way to keep them entertained. I love the classic alphabet game, I-spy, or simply waving at every car that passes by. 
Did you know the Church has released a ginormous list of road trip activities? Personally, I can't wait to try them out with my husband (we're children at heart). Make sure to take a look!
Related: 7 Fun Facts About the Joseph Smith Birthplace Memorial
Wherever the journey of life is taking you, I sure hope you have the best time ever. Please stay safe and obey all travel restrictions due to COVID-19! Even with all the chaos, there are always ways to incorporate the gospel into your day. Have fun!
Where are you going on your next road trip? Let us know in the comments below!