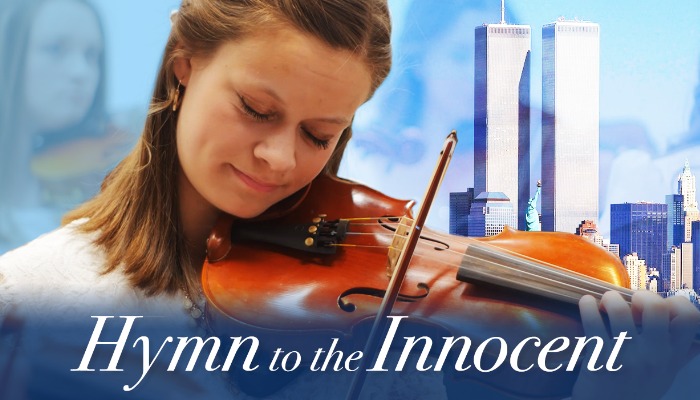 High school students today don't have any memory of 9/11/2001. They are naive to the ways that it shaped the world they were born into. This video was a powerful teaching moment for the Lyceum Philharmonic at American Heritage School in American Fork, Utah.
It wrote on their young hearts some of the reverence and patriotism that reflects the best part of what came out of those tragedies. The producers tried to capture some of what that day was like — not so much the events but the feeling. As they pushed through the recording process, tears were shed, and a spirit of reverence for those innocent lives was felt in a way that only music can communicate.
It all started when doTERRA invited the youth to perform in 2015 at their global conference. The dates of their conference coincided with Sept. 11. Rather than avoid the somberness of that day on the calendar, they took it as an opportunity to honor the innocent and spread a message of hope. The orchestra gave their first performance of this little-known masterpiece by Rob Gardner in a packed arena, performing for more than 25,000 in one day. DoTERRA graciously made the footage available to them, which allowed them to deepen their own experience with this music.
There is so much mourning attached to this tragedy, the orchestra wanted to communicate a message of hope in what are still "perilous times." The message of religious leader Gordon B. Hinckley just days after 9/11/2001 matched perfectly the message they as youth want to share with the world, that "We can have peace in our hearts and peace in our homes. We can be an influence for good in this world, every one of us." Read his full remarks here.
The Lyceum Philharmonic has been invited to participate in the Church's upcoming Face-to-Face event 
October 11th
. They're also excited to be releasing a new album 
Nov. 11th
. This tribute is the first track they're releasing from the album.
Find out more about Lyceum Philharmonic at American Heritage School —
Music by Rob Gardner / Music conducted and produced by Kayson Brown Choir directed by Rob Swenson Orchestra / Lyceum Philharmonic at American Heritage School Choir / American Heritage Youth Chorus Audio recorded by Bennett Jensen / Mixed by Richard Duke