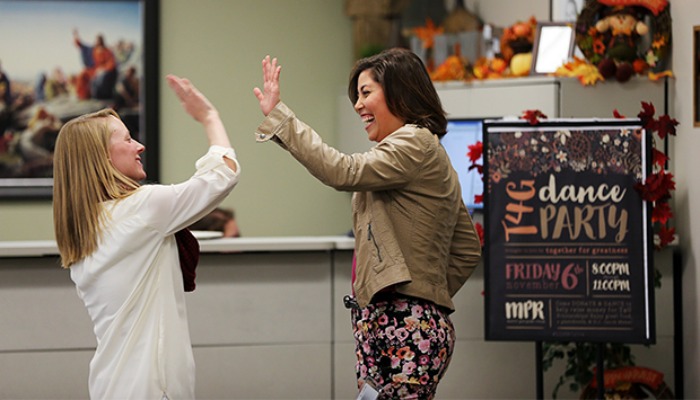 This article was originally written by Jason Swensen for Church News. The following is an excerpt. 
Several months ago, the Women's Services and Resources Office at Brigham Young University surveyed thousands of female students to learn the types of training and resources the young women most desired.
The survey's data doubled as a sign of the times in the Church.
A sizeable number of participants requested help transitioning from full-time missionary service to campus "civilian" life. It's an issue that has taken on historic significance in recent years, WSRO director Tiffany Turley said.
Prior to the Church's 2012 policy change allowing women to begin serving missions at age 19, there were not sizable numbers of female undergraduates at BYU who had served missions.
"In the past, most had already finished their degree or had just a semester or two to finish," she said.
That has changed dramatically. Sister Turley estimates there are about 5,000 female returned missionaries at BYU. Many are 20 or 21 years old and just beginning their college studies.
Read the full article at churchofjesuschrist.org.