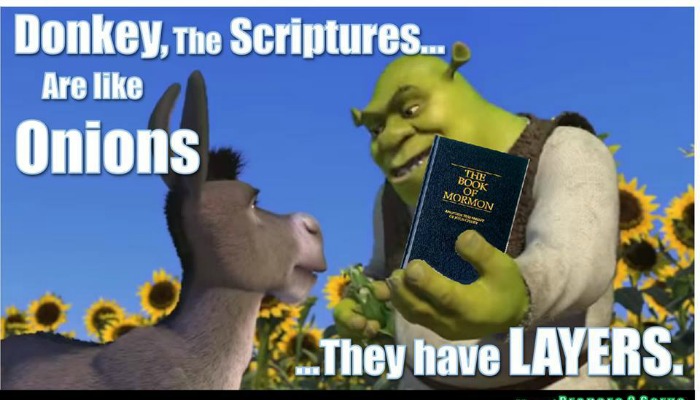 A group of Lamanites who wanted their leader, Amlici, to be king
---
A group of Nephites who wanted their leader, Amlici, to be king
---
A lost then found branch of the Nephites, whose leader was Amlici
---
A group of Lamanites, led by Amlici, who were converted
---
Why did Alma the younger step down as chief judge?
To pass it off to his son
---
Who does Alma address in Alma 5?
The less active members of the Church
---
The Unbelievers who were on Nephite land
---
"Have ye spiritually been born of God? Have ye received his image in your _______?"
"If ye have experienced a change of heart, and if ye have felt to sing the song of redeeming love, I would ask, _________?"
Have ye received his image in your countenances?
---
Do ye have a pure heart and clean hands?
---
Choose the correct reference: "And he will take upon him death, that he may loose the bands of death which bind his people; and he will take upon him their infirmities, that his bowels may be filled with mercy, according to the flesh, that he may know according to the flesh how to succor his people according to their infirmities."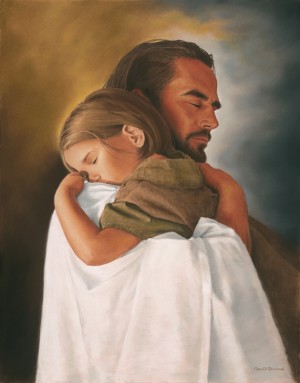 Who becomes Alma's companion in the land of Ammonihah?
What was the reason Alma gave Amulek for the Lord not stopping the wicked from burning the righteous in Ammonihah?
There must be opposition in all things
---
Their cries would stand out as a witness against the wicked at the last day
---
It's all part of the plan
---
Which of the following was NOT something the sons of Mosiah did to prepare for their mission to the Lamanites?
Learn to recognize the promptings of the Spirit
---
Plan out exactly what they were going to say
---
How did Ammon initially gain the trust of King Lamoni?
He offered to marry one of his daughters
---
He spoke with him telepathically through the Spirit
---
He offered himself as a servant
---
What first happened when King Lamoni started to believe Ammon's words?
He told his whole kingdom
---
What was the name of the righteous Lamanite woman in King Lamoni's kingdom?
Where did Ammon go after Lamoni's kingdom converted?
What did the Lamanites call themselves after they converted?
What did the converted Lamanites do to show their commitment to God?
Bury their gold and silver
---
"Yeah, I know that I am ______; as to my strength I am weak; therefore I will not boast of myself but I will boast of my God . . ."
What was the fate of Korihor, the anti-Christ?
He was struck dumb and trampled on
---
He was struck blind and trampled on
---
"And now as I said concerning _____ — _______ is not to have a perfect knowledge of things; therefore if ye have  ________ ye hope for things which are not seen, which are true."
True or False: When we pray, we should try to make it so everyone can see.
Which of the following was not one of Alma the younger's sons?
How many days was Alma the younger "unconscious" when the angel stopped him from destroying the Church?
"But behold I say unto you, that by _____ and _______ things are great things brought to pass . . ."
In what chapter does Alma the younger talk about the resurrection of all men?
What happened to Alma the younger after he left his sons?
He died in the wilderness
---
He was translated and still walks the earth today
---
Who raised the Title of Liberty?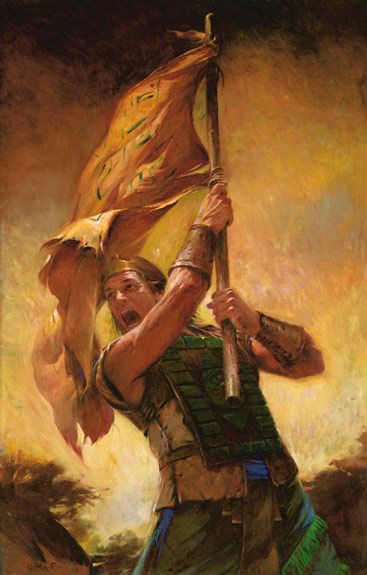 Who was Amalickiah?
A Lamanite who conspired to be king
---
A Nephite who conspired to be king
---
Why couldn't the Anti-Nephi-Lehi men fight in the war against the Lamanites?
They had buried their weapons
---
They wanted to stay true to the covenant they'd made at their time of conversion
---
Which of the following did Captain Moroni NOT do to prepare the land of the Nephites for battle?
Prepare the minds of the people to be faithful to God
---
Build forts around their cities
---
Put strong men around the forts in preparation for battle
---
"Yea, and they did obey and observe to perform every word of command with exactness; yea, and even according to their faith it was done unto them; and I did remember the words which they said unto me that _______ had taught them."
On what condition would Captain Moroni agree to exchange prisoners with Ammoron?
That he give up the fight
---
That he exchange one Lamanite prisoner for a man, woman and child of the Nephites
---
That he also give him half of his provisions
---
That he would listen to the word of God
---
Why did Captain Moroni write and complain to Pahoran, the chief judge?
Because he wasn't being a good chief judge
---
Because he needed someone to vent his frustrations of war to
---
Because his men were being neglected as far as provisions go
---
Because his soldiers were losing their reason to fight
---
Which scripture reference was turned into the primary song, "The Wise Man and the Foolish Man"?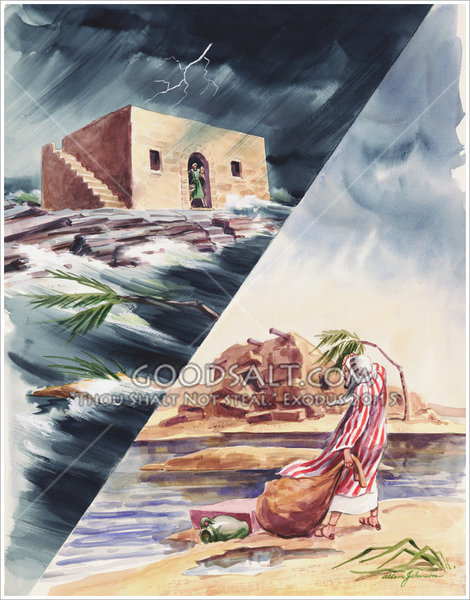 What can we learn from Pahoran's response to Captain Moroni's letter?
That he was a stubborn man
---
That he was easily forgiving and so should we be
---
That even strong men like Pahoran can fall
---
That the Lord teaches us lessons through neglect
---
Who prophesied of the coming of Christ five years before He came?
How many times did God have to introduce Jesus Christ before people understood His voice?
What was the first thing Christ did after He introduced Himself to the multitude?
Allow them to feel the prints of the nails in His hands and in His feet
---
Where did Jesus get the bread and wine to minister the Sacrament?
He had brought it with Him
---
He produced it miraculously
---
He asked His newly called 12 apostles for it
---
How many folds of sheep does Christ talk about having?
Jesus said, "Behold your _______"
"What manner of men ought ye to be? Verily I say unto you, even as _________."
Your Father, which is in Heaven
---
How many years after Christ's ministry to the Americas did the people live righteously for?
Who gave Mormon the Plates to continue the record of the people?
What significant event in Biblical history happened at the time the Jaredites came to the Americas?
How did the Jaredites get light in their boat to cross to the Americas?
They used candles and lanterns
---
They used glowing stones, touched by the Lord
---
They had windows where the sun could shine through
---
"Wherefore, dispute not because ye see not, for ye receive no witness until after the trial of your faith."
Who was the only man to survive the destruction of the Jaredites?
Which of the following Christlike attributes is NOT taught in Moroni 7?
Why does Mormon tell us that little children shouldn't be baptized?
Because little children are alive in Christ
---
Because they're too young to be accountable
---
Because it's a mockery before God
---
"Come unto Christ and be perfected in Him, and deny yourselves of all ______"
What is the reference for Moroni's challenge?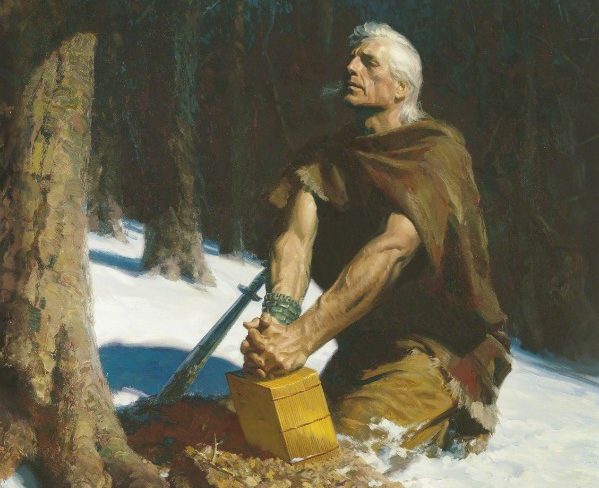 Share the quiz to show your results !
Subscribe to see your results
BOM Quiz: Will Your Score Reflect Your Study? Pt. 2
I got %%score%% of %%total%% right
%%description%%