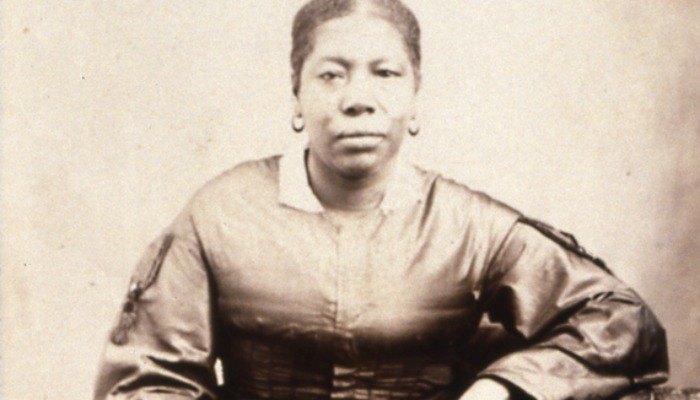 This article was originally published by Zandra for Sistas in Zion. The following is an excerpt. 
Jane Elizabeth Manning James was an American pioneer and early member of The Church of Jesus Christ of Latter-day Saints. Jane, a free black woman, was born in Wilton, Connecticut. After hearing Mormon missionaries preach, she embraced the restored gospel of Jesus Christ and excitedly shared the Good News with her family.
In 1843 Jane, along with 8 of her family members, embarked on a journey from Connecticut to join Latter-day Saints in Nauvoo, Illinois. When they reached Buffalo, New York they purchased steam boat tickets, but after their luggage had been placed on board, they were denied passage because they were black. Their money and luggage was not returned to them. Undeterred Jane rallied her family and they walked 800 hard miles to Nauvoo. Jane recounted:
"We walked until our shoes were worn out, and our feet became sore and cracked open and bled until you could see the whole print of our feet with blood on the ground. We stopped and united in prayer to the Lord, we asked God the Eternal Father to heal our feet and our prayers were answered and our feet were healed forthwith."
When they reached Illinois, law enforcement threatened to arrest them if they did not produce free papers. Jane and her family were not slaves who had been granted freedom, they had been born free and therefore did not have, nor need free papers. By the grace of God they were able to convince the authorities of the truth. They were allowed to continue on their journey and reached Nauvoo, but not before having to cross a stream of ice cold water up to their necks.
Read the full article at sistasinzion.com.