Father's Day approaches. If you are anything like me it is time to acknowledge that you aren't sure what to get your dad. To avoid another year of mediocre gifts, or accidentally dressing him like this: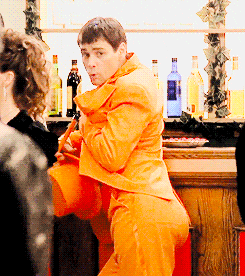 I recently spent some time with some experts from the local Mr. Mac to figure out how I could get something for my dad that he will actually enjoy.
These experts gave me the low down on all things men's fashion. We talked about neckties, dress shirts, suits, shoes, and belts. They helped me understand what I could expect to spend on certain items, any Father's Day sales they are having, and how to navigate generation gap based fashion concerns.
Ties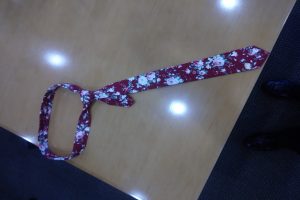 If anything is an old stand-by for Father's day gifts it is the tie. The experts at Mr. Mac acknowledged that ties are the most common Father's day gift. They are one size fits all, and it's something that the recipient can have more than one of. Most ties can be had for under thirty dollars which also makes giving one as a gift easy on the wallet.
It might be tough for you dad to swallow but he can't keep using Mr. Brady as a fashion icon.
Nowadays floral pattern ties aren't just popular, they are darn near mandatory. They are always going to be fairly thin and are only trending skinnier. Even ties with traditional patterns that your dad may be more comfortable with are going to be skinnier than he may be used to.
The most interesting thing to me was how hard the Mr. Mac experts pushed the idea of "washable ties." They are a polyester blend that allows the fibers to handle stress and moisture to a degree that just isn't possible with a traditional silk tie. This means that the tie is going to survive dirt, food, and sweat pretty effectively. Washable ties can also be had in the popular floral patterns and in the trendy widths.
Shirts
White shirts might be the defining feature of the male members of The Church of Jesus Christ of Latter-day Saints. The nature of white shirts is such that one can never really have too many. According to the experts, it is an article of clothing that dads are prone to try and wear for too long. Very few things look as tacky and unkempt as a yellow-tinged (formerly) white shirt with fraying cuffs and collar.
According to the experts, all white shirts are going to be wrinkle free nowadays. This means that they will have a certain level of polyester blended into the cotton. What differentiates shirts is the level of cotton that they contain. Broadcloth (the most commonly sold missionary shirt, the experts tell me) is that thin, sometimes see-through, white collared shirt that most are familiar with. It has a fairly low cotton composition. If you are looking to get your dad a nice new shirt you may want to go beyond standard broadcloth.
The experts let me feel and look at two other types of shirts that had progressively higher cotton blends. The higher the cotton content the less see-through the shirt was and the softer the material felt. Though the higher cotton content comes with a higher price, the experts told me that Mr. Mac is having a buy-one-get-one-half-off sale. This means that you could get your dad two shirts for a pretty good price. By rotating the two higher quality shirts, your dad could get years of solid use.
The most important thing that I learned about shirts is the trending fitment style. In the past getting a shirt with a comfortable collar size meant that you were going to be dealing with excessive material in the torso. To avoid the bulky scrunching that occured with shirts in the past, many dress shirts are now tailored and marketed as "slim fit." This term could scare off a traditionally-styled father, but all it means is that the desired neck size can be had while reducing the unnecessary material around the belt line.
Suits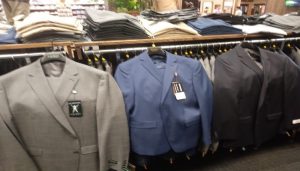 Black. Blue. Gray. If you know your dad doesn't have a suit in one of these colors then you should seriously consider getting him one. Tans, greens, and pattern suits all have their place, I was told, but they aren't "in" for every season or every event. Solid black, blues, and grays can be worn to any function in any season.
This is going to be the most expensive of the gift ideas in this article. While this may be prohibitive for some, if you are willing and able to shell out three hundred dollars, there isn't a style or material that you couldn't get for your money. One idea for getting a suit for dad is to bring in an old suit of his that fits him well. The tailors will be able to take the measurements off of the old suit and your dad doesn't have to be the wiser. This maintains the element of surprise.
The benefit of a place like Mr. Mac is that they offer lifetime alterations on any suit your purchase, which means that your dad is guaranteed to get years of use out of his suit.
Shoes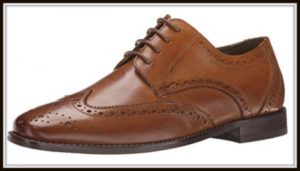 I was talking to someone recently and he mentioned that when he is looking to hire somebody he looks at their shoes. Polished shoes and well-kept shoes, to him at least, were a sign that the prospective employee was self-aware and detail oriented. Help your dad this year by giving him a pair of high-quality shoes. Paying a little extra for shoes goes a long way in how they wear and maintain their look and shape from year to year.
The most popular shoe right now is the tan baroque toe, the kind that the stylish first counselor in the bishopric wears. After selecting a shoe that looks good make sure it will be comfortable otherwise your gift will get a lukewarm reception.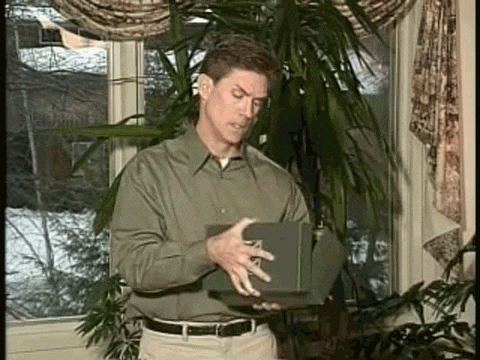 In-style shoes are going to cost you around one hundred fifty dollars. If this is out of the budget, the experts told me that investing in polish and shining your dad's current shoes can make all the difference.
If you want to avoid going the ubiquitous tie route with dad this year, consider getting a belt that matches leathers with whatever shoes he wears. The belt will be about the same price as a tie and is something that a lot of dads don't think to get for themselves.
That just about does it. The experts made it seem like any of the above-mentioned items would serve perfectly well as a Fathers day gift. If I were to bottom line it, avoid fat ties, three button olive suits, and black oxford shoes.
I almost forgot one thing.
Apparently, there are no rules for socks.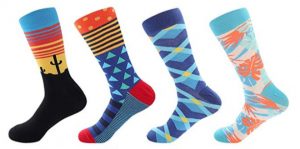 The experts have educated us. Now we don't have an excuse for not knowing what to get our fathers. What gift idea are you going to go with?