Free Weekly Printables: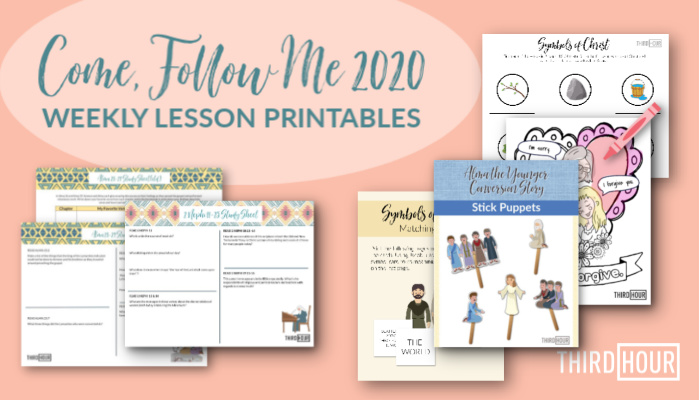 Click on the image above to access the free printables from each of the weekly Come, Follow Me lessons.
---
Free Getting Started Printables:
Use the resources below to organize and track your year of study. All of these files are downloadable and printable and there are activities/pages for both individuals and families.
---
Color in the book from the Book of Mormon each time you finish one. Either print one for the entire family, or print one for each member of your family or group.
---
Get buy-in from every person in the family by agreeing on goals and schedules. Print this out and collaborate.
---
Are you following the Come Follow Me plan as a single? Here is a goal sheet especially for you. Meeting as a group of singles? Have each participant fill this out and discuss what you have come up with.
---
Post the scripture(s) or chapter(s) you will be studying for the week, or post a favorite verse from your studies.
---
Keep track of the things that impress you during your lessons and scripture study. Go back and take a look at a later date to see how you have matured spiritually and how much you have learned.
---