Come, Follow Me: March 1 — 8


2 NEPHI 31—33: "THIS IS THE WAY"
As Nephi neared the end of his life, he wanted to write the most important parts of the gospel in the permanent record. He says he could only write a few things and a few of the words of his brother Jacob. Nephi had led a challenging life with leaps of faith and constant struggles being part of it. He endured in obedience and did whatever he was commanded by God to do. When we endure like this, our successes become spiritual anchors for us when new trials occur. What are the spiritual anchors in your own life and how do they relate to times of adversity?
The first principles of the gospel (2 Nephi 31):
Nephi begins by saying he chooses to speak plainly, as God does, speaking to men in their own language and after their own understanding. How does our culture influence the way God speaks to us? Does He speak to you in the same way he speaks to someone in a culture foreign to you? Does he speak to you in the same way he spoke to the individual Saints in Joseph Smith's time?
In verse 4 Nephi reminds his people that he has told them about John the Baptist whom the Lord showed to him. In verse 5, he asks if Jesus had need to be baptized even though He was holy, how great is our need to be baptized. Nephi then explains why Jesus was baptized. In being baptized, Jesus showed His submission to the will of the Father, and that He would keep every one of His Father's commandments.
After Jesus was baptized, the Holy Ghost descended in the form of a dove (verse 8). Why did the Lord reveal this detail to Nephi in vision? Why is it important?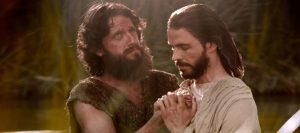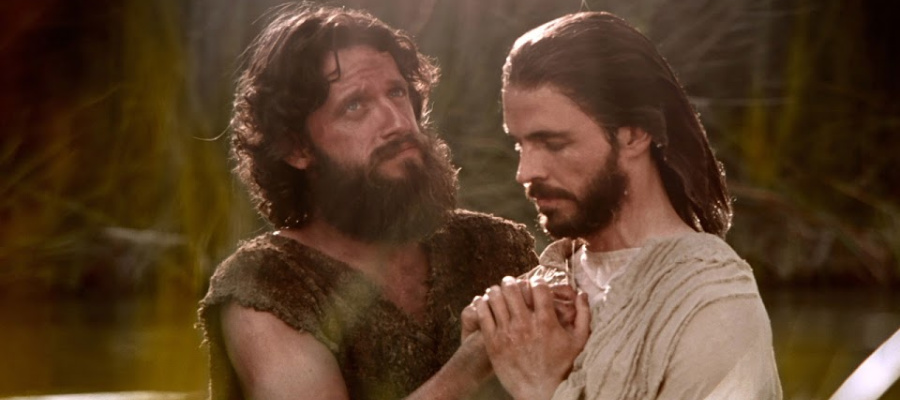 Jesus was baptized also to show us the straitness of the path. In order to follow Him, we must have faith, repent, and be baptized and then receive the Holy Ghost. Why are these called the "first principles of the gospel"? In verse 13, Nephi talks about the baptism of fire. How is the "baptism of fire" related to receiving the Holy Ghost? Can you receive the baptism of fire and not know it? Look at 3 Nephi 9:20. The Lamanites were baptized with fire and the Holy Ghost and "knew it not." How can that be?
After the "baptism of fire," we can "speak with the tongue of angels." This means that we can speak according to the promptings of the Holy Ghost. We can bear testimony that Jesus is the Christ (verse 14).
In verse 15, Nephi talks about the need to endure to the end. What does it mean to endure to the end? To the Jews, the prophet who symbolizes enduring to the end in righteousness is Joseph who was sold into Egypt. How is Joseph a good example of enduring in righteousness?
We enter the gate to the strait and narrow path to eternal life via faith, repentance, baptism, and receiving the Holy Ghost (verse 18). In verse 19, Nephi asks us if we are done at that point. We are not. We must press forward in faith. Nephi says we need to feast on the word of Christ, have a perfect brightness of hope, and a love of God and all mankind. Nephi repeats the sentiment of all the prophets that there is no other way. This is the only true doctrine.
The power of the Holy Ghost (2 Nephi 32):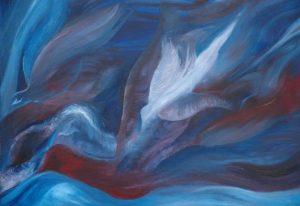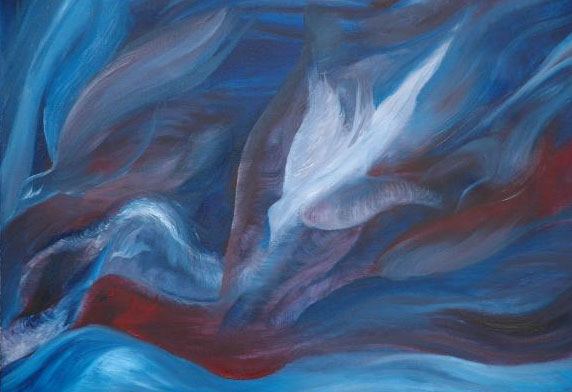 Nephi perceived that his people were wondering what to do after they entered the strait and narrow path. Nephi begins to talk to them about the power of the Holy Ghost. Angels speak by the power of the Holy Ghost (verse 3) and therefore they speak the words of Christ.
Years ago, there was a mine accident in Utah and a number of miners were trapped. The rescue operation was very tense and lasted a long time. It was a miracle when the final rescue was successful. One miner was interviewed on television and his fatigue and stress aside, you could tell that he was very uncomfortable speaking. His grammar was rough, his words very basic. But then he started to bear his testimony about the power of God and his gratitude for the Savior. Suddenly, he became eloquent. It was as if an angel were speaking. Have you ever had or witnessed an experience like this?
Nephi told his people to feast on the words of Christ and those words would tell them what they should do. He said that if his people could not understand his words, then they were not seeking. They needed to ask; they needed to knock (verse 4). Otherwise, they "would perish in the dark."
In our day, we have Sunday school classes in which we learn the scriptures and some church history. Those classes are short! They barely touch on what we need to learn and do. Some who leave the Church say they were not taught certain things in Sunday School. But Sunday School is necessarily kept to the bare-bones basics. We absolutely have to ask, knock, and seek knowledge through prayer and deeply studying the scriptures and church history. We are not excused from this effort even if we always attend Sunday School.
Nephi then reminds his people (verse 6) that Christ will appear unto them in the flesh and they will be required to do whatever He then commands them. Then in verse 7, Nephi sadly confesses that the spirit is constraining him from teaching them any more than what he has taught. He is left with teaching the first principles of the gospel, because his people can't bear any more than this. It caused him to mourn, because he realized they would not seek knowledge. Nor would they understand any more than the basics.
In verse 8 and 9, Nephi teaches that we must pray always, especially when we are about the Lord's work.
Nephi's words will stand as a witness (2 Nephi 33):
At the beginning of Chapter 33, Nephi laments that he can't write as well as he speaks. When one speaks by the power of the Spirit, the Spirit conveys meaning and touches the hearts and minds of the listeners. One can imagine that the difficulty of engraving upon metal plates could slow a writer down enough that words can't possibly flow, even with the help of the Spirit. Readers, too, are separated from the writer by many hundreds of years. It's so different than being in the same room. This puts an added burden on the reader, who must be spiritually in tune and willing to put in the work to connect with the prophets of old and the words of Christ in their writings.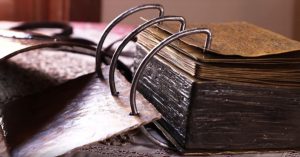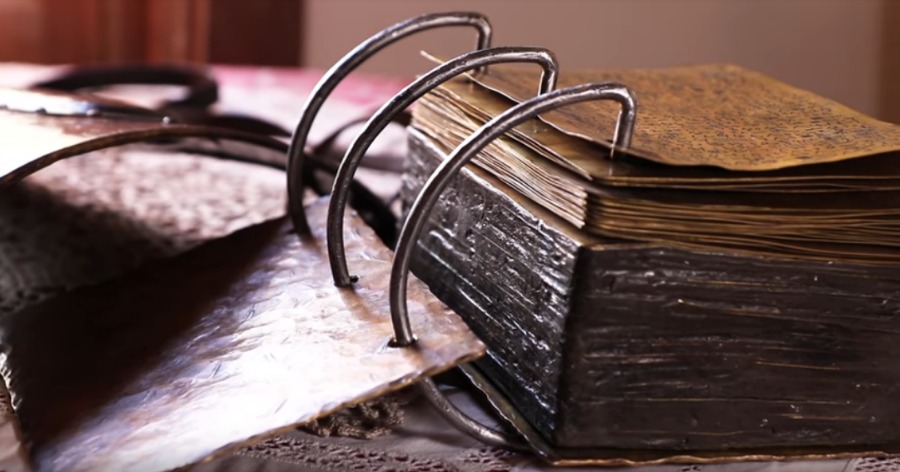 In verse 2, Nephi identifies people who lack the Holy Spirit and so they cast away what is written as if the words have no value. In verse 3, Nephi says he has great esteem for what he has written. He cries for his people as he prays and hopes God will hear him. In verse 4 we see that Nephi wants the words he has written in weakness to be made strong for his people. These words can lead them to eternal life by persuading them to do good and warning them about evil.
In verse 6, Nephi begins to give an account of his feelings of charity (the pure love of Christ) for his people, for the Jews, and for the Gentiles. Their only hope is to be reconciled to Christ:
And now, my beloved brethren, and also Jew, and all ye ends of the earth, hearken unto these words and believe in Christ; and if ye believe not in these words believe in Christ. And if ye shall believe in Christ ye will believe in these words, for they are the words of Christ, and he hath given them unto me; and they teach all men that they should do good.
Nephi bids a final farewell by saying that Christ will show us the power of Nephi's words and that they are true when He comes again.
For what I seal on earth, shall be brought against you at the judgment bar; for thus hath the Lord commanded me, and I must obey. Amen.
How seriously do we take these words? How seriously do we take Nephi's statements, received by revelation, that men will be judged by whether or not they accept the Book of Mormon? If we really took these words seriously would we not be constantly striving to share them? How can we do better?
In retrospect, what have we learned doctrinally and spiritually from 1 and 2 Nephi?
1. We all have literal or figurative wilderness to travel through as part of our spiritual growth.
Lehi's family obviously experienced this in a physical way, as did the pioneers. But all of us can recall a time when we felt as if we were symbolically "in the wilderness". Whether caused by choices we made (as in the case of the children of Israel) or because God created the situation in preparation for another stage in life, any time we feel like we are living on the fringe or barely getting by, we can be rest assured that both spiritual growth and a spiritual "land of Bountiful" will be waiting for us at the other end of the ordeal. How can you maintain this perspective while still in the "wilderness" phases of life? How can you help others who are going through trials to feel hope that things will work out?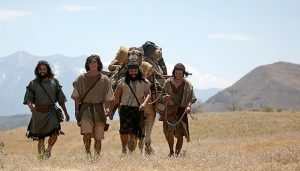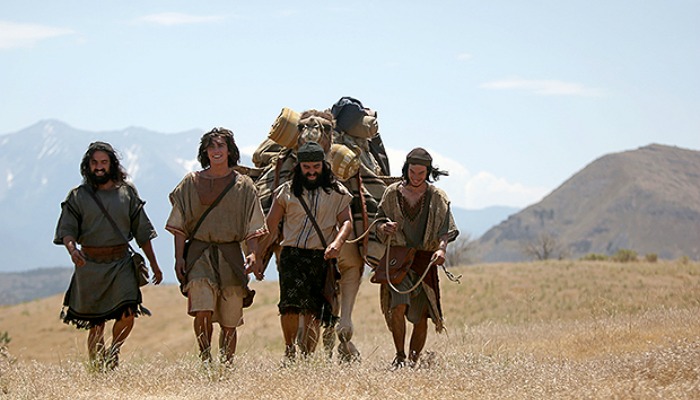 2. Prophets and seers are given a view of the future that can be extremely upsetting.
Both Lehi and Nephi not only saw the destruction of Jerusalem by the Babylonians around 600 B.C., but the destruction that preceded Christ's visit to the Nephites, the destruction that will occur before the Second Coming, and the complete destruction of the Nephites by the Lamanites. How does an eternal perspective help someone who realizes that difficult times are ahead?
3. Personal revelation is the main way we can understand the mysteries of God.
Nephi had just seen many inspiring things (1 Nephi 11) when he inquired to understand his father's vision of the Tree of Life. He immediately encountered his unbelieving brothers and was limited in what he could share with them. He knew that in order for them to understand the vision best, they would need to ask the Lord themselves. The Spirit is the best teacher and will explain things to us in a way that is personalized for our lives. In addition, at the end of 2 Nephi, after seeing the beginning from the end, Nephi was again restrained by the Spirit and could only teach his people the first principles of the gospel—faith, repentance, baptism, and receiving the Holy Ghost. Similar to the instance with his brothers, he knew that people needed to approach the Lord themselves to gain further knowledge of heavenly matters. How does this underscore the importance of receiving personal revelation? What steps can you take to increase your ability to receive knowledge directly from the Spirit?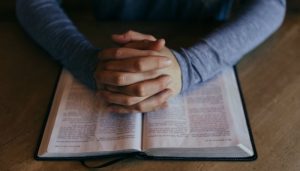 4. We must have steadfast obedience in order to make it to the promised land.
This point is illustrated in an article published by Third Hour entitled, "Are You Willing to Dwell in the Valley of Lemuel?" . This is an excerpt from the article:
Dwelling in the Valley of Lemuel is a crucial first step in Lehi and his family's journey to the promised land. Their journey begins in this valley, just a few days outside of Jerusalem. From here Lehi's sons go back to Jerusalem to get the plates, and then go back again to get Ishmael's family. It is here that they build an altar to give thanks; speak with great power; know the mysteries of God; have dreams of the tree of life; find the Liahona; and receive commandments, guidance, and the assurance that God is taking them to a promised land.

Repeatedly Nephi reminds his reader, "And all these things did my father see, and hear, and speak, as he dwelt in a tent, in the valley of Lemuel."

What is so important about dwelling in the Valley of Lemuel? Why does Nephi dedicate 16 chapters to their time here? What did they need to learn and prove before receiving the command and the tools to continue on their journey into wilderness and to the promised land?

When first arriving in the valley, Lehi chooses to call it after his son Lemuel. He then admonishes Lemuel to be like the valley "firm and steadfast, and immovable in keeping the commandments of God."

Something that is immovable not only won't be moved; it can't be moved. It is impossible to move a valley. Even a mountain can be moved, but not a valley. It can be dug deeper; it can be covered, but it cannot be moved. Nothing is more firm, steadfast and immovable. Lehi is imploring his son to be this immovable in his obedience—so deeply committed that it is impossible to not obey, death would come first.

How can we figuratively dwell in the Valley of Lemuel? President Monson paraphrased a great lesson of Elder Clayton Christensen's life when he taught, "It is easier to keep the commandments 100 percent of the time than it is 98 percent of the time."

Nephi explains how his father captured this vision when he describes, "He was obedient unto the word of the Lord, wherefore he did as the Lord commanded him."

In other words, Lehi had the attribute of obedience, so naturally the actions of obedience followed. He was obedient, period. No matter what the Lord asked him to do, he would do it. He was immovable in keeping the commandments of God.

Lehi was dwelling in the valley of Lemuel.

When we likewise commit to absolute, immovable obedience, our journey to the promised land has begun. God can do something with people like that.

When we have proved ourselves in the Valley of Lemuel, He can take us through years in the wilderness and storms on the sea, knowing that we will not falter along our own paths to the promised land.

When we stand immovably with Christ, He stands immovably with us and His eternal promises are sure.
5. Sometimes you have to separate yourself from toxic, destructive people.
Nephi was warned to separate himself and his followers from his brothers and their followers, who were cursed in that God withdrew from them. We are not told whether Nephi's entire family decided to follow him. Perhaps some decided to stay and become Lamanites. Why did God prompt Nephi to flee?
6. Opposition is absolutely necessary for us in mortality.
In just these first two books of the Book of Mormon, there are many examples of this principle both related to events and related to people: Nephi versus his older brothers, the wilderness versus the land of Bountiful, stormy seas versus calm waters, utter despair versus overwhelming joy. Undoubtedly you can bring to mind similar polar opposites that have manifested in your life. Why is it important for us to experience or understand this concept? How is this related to our agency? How is agency different from having license to do whatever we want? Why does Satan teach that the latter is real freedom?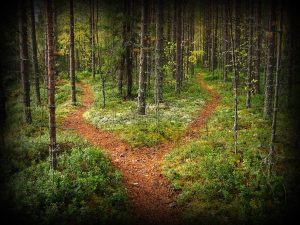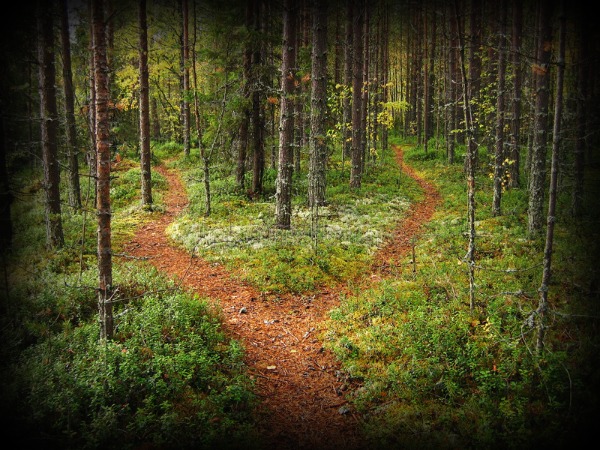 7. God is no respecter of persons.
As time goes on, we are sure to receive other scriptures and history kept hidden from us right now since God raises up prophets wherever there are people who will receive His word. Why do most Christians become angry at this idea?
8. Living the gospel with real intent means "going and doing" like Nephi did.
This is different from the checklists we create for ourselves. It has to do with following the Spirit with commitment. It's an understatement to say that this takes us out of our comfort zone and can seem radical to the world. What sacrifices did Lehi's family make to follow the Spirit? Would you be able to do the same?