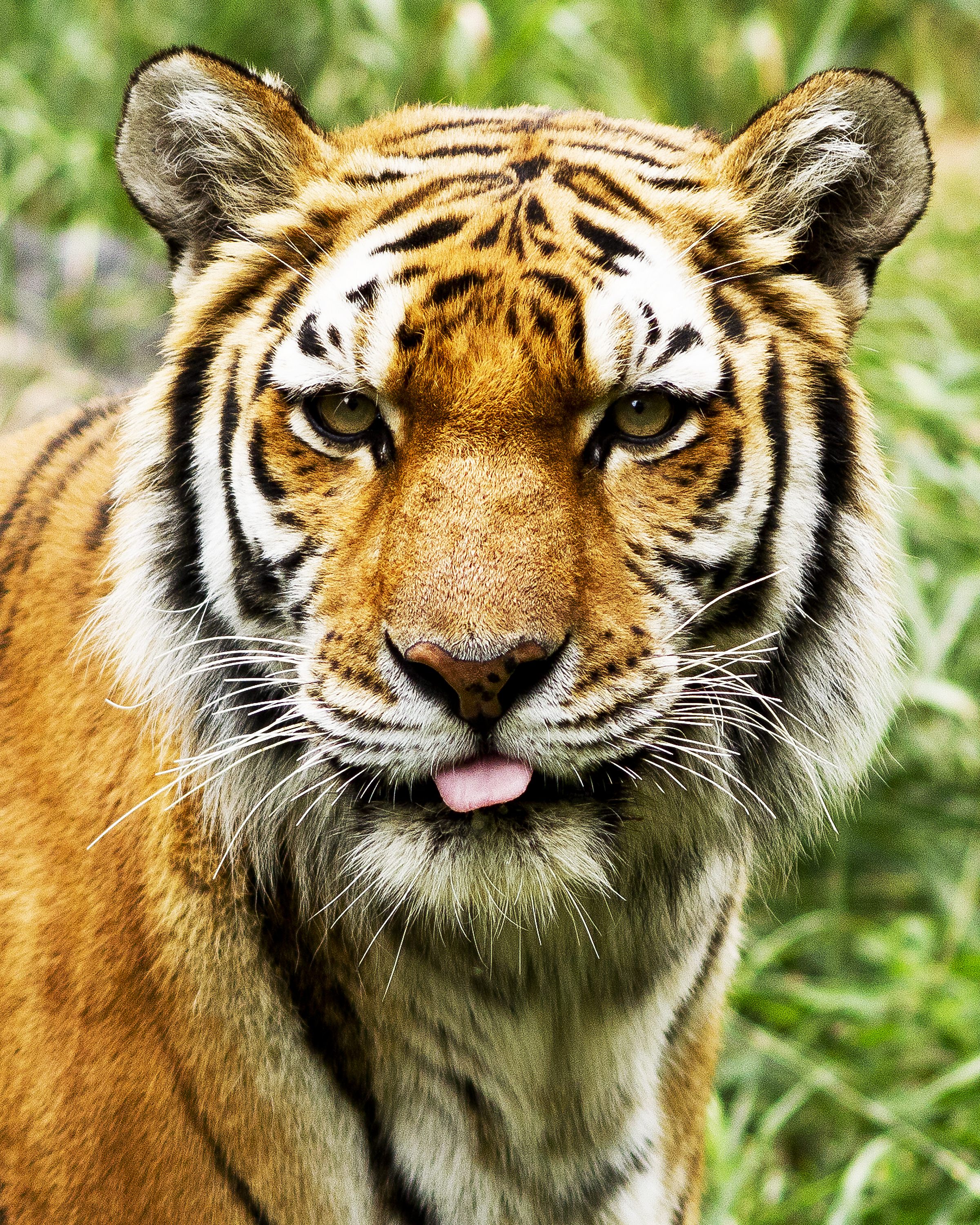 Content Count

712

Joined

Last visited

Days Won

1
Everything posted by mdfxdb
Good info for the Bishopric to know. I would always appreciate knowing peoples preferences. Even missionaries get to state some preferences on their applications. However, do not be surprised if you get called to something entirely different than what you thought.

I suggest you follow Omega's advice and not bring it up again. The other issues you bring up about your marriage are not related to the eternal and everlasting covenant. It sounds like you aren't getting this one thing (which wasn't that important anyways when you first got married) and are now considering throwing in the towel.

No question he needs to stop, wake up, and support his wife and family. On the other hand...... you state: "He was always a gamer" and yet, you still made kids with him, stayed married to him, and let yes let it come to this point. I'm not suggesting you do anything more than look in the mirror and ask yourself how you let things get to this point. Then take whatever action you and the Lord determine is necessary.

i'm asking for your answer.

separate question from the OP, but based on what you have stated here: Is Heavenly Father a Man? Does he have a body of Flesh and Bone? How did he get that body?

As little as 3 weeks. As much as 2 months. They can always say no. It's not up to us.

Fundamentally we all agree that watching porn is a sin. I do not think I said any different. However, the OP has repented. Much as if he had taken to having 2 shots each night before bed, as a coping mechanism, and then one day once medicated properly he decides to stop. He stops, he repents. The end. It's over. What would be gained by anyone if he went and confessed his closet alcohol consumption to his wife?

You don't know he was physically absent. Maybe he did this while she wasn't around, maybe she was off doing something else and he found his time when he could get it. You don't know his tenderness was reduced, or his affection was reduced. If he was a young man at the time, his porn viewing may have had zero impact on their sex life from her perspective. The OP doesn't state that she had a grievance during that time, only that he feels compelled to confess to her. No one benefits from this apology. The OP has repented, he hasn't repeated the sin, he doesn't desire to repeat the sin. It's OVER bringing this stuff up only hurts people. His wife, his kids, his marriage.

The OP has handled the repentance process in my opinion. I am in the camp of don't tell. No one benefits. If the OP has truly repented (My personal opinion is that his level of pornography usage does not rise to the level of disfellowshipment) then he is done (home repentance plan). If the OP wants to shatter his wife's trust, and wants to be miserable.....again....then by all means hurt her to assuage your guilt.

I typically don't pull out the big guns, but in this case I feel gentle wont cut it. ClassyLady needs to get mad, real mad, not only at her supposed "son in law", but also herself for letting things come to this point.

You are being completely taken advantage of. He is treating you like the door mat you have let yourself become since he knocked up your daughter and made a son. You can call him a father of your grandson, but that sounds like it is strictly biological. He is no father, and not a man either. You should kick them out of your house today. You should insist they pay you the rents agreed upon. You should take them to small claims court if they refuse. In addition to enabling you are hurting your grandson. You are hurting him because you are allowing him to be taught that this is the manner in which adults deal with their problems in life. You are teaching him that it is OK to not keep your word, and it is OK to be messy and not pick up after yourself because grandma, or some other poor schlep without a backbone will put up with it. Grow a spine and get rid of them, you should never have let them into the house in the first place.

Unless you are abstinent, or taking serious medical measures, either you or him,then you have decided nothing. I urge extreme caution moving forward. You have invested significant time, and made babies with someone who doesn't want to change. You need to have a serious conversation with yourself about how much longer you are willing to wait. You need to decide how much more of this you want to subject your children to. They learn and repeat what they see and observe.

You are suffering from at least 1 of the A's which justify divorce in my mind. Adultery. You might even be able to throw in Addiction, but porn addiction is difficult to diagnose at best. First bit of advice. Get a lawyer. A good one. You weren't willing to spend $ to protect/work on your marriage, so now you need to spend real $ on an attorney to protect you and your children s rights. Second bit of advice. Get on birth control now. He did all this awful stuff, got disfellowshipped, and you still made another baby with him? Your children deserve better. Don't subject your potential future children to the same nightmare. If you can't avoid being intimate, then make sure you are on birth control.

a poll about mothers, by mothers....I'm sure there is no bias. Try going to work all day, putting your very best happy face on for strangers, then going home and having your you know what's cracked the second you walk in the front door. It's not easy, don't think he's not stressed as well. He may have different ways of dealing with it such as hobbies, and other healthy outlets. He doesn't want to do house work, no surprise, he probably just spent 8+ hours doing something he didn't want to do..... Unless you both work, there is a minimal expectation of an even split on the house work. If you both work, then he needs to man up and do his fair half, and not complain about it. Lots of good advice above. You can only change yourself, not him. I advise you go look in the mirror and have an honest conversation with yourself about who you are, what you want, and how you can change and be a better person/wife/mother. You mention you have a 2 year old and one on the way. If he was good enough to make the first baby with, and good enough to make the second baby with, then what are you complaining about???????

As a homage to President Uchtdorf, I have decided to get this: http://www.rolex.com/watches/baselworld/new-air-king/m116900-0001.html I know it's not a Breitling, but it is a pilot watch, and every time I check the time it will make me happy :-)

Yes, as a whole members judge others by what they spend their money on. No, saving to buy a Rolex is not a bad thing. I would personally love a GMT, or an Oyster perpetual. No, I do not think there should be a ceiling on luxury items. You have to ask yourself before you buy something frivolous like a watch: Have I met ALL of my obligations, actual, perceived, and future. If the answer is Yes, then by all means buy the watch.

OP needs to not worry so much. Believe me, most people do not know if you are disfellowshipped. Many members decline to pray, decline the sacrament, decline to speak, decline callings, and all for different reasons. In fact, in your ward, the only people who have access to even know if you are disfellowshipped are the ward clerk, and the bishop. Unless the current counselors are those who stood in the disciplinary council, then they have no way of knowing. Members move into wards who are disfellowshipped, and that record follows them. Only the clerk, and the bishop can see it. Typically the Bishop will receive correspondence about the individual, and the steps necessary to achieve full worthiness. Once your period of disfellowship is removed, then it is permanently removed from any physical records, or electronic records at the local, and stake level. It truly is a clean slate. Members who have been ex-communicated can come back, be re-baptized, and hold callings

As many here may or may not be aware, there are required interviews for the youth given at least annually by the Bishop, and on the six month mark by the Counselors for the Bishopric. I was wondering what is the content of these interviews? How invasive are the questions? Handbook 1 specifically states that part of the discussion should be about following the law of chastity, and not viewing pornography. The problem is that the guidelines seem overly vague, and I want to know exactly what types of questions get asked. At what age do they start quizzing on the law of chastity? What types of questions are asked? Does anyone have any insight/been in this position?

So inquiry is murmuring? We can agree to disagree. I reread what you quoted me on. Yes, you may construe my tone anyway you like, but that does not negate that no one answered my questions. I will hold off on officially murmuring until my questions are answered. At which point I may or may not declare unrighteous dominion, and abuse of priesthood authority for those who suppose they have some authority.....

I do believe that people are accountable for their actions, and they are held as such by the temple recommend questions. I never said different. Common judge in Israel should be taken at face value, and as such they are required to ask certain questions. My original post was directed to specific questions if any that were done by those in the know. The Holy Ghost is a person.....likely.....or at least will be some day. I do have a hard time believing the Holy Ghost gently whispering to someone "ask about porn" "ask about masturbation" Clearly the vast majority of LDS Bishops are not pedophiles. Bishops are not trained properly to discuss human sexuality. Please demonstrate to me the manual they use for that, surely there is a publication? Also Bishops fall into the same category as parents, friends, or mass-market entertainment. You have no idea what you are going to get. Bishops, parents, friends, or mass-market entertainment can all be equally insensitive, or sensitive. It's a mixed bag because they are typically unqualified to discuss the topic. Whereas a counselor, doctor, or teacher has at least had some standard of education on the subject. It's not about permissiveness, or validating behaviors, it's about liability and risk from my point of view. If I as a bishop probe and some kid accuses me of something i'm cooked, innocent or not....

Well I think my question has been sufficiently addressed. It would appear that most here are in favor of the bishop and his counselors asking probing questions to our youth regarding the law of chastity including masturbation, porn viewing, and whatever else the spirit may dictate.........

So, the consensus is that that line of questioning to youth is OK? Behind a closed door? Alone? It seems to me that as a potential/actual authority figure over young people, this might be putting too much pressure on the youth to either lie, or completely avoid the interview process. Would we want our daughters to be questioned about pornography/masturbation at age 12? how about at age 15? When is a good time for another adult who is not their parent or guardian to address those issues? It may be entirely possible that the first time your 12 year old hears about masturbation would be during that interview...

I have spoken with the bishop about this. He is of the opinion that he should be specific with the youth, and ask about pornography, and masturbation. In order to make sure they are not rationalizing/hiding sin.

let's say a bishop asks if the youth obeys the law of chastity. The youth answers affirmative. Would it then be appropriate for the bishop or counselor to follow up and ask if the youth masturbates, or views pornography? In my opinion such a follow up would be inappropriate if the youth states that they do obey the law of chastity. At what age is it even appropriate to ask, and at what point are the bishops/counselors to "probe" for sin, or are they even supposed to do that?

Handbook 1 is available on the internet. I want to know from the standpoint of the interviewer, and the kids. What is asked? What is the interviewer expected to accomplish?