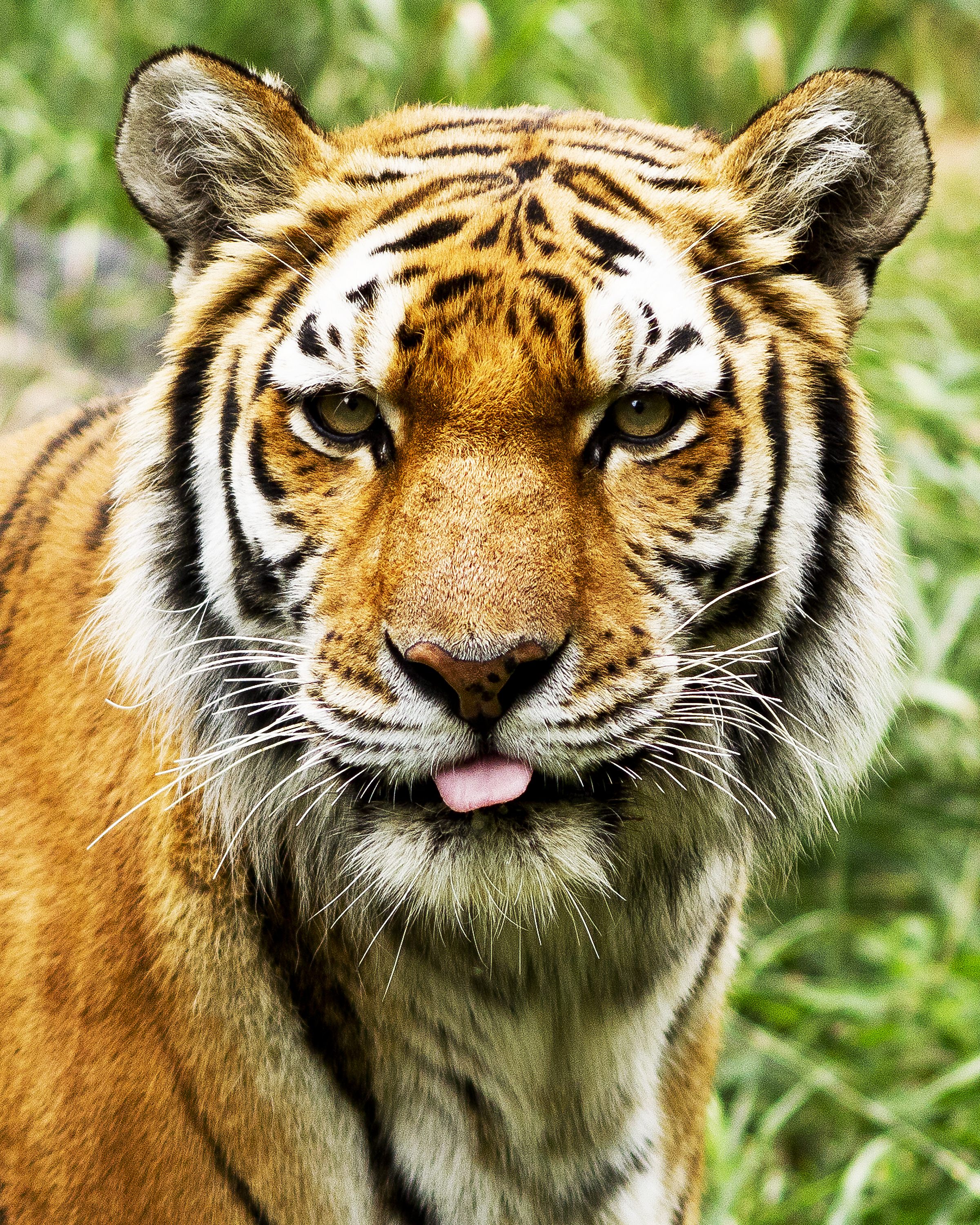 Content Count

712

Joined

Last visited

Days Won

1
Everything posted by mdfxdb
Please expound..... what letter? what law?

So Christ comes in all of his glory right? Then what? 1000 years of...... I guess I am a little unclear as to what will happen. Does anyone have any theories on this?

the "end of days" were predicted during the Prophet Joseph Smith's lifetime.......guess what..It didn't happen. We are definitely in the end of days, but to point at any one event/coming event, and to state that "this is it" is presumptuous and naive. Hindsight is always 20/20, and likely we won't realize what has happened until it's all over, unless one of the prophets declares it as the seminal event, which wont likely happen...

A little more than 100 years ago World War 1 started. 9 million soldiers, and probably about 7 million civilians died because of this war. Almost every country in the world was involved in this war, which was to be the war to end all wars. Given what is going on in the world right now, we've got it very easy.... We as a nation haven't been asked to sacrifice much for our tiny conflicts Things have to get a lot worse before I believe a civil war, or WW 3 are about to commence, or are even on the horizon for our lifetimes.

Well Christ said that after he was nailed to a cross..... I do not expect people to act contrary to their nature, just as I would not expect my wife to act contrary to her nature, but if she represented her nature to be one way, and I find it to be another then I have been deceived. As such I have to make reactionary decisions. Those decisions may include leaving that person. Not out of anger, but out of self-preservation for myself and my children. For the OP and her scenario we can argue about whether or not she should be angry either with herself or her husband, but anger aside she needs to think about what is best for her, and her children.

Just read it. Should be interesting in the Millennium. It will be really interesting to see who is defined as "wicked" at the second coming.....

Ok, so what will the cleansing be? Will 4.8 billion souls not make the cut?

3 Nephi 25:1-2 - 1 For behold, the day cometh that shall burn as an oven; and all the proud, yea, and all that do wickedly, shall be stubble; and the day that cometh shall burn them up, saith the Lord of Hosts, that it shall leave them neither root nor branch. 2 But unto you that fear my name, shall the Son of Righteousness arise with healing in his wings; and ye shall go forth and grow up as calves in the stall. So mass destruction huh? There are about 2.2 billion Christians in the world. 7 billion people in the world, more or less.... Or are we defining wickedness as only those that commit murder/covetousness/all of the bad things the lamanites and nephites did in the first chapters of 3rd Nephi? In one scenario there is complete and total destruction, and in another there is mercy to the unbelievers who are given a chance during the millennium to accept?

Interesting responses. So how do we define the wicked? You state the wicked will be gone, destroyed. How does that happen? Where do all the wicked people go? "People will still have their agency, and for a time many will be free to continue with their religions and ideas. Eventually everyone will confess that Jesus Christ is the Savior." So through missionary efforts, everyone will be converted? What about those who don't convert? Will they be deemed wicked?

We can parse words, and define anger, etc, etc. If someone says they are going to do something, and then they don't do it you need to make a decision one way or another. Let's forget about expectations for a while, and simply look at the promises people make when they first get married. At some point your husband / boyfriend represented to you that he loved you, and would likely take care of you. He probably represented that he was a loving, kind, generous person. People usually don't marry ogres. Then he either decided to change, or he really never was any of those things he represented himself to be. Now you have to react.

So everyone living on the earth will be converted? If the Savior arrives tomorrow will I get up and go to work the next day?

OK, maybe for the LDS crew, but what about everyone else?????

Sounds like great advice........I used to have a roommate, and I had no expectations of him. If he didn't clean when I asked him to, I just shrugged my shoulders, and cleaned myself... lol. It is perfectly reasonable for you to have expectations of your husband, and to be angry when he doesn't live up to them. He promised/represented himself to be certain things when you got married, now he is not. If you follow the above advice you get to spend the rest of your life with a grumpy roommate, who is messy......

pretty extreme. Are we sure CA is having the worst drought? Your news articles are less than authoritative, plus they reference the drought in the 1600's......... they must be talking about the drought during the little ice age 1300 - 1850......when the world was much colder than it had ever been....

The reverend was right. You are out of bounds in your expectations.

Prayer is good. You should also seek professional help.

Get your own attorney. Make some phone calls, explain the situation. A good divorce attorney can help you out.

I disagree. You clearly have been healed, otherwise you couldn't have written this post. This being said, do not suppose that your hospitalization wasn't part of the healing process. Not all healing is miraculous/instant. For that to happen, you would have to believe in miracles, which I do not.

Addiction, Adultery, Abuse - 3 very good reasons to divorce. At a minimum, you are being abused. You shouldn't have to put up with it, your children shouldn't have to see it. If it has gotten to the point where it not only hurts you but others as well, then you need to leave.

I feel sorry for you. You think motherhood is only a fact of biological reproduction. You need to understand what motherhood really is, not just an egg or a sperm donation. Be a mother to others. Stop being close minded, self-centered, insensitive to everyone else who is "insensitive" to you. The only fault with not being able to biologically reproduce is your latent resentment which seethes out of every sentence you post.

First you said the above, then you qualified when you said: "The only time I'll say when not to have kids is when the marriage is in doubt and the only time the marriage should be in doubt is in cases of abuse or adultery; otherwise the marriage shouldn't be in doubt and their shouldn't be a reason to not bring kids in." FYI not all people get divorced only for the 3 A's. You left out one of the A's by the way.... "addiction"

You are way out of bounds. If a home has the potential to be broken, a child will not fix that home. You are actually advising them to be irresponsible and selfish. Nothing could be more so than bringing a child into a home where there is instability. Do you have any idea how damaging divorce is to children? Yeah, most homes aren't perfect, nobody is suggesting everything has to be perfect before you have a child. If the marriage is in question it is selfish to bring a child into that situation. Part of the responsibility of parents is to give their children the best chance at life. Broken homes aren't it. Suggesting that bringing a child into that situation or potential situation is actually treating them like a small toy or tool for manipulation.

With the exception of the above. You are getting good advice. Do not have children with someone who you do not trust, or with someone you are having marital trouble with. Your husbands faith crisis is an excellent reason to not have children

#1. No kids #2. Are you sure he's changed, or you are just not happy with who he is right now? What I mean is, did he have depression before you got married? How was he on church before you got married strong? Just because he is a RM doesn't mean he was strong. Did he serve in church, seek opportunities, do all the things that are mentioned above (prayer, scripture reading, temple attendance).

Your leaders are very busy. If you requested an assignment when you saw them at church, they may have remembered it or they may have not. Every leader is different and every leader is responsive in different ways. If you really want a Visiting Teaching assignment then I can't believe they wouldn't have given you one, if you pursued it. If you haven't actively pursued it, then I propose that you do so now. Ask your RS president, get with the RS secretary/counselors and get an assignment. Trust me they are looking for willing people to do the work. Oh, you have to come to church in order to be considered reliable.... If you want a home teacher, and just mentioned it in passing to the EQ pres or Bishop then they may or may not have remembered. Every leader is different and is responsive in different ways. If you don't come to church on a regular basis, then they have no way of knowing your temperature. If you live in Utah then you likely have a huge ward. It is easy to get lost in the mix unless you say/do something about it.