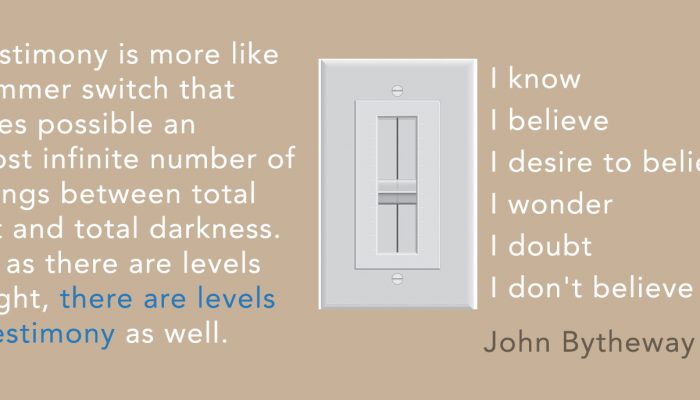 Original article from ldsliving.com.
Many years ago, a young man (he was only twenty-three years old) was called to be the new stake president in Tooele, Utah. In those days, stake conferences had two sessions, and at lunch between the sessions, Joseph F. Smith, one of the General Authorities attending, said to the new stake president, "You said you believe the gospel with all your heart, and propose to live it, but you did not bear your testimony that you know it is true. Don't you know absolutely that this gospel is true?"
"I do not," answered the young man.
"President Taylor," said Elder Smith to the President of the Church, John Taylor, who was also in attendance, "I am in favor of undoing this afternoon what we did this morning. I do not think any man should preside over a stake who has not a perfect and abiding knowledge of the divinity of this work."
President Taylor just laughed and said, "Joseph, Joseph, Joseph, he knows it just as well as you do. The only thing that he does not know is that he does know it."
To read more about John Bytheway's testimony analogy, go to ldsliving.com.