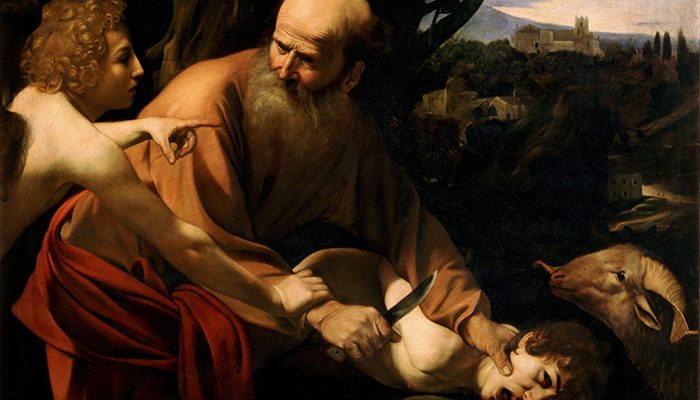 Article taken from patheos.com.
The emblematic importance of the Akedah, the binding of Isaac, for Latter-day Saints is certified by these words of Jacob:
Jacob 4:5  …we keep the law of Moses, it pointing our souls to him; and for this cause it is sanctified unto us for righteousness, even as it was accounted unto Abraham in the wilderness to be obedient unto the commands of God in offering up his son Isaac, which is a similitude of God and his Only Begotten Son.
Just what are we to learn from this "similitude" between the Akedah and the sacrifice that is somehow the ground of our redemption?  Leon Kass, not a Christian but a great scholar both of Judaism and Greek political philosophy, draws this conclusion from the binding of Isaac:
 "God does not finally require that men choose between the love of your own and godliness. Though it took a horrible episode to demonstrate this fact, harmonization is possible between a reverence for God (who loves righteousness) and the love of one's family or nation, rightly understood. God, the awesome and transcendent power, wants not the transcendence of life but rather its sanctification-in all the mundane activities and relations of everyday life. Thus, God displays Himself to be exactly the sort of god whom one could not only fear-and-revere, but even come to love-"with all thy heart, with all thy soul, and with all thy might" (The Beginning of Wisdom – article version available here.
This seems to mean that the blessings Abraham received following the test of his willingness to sacrifice everything were exactly the blessings he was willing to give up – but "sanctified" – I would say "redeemed" by sacrifice.  I think this is what is shown negatively by the great French film (based on a Marcel Pagnol novel and earlier film), tragedy of "Manon of the Spring [Source]. " I won't try to summarize the film, but for those of you who know it are might be persuaded to see it (start with it's first part, "Jean de Florette"), here is the connection I see with the central teaching of Christianity on sacrifice and redemption: Papi had his fondest dreams of family and posterity within his reach; the greatest been given to him, right before his eyes, but he no faith to sacrifice his greed and receive it by opening his heart to others – he insisted on grasping his dreams by hard-hearted deceit, and ended up destroying them.
Read the entire article at patheos.com.