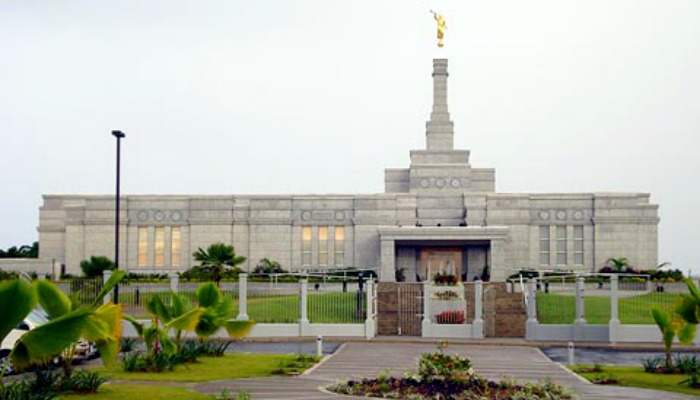 The First Presidency of The Church of Jesus Christ of Latter-day Saints announced that the rededication for the Suva Fiji Temple will be held on February 21, 2016.
The open house will commence on January 25 and will go through February 6, 2016, and the cultural celebration will take place February 20, 2016.
The temple will serve members in Fiji, Kiribati, Vanuatu and New Caledonia.
President Gordon B. Hinckley originally dedicated the temple in June of 2000. The temple was closed October 13, 2014 for renovations, which included improvement to air conditioning, refinished exterior and other modifications.
Members of the Church await the rededication with eagerness, as the Fiji Temple serves all of the members living in Fiji, Solomon Islands, Rotuma, Marshall Islands, Kiribati and Vanuatu.