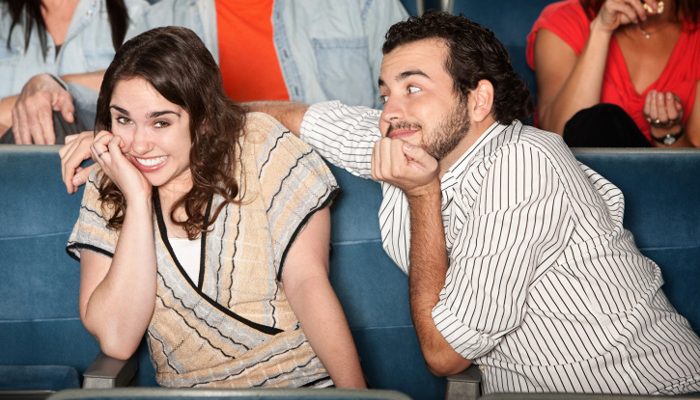 Original article from LDSLiving.com.
We asked our readers on Facebook about some of the worst things someone has said to them on a first date. We absolutely loved what we read. The responses were too hilarious not to share.
My first date in Utah went like this: We prayed in the car before we left "to be in  tune with the Spirit," he tried to hold my hand the entire time, told me "I passed the girlfriend test," and took me to Temple Square and during conversation took my hand and massaged my ring finger. Yeah…couldn't end soon enough. –Midge
Got this text about 15 minutes before he was due to pick me up for a blind date: "How do you want to raise your children?" –Hollie
I have been taught about the three degrees of glory on a first date. –Brooke
"I've always wanted 24 kids . . . how do you feel about that?" –Marisa
One guy talked at length about how excited and prepared he was for the zombie apocalypse. . . . –Nicole
One girl told me "I want babies. Lots and lots of babies. Like, right now. Sometimes I wish it didn't take a guy to have babies." – Hyrum
Talk at length (positively) about their date the previous week with a different guy. –Addison
I had a guy tell me he knew I was his future wife . . . scared me to death. –Teri
"Do you think you could lower your standards?" –Marisa
One guy asked for my roommate's phone number while on our date. He asked if it was okay and was shocked when I didn't oblige. –Midge
Read #11 – #24 on LDSLiving.com.