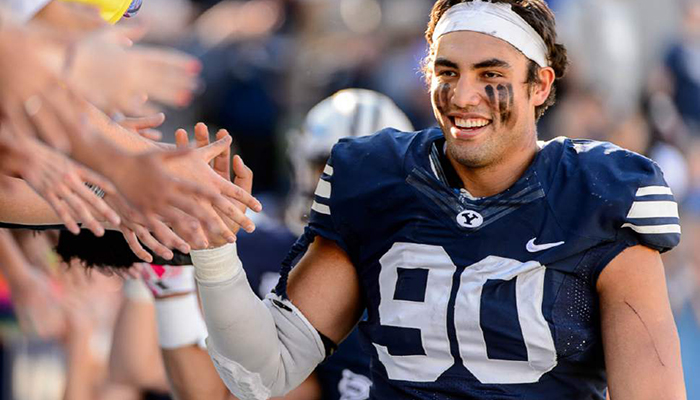 With the roar of last weekend's NFL draft still echoing in our ears, and the Women's Volleyball and Basketball drafts having taken place during these last few months, the professional sports world is awash with newcomers. Though most of us lack the incredible physical capabilities of these athletes — the washboard abs, toned physique and superhuman dexterity — we do have one thing in common with them: our faith. From sacrament meeting to the big field, these 6 LDS athletes are now taking on the professional mantle.
Bronson Kaufusi
It was in the third round of the NFL draft that BYU defensive end, Bronson Kaufusi, was chosen to play for the Baltimore Ravens, according to the Baltimore Sun. During his 3 years as a defensive starter, Kaufusi played a total of 50 games and set the BYU single game record with 3.5 sacks against Cincinnati. Kaufusi, who is 6'6″ and 285 lbs., is a terminator on the field.
Manoa Pikula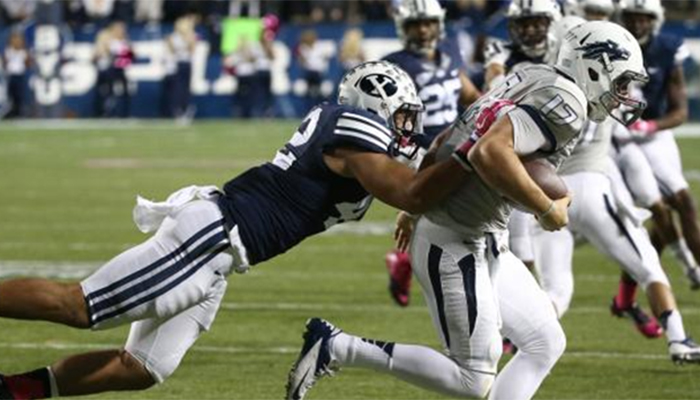 BYU linebacker Manoa Pikula will begin his pro career with the Green Bay Packers, after signing as a non-drafted free-agent, according to the BYU Football twitter account. While playing for BYU, Pikula performed 144 tackles, 12 tackles for loss, and 5 sacks.
 Mitch Mathews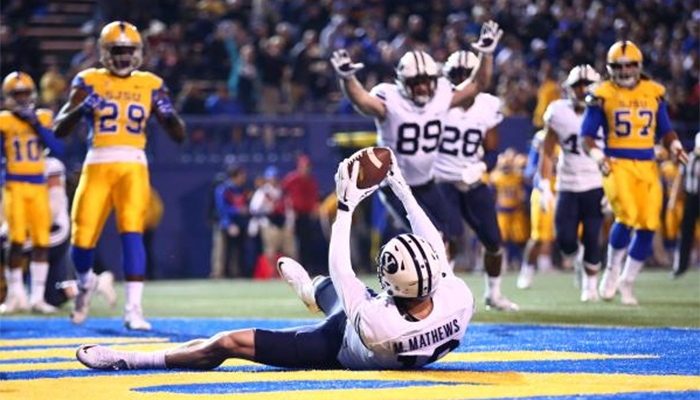 Oregon born wide receiver, Mitch Mathews, signed as a free-agent to play for the Kansas City Chiefs. Mathews has enjoyed an eventful career at BYU, scoring 16 receptions in a game against Nevada — a feat that ranks No. 2 on BYU's all-time list — and being named 12th in the nation for receptions. You might remember him from his game winning touchdown Hail Mary reception, with no time left on the clock, in the season opener against Nebraska.
Alexa Gray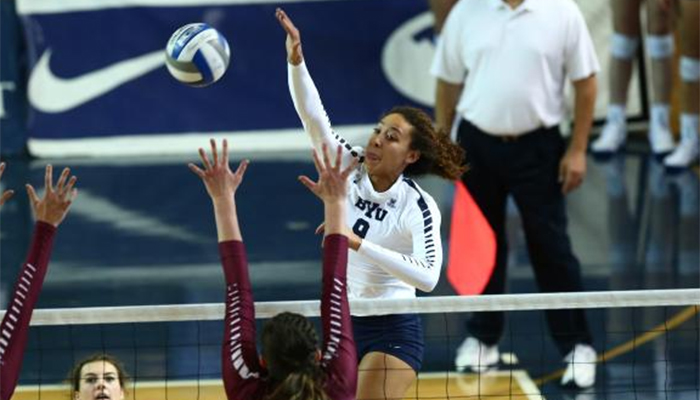 After 4 years of playing volleyball for BYU, Calgary native Alexa Gray announced via twitter that she has signed to play as an outside hitter for GS Caltex Seoul KIXX in Seoul Korea. Gray received high-accolades during her time at BYU, being named ESPNW National Player of the Week, AVCA First-team All-American and 2015 WCC player of the year.
Lexi Eaton Rydalch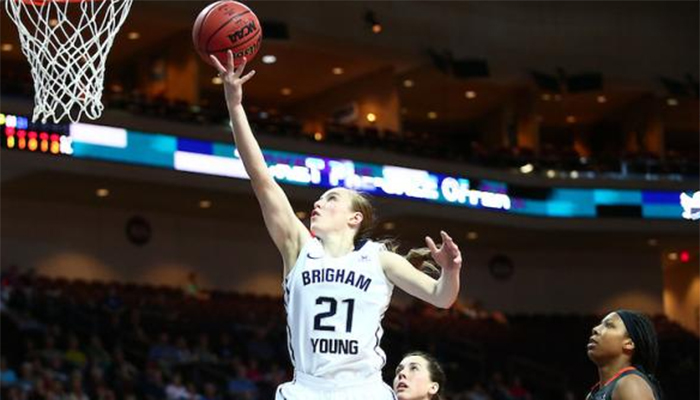 Lexi Eaton Rydalch, who set herself apart by becoming the all-time lead scorer in West Coast Conference history, was drafted by the Seattle Storm as the 26th overall pick in the draft's third round, according to Utah Valley 360. Rydalch scored a whopping 2,535 points during her career at BYU, making her the University's second best leading scorer of all time.
Jason Fanaika
University of Utah defensive end, Jason Fanaika, signed as an undrafted free agent with the San Francisco 49ers, according to the Salt Lake Tribune. Fanaika was the Utes' strongest player, with a 830-pound squat and a 495-pound benchpress. During his two-season career at University of Utah, Fanaika amassed 108 tackles, 20 tackles for loss and 9 sacks.
Know any more LDS athletes going pro? Let us know in the comments.
Updates