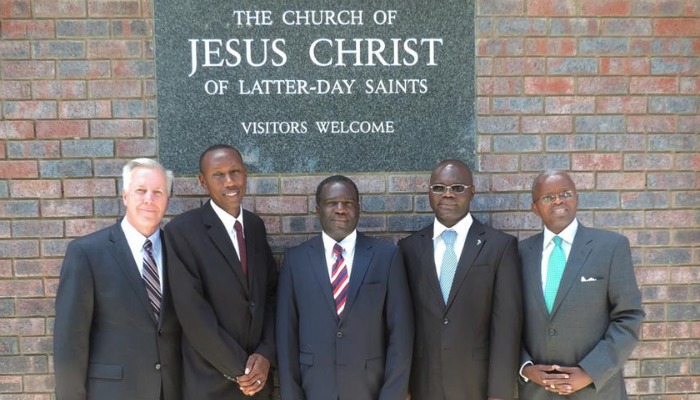 The Church of Jesus Christ of Latter-day Saints organized its first stake, the Lusaka Zambia Stake, on March 15 2015, which contains about 2100 members.
Dorothy Kazunga, Deputy Minister of Community Development in Zambia, attended the meeting which organized the new stake, as well as former Minister of Commerce, Robert Sichinga. After the meeting Kazunga told the Mormon Newsroom,
I always thought Mormons were Satanists. But after just two minutes of this conference and listening to the singing, I know that is not true. This was wonderful.
The Church members in Zambia were overjoyed with the organization of the new stake. Richard Mulenga, a member of the Lusaka Zambia Stake, explained the significance of the newly organized stake. "Now that we are a Stake, we will get a Patriarch," Mulenga said. "And we can all get our patriarchal blessings, which I have been waiting a year to get."
The LDS Church was originally introduced in Zambia in July 1992. The Church continued to grow and eventually branches were added to the Lusaka District in 2003. Church membership in Africa is approaching 425,000 with more than 1300 congregations. The Johannesburg, South Africa Temple is the closest temple to the members in Lusaka. Currently there are 86 missionaries serving in the Zambia area.