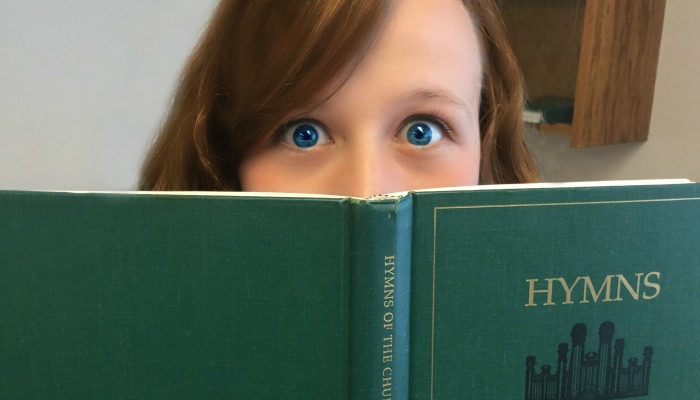 It's been only a little over two months since the laying down of Home and Visiting Teaching. We've since adopted a new less-defined strategy of Ministering. But the changes keep coming. Today The Church of Jesus Christ of Latter-day Saints announced that they would be significantly revising both the hymnbook and the children's songbook.
The good 'ol green gem of every chapel was first compiled and published in 1985. Only a few years ago it reached its 30th anniversary. But it has been in need of a refresh for a while now. I don't know about your ward but in mine, it feels like we cycle through the same 15 hymns over and over.
The revisions will take place over the next few years. And notably, the Church is open to suggestions about how these revisions are done. There is a new page on their site as a dedicated landing zone for this announcement. On it, there is a link to a survey asking questions like which hymns you feel should stay and which should be removed.
Perhaps most notable about this significant revision is that anyone can submit original songs or music for consideration. This opens the door for the general membership, a fairly musically gifted demographic, to exercise their own creative capabilities. But what is specifically worth looking at is that this open call for original music submissions is also open to non-members. The Church is casting their nets wide with this one.
Elder LeGrand R. Curtis of the Seventy said in the announcement, "Perhaps the most meaningful hymns and songs of the Restoration have not yet been written." This is an incredibly encouraging statement that should embolden literally everybody with some musical skill to submit their own creations.
The Church is larger outside the United States than it is inside. So this change could, in large part, be directed at having our hymnbook more accurately reflect our membership. To corroborate this, the Church specifically noted that there would be no national anthems included in the newly revised hymnbook. The Church may have been born in America but the Gospel knows no borders.
Doctrine & Covenants 25:12 tell us that God "delighteth in the song of the heart; yea, the song of the righteous is a prayer unto [Him], and it shall be answered with a blessing upon their heads." Music is one of the best ways to not only invite but to feel the Spirit. It is a universal language that can be a healing balm in times of suffering or knit together the hearts of a community.
To read the full announcement, click here, or visit mormonnewsroom.org. And head over to newmusic.churchofjesuschrist.org to complete the survey and submit music.
But how do you feel about this announcement? Will you be sad to see some hymns go? Or are you excited to what will be added? Let us know what you think in the comments which hymns you think should stay and which should go.