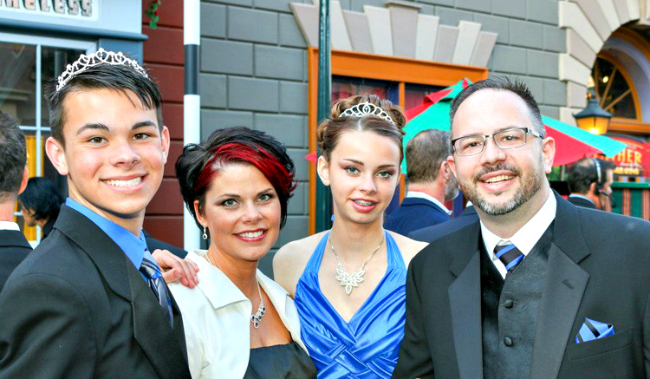 The Montgomery family received the Ally Voice award at the 2014 GMCLA Voice Awards which honored their efforts to educate families with LGBT children, especially religious families who struggle to accept a LGBT child. Tom and Wendy Montgomery, who are Latter-day Saints, began building bridges with other parents of LGBT children when their son Jordan came out at age 13. While receiving the award, Tom Montgomery said,
When we discovered that Jordan is gay a little over 2 years ago, we refused to make a choice between our love for our son and our love for our faith in our religion. It has taken me awhile but I think I've identified 3 things that have made a difference for us in our journey. The first is courage. … Next is compassion. …Third is connectedness.
Wendy Montgomery shared,
This Voice Ally award is a symbol of hope that more parents from all faiths and backgrounds can love their LGBT children. While this is a tremendous and humbling honor for us, it is our hope that soon we will live in a world where this award won't exist, not because our work isn't important, but because the hearts of our human family have changed to the point that unconditional love is our default position. I suspect that our Savior would think that's a pretty terrific world, too.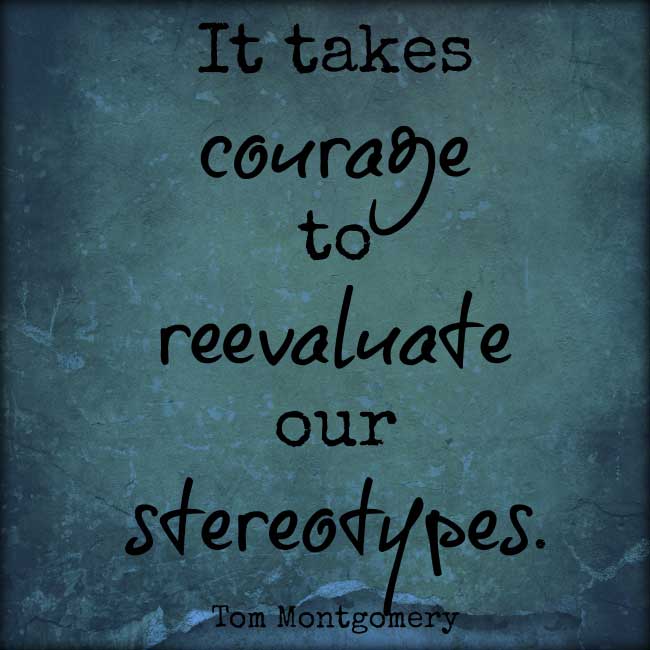 The Savior Jesus Christ commanded us to love one another.
"A new commandment I give unto you, That ye love one another; as I have loved you, that ye also love one another. By this shall all men know that ye are my disciples, if ye have love one to another" (John 13:34).
Elder Quentin L. Cook adamantly stated on mormonsandgays.org,
[A]s a Church nobody should be more loving and compassionate. No family who has anybody who has a same-gender issue should exclude them from the family circle. They need to be part of the family circle. Do we teach the Proclamation on the Family, do we teach Heavenly Father's plan, do we teach the first chapter in the second handbook? Yes we do. We have a plan of salvation. And having children come into our lives is part of Heavenly Father's plan. But let us be at the forefront in terms of expressing love, compassion, and outreach to those and let's not have families exclude or be disrespectful of those who choose a different lifestyle as a result of their feelings about their own gender.
The Church's website mormonsandgays.org clarifies the official position of the The Church of Jesus Christ of Latter-day Saints and includes stories of Mormons with personal experience with same-sex attraction.