For most of the public, the MTC is a nebulous entity that serves as the gatehouse of a 18- to 24-month experience we can only enjoy peripherally. Through letters and emails (if the individual is a good writer) and the occasional bi-annual call. Once upon a time, families could accompany missionaries into the MTC for a short ceremony before they parted ways. Now, it's just a drop-off point.
However, an open house to celebrate the new MTC expansion finally gives the public a glimpse into that rarified world. The open house, from July 31 to August 19, includes a walking tour of the premises and a video, reports Deseret News. Visitors need tickets, available as of July 10, free of charge for the event.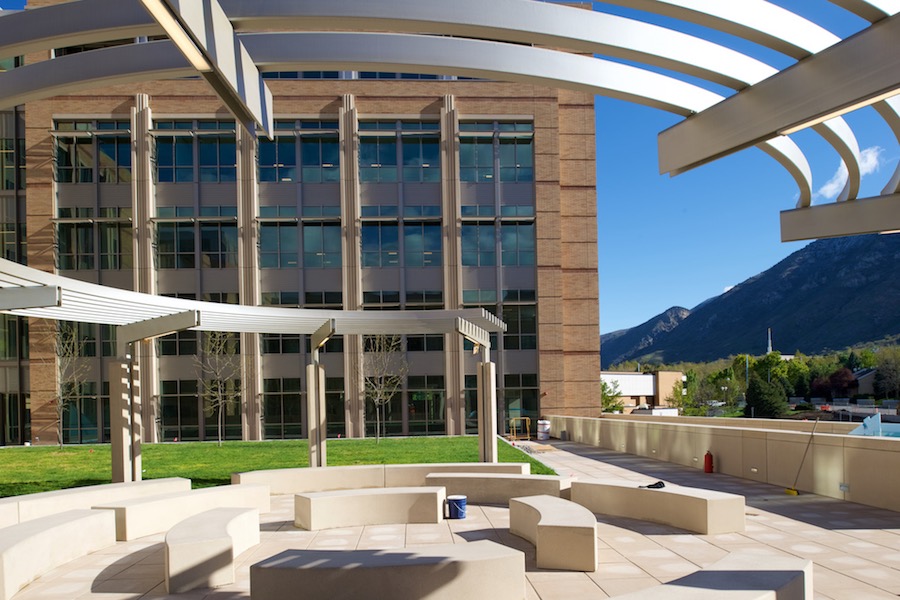 The MTC expansion, two years in the making, was needed to keep up with the increasing number of LDS missionaries. Up to 3,700 missionaries can live on campus now, according to the LDS Church. Along with more underground parking, the expansion includes a bigger outdoor space with landscaping improvements and two six-story buildings with floor-to ceiling windows that add an open feel. These buildings provide a space where new missionaries learn how to spread the Gospel and learn the language of the areas in which they are called.
The Provo MTC now teaches students in 50 different languages with Mormon representative from nearly every country in the world passing through its halls. The expansion not only eases the burden of all these missionaries, but improves their experience on campus.