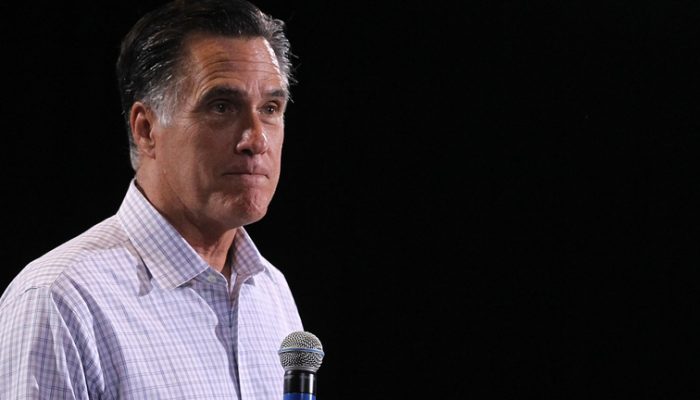 This article was originally written by Jamie Armstrong. Below is an excerpt from LDS Living.
Last night, Mitt Romney spoke to a full house at Abravanel Hall in Salt Lake City. Discussing everything from terrorism to global warming, he also shared a few bits of wisdom to help people improve their financial situation.
1. Do your present job well.
"There are some people who are always unhappy with what they're doing," Romney said. "But if you want to be successful, do your present job well."
He went on to tell the story of how his "body man" from his 2012 presidential campaign—who did a variety of tasks from getting him clean clothes to scheduling bathroom breaks—went on to get a great position by a highly successful company because the right person noticed his work ethic. Moral of the story: by being the kind of person people want in their organization, you can find opportunities for growth and advancement.
2. Keep your eyes open.
"Watch to see if there are opportunities being missed by your current employer when you can go to [him or her] and say, 'Hey, here's a way we can solve a problem,'" he counseled. "Or there may be an opportunity for you to create an enterprise of your own and start a new business."
To continue reading, visit LDS Living.