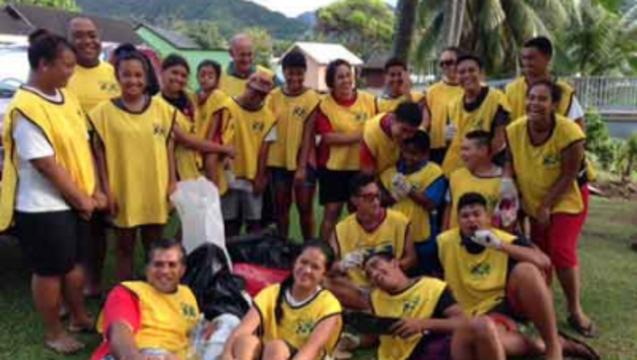 AVATIU, COOK ISLANDS —
A wave of youth from The Church of Jesus Christ of Latter-day Saints dressed in yellow "Mormon Helping Hands" vests, carrying rubbish bags, flooded an Avatiu roadside as they pitched in to serve their community recently.
Approximately 70 kilograms of waste ― including recyclables and general rubbish ― were collected by the youth along the Avatiu Stream Waterway from the bridge to the ocean outlet.
The service project, part of a Mormon Helping Hands "youth in action" activity, had the support of local community leaders and the National Environment Service.
Read the rest of the story at mormonnewsroom.org.nz.